Impromptus 2023
June 11, 2023 — August 13, 2023
Starts at 5:00pm
We are delighted to announce the return of the Impromptus music series this summer! For this 3rd edition, we're collaborating with Pearly Media to present five very special concerts in the Parc de L'Imaginaire.
Impromptus is a series presented by L'Imagier, featuring musicians from the National Capital Region under its pavilion. Join us on our journey of discovery as we explore musical styles and support our incredible local talents, under the artistic direction of our longtime friend and collaborator Pearly.
Join us as we showcase 5 extraordinary musicians, singers, and bands from various cultural backgrounds, bringing their unique sounds and perspectives to our stage. This series aims to highlight the richness and beauty of BIPOC communities' musical traditions, fostering inclusivity and promoting cultural exchange.
We believe in the transformative power of music, and L'Imagier is honored to provide a platform for these remarkable artists to share their voices, stories, and experiences. By amplifying their talents, we strive to create a more equitable and inclusive music community.
This summer, let's come together and embrace the power of music to uplift, inspire, and unite!
And to make it even better, our friends at Nonna's Pizza will be on hand with their delicious pizzas for you to enjoy while you listen!
Mark your calendars and come out to support local musicians and businesses.

Sunday, June 11th 2023 – Aspects & Illiyah Rose
5-6 pm
Aspects, Ottawa's hip-hop troubadour, captures the attention of any audience, whether it's a crew of hardcore rap fans, a biker rally or a bunch of hippie moms who just want to dance. The BC born artist is set out to showcase the breadth of his musical talent in a positive way. Aspects will also be performing at this years Bluesfest so look out for that. 
Alongside his daughter, Illiyah Rose, they make a dynamic duo. Illiyah often accompanies her father in concert and is working on her own music. She's sings beautiful harmonies and is a budding talent in our city!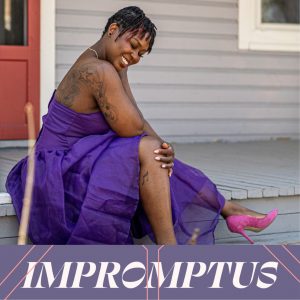 Sunday, July 2nd 2023 – Paula C
5-6 pm
Paula C has been deeply indulged in music from a young age with a love for Reggae, R&B and Neo-Soul that influence her musical style. The most recent single "Queen's Dream" was inspired by the strength that flows from within and the freedom found when verbal and physical expression is explored. 
She has had the joyous opportunity to perform in choirs and be a part of a band that brang great music to many stages in Ottawa such as Bluesfest and the NAC. Paula C uses her voice to share stories through her lens as a human being who has an unlimited source of Optimism and  Faith to share with the World. The opportunity to sing, write and perform her music is an honour that she will continue to engage in as she creates her first Album.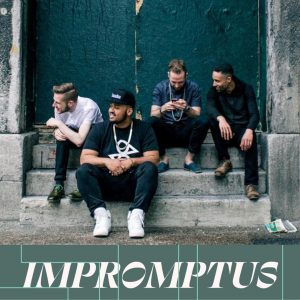 Sunday, July 9th 2023 – Zoo Legacy
5-6 pm
Zoo Legacy are a band composed of front man Nicholas Pouponneau (vocals), Dominic Goss (guitar), Mark Milloy (bass) and Andrew Hunt (drums). They've been active as a band since 2012 and have had the privilege of playing with acts ranging from Lauryn Hill, Kardinal Offishall and Badbadnotgood to name a few. Their style is unique and is a marriage between indie rock and hip hop with a vibe that is unmistakably their own.
Their song She'll Never Fall In Love produced by Juno Award winning producer Gus Van Go has amassed millions of streams and their song System Effect, a song written about Nicholas' father leaving Haiti has been covered by multiple media outlets. Their live show is fine tuned and interactive, keeping people moving and engaged. The band is currently working on their 4th Studio EP and has released 3 stand alone singles on Spotify that were well received in the creative community and even found themselves trending on Reddit!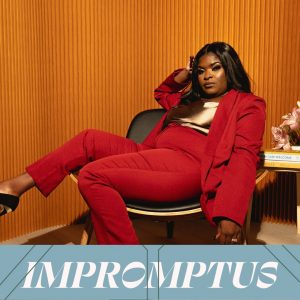 Sunday, July 30th 2023 – Jessie Simmons
5-6 pm
Jessie Simmons is an Afro-Caribbean artist from Ottawa (ON, Canada) known for her soulful music style. With her unique blend of Afrobeat, R&B, Zouk, and Compas, Jessie has quickly gained recognition in the Canadian music scene. Born and raised in Ottawa to Haitian parents, Jessie has always had a passion for music. She began singing at a young age and has since released several singles, including: Fly Away, Always On My Mind, Fantasy, Wisdom, Plus jamais seul, and For You. 
Jessie has been recognized for her contributions to music, including Emerging Artist of The Year (2022) and Song of The Year (2021). With her undeniable talent and infectious energy, Jessie is sure to continue making an impact in the music industry for years to come.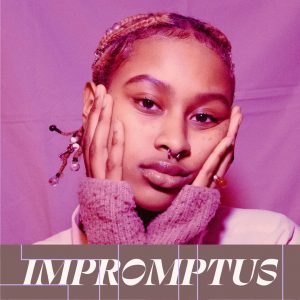 Sunday, August 13th 2023 – Izzy Rose
5-6 pm
Izzy Rose has spent her whole life singing. Her sound is like no other as she has mastered the art of soft yet powerful vocals. She flows through a wide range of genres, pairing her melodic voice with R&B, hip-hop, alternative, indie and afro beats. The Guide praised Izzy's lyrical talent and her ability to create such intimacy through her music. Izzy's single Ohwei made an appearance on CBC Radio, multiple Spotify playlists and hit over 120,000 streams on the platform.
She has recently had multiple performances in Montreal and Ottawa including a show at Ottawa's RBC Bluesfest, the capital's biggest music festival. Izzy is currently working on a lot of new music and creative projects to accompany her work.