Exhibition "Rasanblaj"
March 24, 2023 — October 1, 2023
Starts at 6:00pm
About the exhibition
Artist : Michaëlle Sergile
Curator : Joséphine Denis
The exhibition Rasanblaj presents a selection of works by Michaëlle Sergile who, through questionings and positionings, transports us into the depths of forgotten experiences. Sergile raises muffled voices. She revisits, in anecdotal, intimate and historiographical ways, some of the experiences in Haiti under the 1957-1986 dictatorial regime of father and son François and Jean Claude Duvalier. Rasanblaj channels the voices of family members and historical figures to trace and reorient the paths that lead to her own image of the countries that inhabit her, Haiti and Canada.
Michaëlle Sergile, a Haitian artist born in 1995 whose parents grew up under the Duvalier regime, shares various stories—spoken, written, and sung—that she encounters in archives and the memories of her family. These stories seek to complement or contextualize the existing and absent ties that ground the artist's current relationship with her country of origin. Having left Haiti for Quebec at an age with no memory of her own, Sergile fosters an understanding of the socio-political and cultural dynamics, which serves as a guide for reflection on her family's diasporic experience. Thus, the artist's work bears witness to the emergence of her point of view, a critical and informed perspective. How do we become anchored in a sense of self while sitting with the thoughts of the ones who have shaped us? How can artistic expression address the lack of first-person accounts in the archive? How do we mark a rupture with a homeland and the vestige that we become?
Rasanblaj offers six works in various media, from weaving, audiovisual, performance, poetry, to mechanical construction, and more. Together, To Hold A Smile (2019-22), Fiyet Lalo (2021), Diogène (2021), 1977 Manifestasyons/Manifestations (2022), Ombre Portrait #2 and #3 (2023), constitute compelling tools the artist adopts in order to weave forced, imagined, erroneous, truth-bearing realities. Sergile conjures up narratives of the Haitians Diaspora in Canada, taking into account the yearning to know what it is to be whole, while maintaining a multi-form that pays homage to the omnipresent resistance against fragmentation and dismemberment. Thus, the artist assembles literature, folk myth, revolutionary practice, poetic articulations, and family archives to create and thus overcome the paralysis of misrecognition, obscurantism, and terror.
The title of this exhibition is a quote from Myron Beasley's essay "Rasanblaj, Same-Sex Desire, and the Archive in Haiti" (2017), in dialogue with Jean-Elie Gilles' novel, "In the Footsteps of Diogenes" (1995). Beasley defines rassanblaj as "a convening of diverse and divergent discourses to create a dialogic performance between the text, the author, and the readers. Rasanblaj allows generative themes to emerge and are then interrogated to produce conjectural claims" This definition can also describe Michaëlle Sergile's artistic practice as she shares speculations that encourage us to craft a sense of self rooted in restorative imagination.
---
Opening night | Friday March 24 at 6 pm
6-9 pm : Opening night with the artist and the curator.
Live music by the group Zoo Legacy
Caribbean bites by Margo's restaurant
Free admission
Guided tour | Saturday March 25 at 1 pm
1-2 pm : Guided tour with the artist and the curator.
Join us to discuss the evolution of Michaëlle Sergile's work in the context of this solo exhibition of the artist's work, which will offer an in-depth look at the works presented in Rasanblaj.
Free admission
---
Artist Biography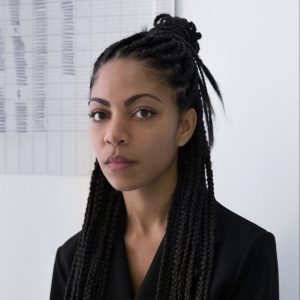 Michaëlle Sergile is an independent artist and curator working primarily with archives including texts and books from the postcolonial period from 1950 to the present. Her practice aims to understand and rewrite the history of Black communities, specifically women, or communities living between intersections, through weaving. A medium often perceived as a craft and categorized as feminine, the artist uses the lexicon of weaving to question relationships of gender and ethnic domination.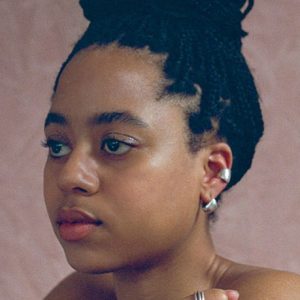 Curator Biography
Joséphine Denis is a curator and writer whose practice promotes black diasporic art, critical engagement and institutional transformation. Her approaches seek ways to convey the specific complexities and nuances of the work of an artist whose practice is rooted in and concerned with a larger community context.
L'Imagier thanks the Conseil des arts et des lettres du Québec and the City of Gatineau for their financial support.