Natalie King, "Queer NDN Joy bound beyond space:time," 2021.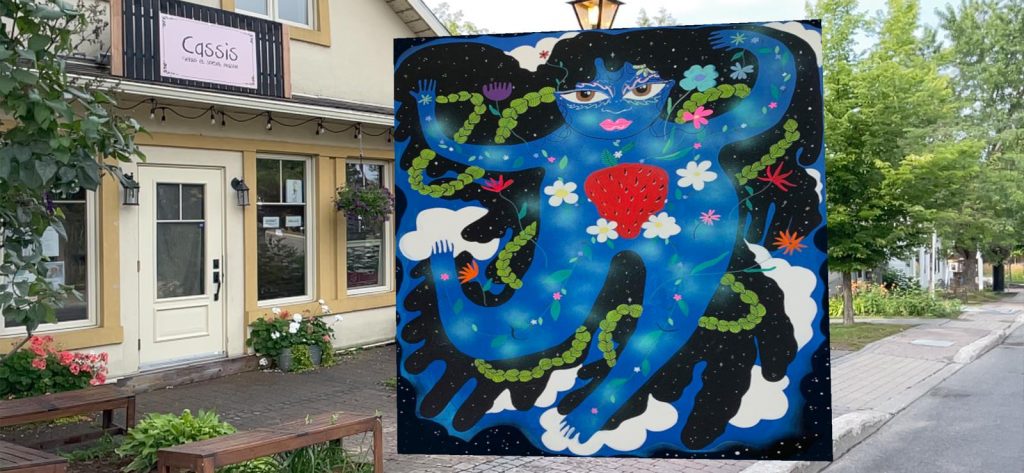 Queer NDN Joy bound beyond space:time, 2021.
"I am trying to get the viewer to disentangle themselves from the project of colonialism, through a queer lens that is focused on joy and pleasure. Through the lens of Pagentry and Flamboyance we see the joy/strength that is drawn from bold queer Indigenous pride." – Natalie King 
King's art practice is a prime example of Indigenous futurity – the celebration and rejoicing that recognizes the cultural continuity of Indigenous communities. King speaks specifically from an Anishinaabe perspective, where the depictions of constellations are rooted in oral storytelling, and in turn acknowledges a multi-generational conversation. Like much of King's work, "Queer NDN Joy bound beyond space:time" is a work that is dripping with love – from various elements that are specific to the process of self-love and care, to the inter-generational love and knowledge from ancestors. – Franchesca Hebert-Spence 
Biography
Natalie King is a queer interdisciplinary Anishinaabe artist, facilitator and member of Timiskaming First Nation. King's arts practice ranges from video, painting, sculpture and installation as well as community engagement, curation and arts administration. King is currently a Programming Coordinator at Xpace Cultural Centre in Tkaronto. Often involving portrayals of queer femmes, King's works are about embracing the ambiguity and multiplicities of identity within the Anishinaabe queer femme experience(s). King's practice operates from a firmly critical, anti-colonial, non-oppressive, and future-bound perspective, reclaiming the realities of lived lives through frameworks of desire and survivance.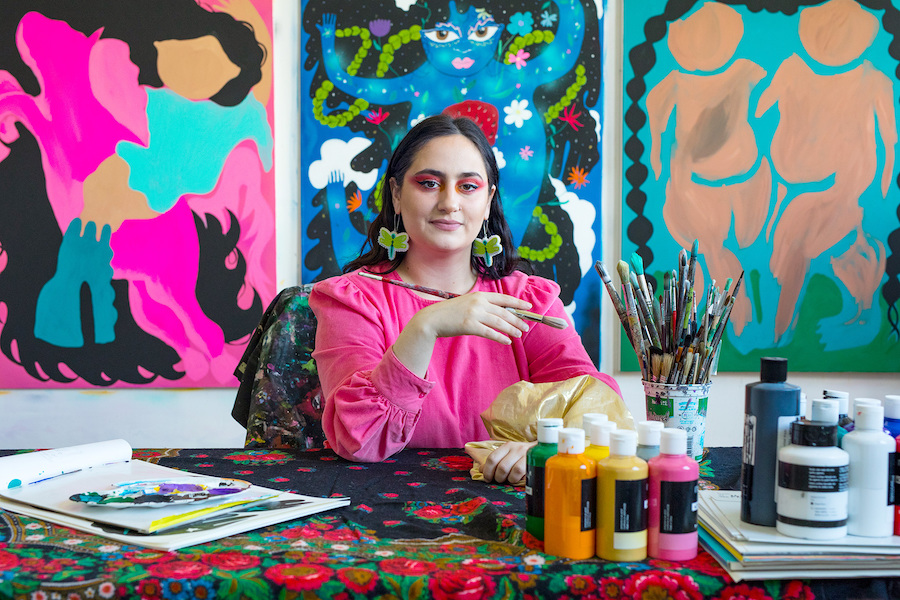 To learn more about the exhibition "Tout-Terrain: Régale | Regal".