Musicalement Fleet | Impromptus, Musique de L'Imaginaire
Prompted by encounters and the spirit of the moment, Impromptus, Musique de L'Imaginaire is a new series presented by L'Imagier, featuring music ensembles in the Parc de L'Imaginaire. Performing under the pavilion, musicians will encourage the discovery of various musical styles with a focus on storytelling around the pieces played. We believe that music plays an essential role in activating and strengthening a myriad of networks in our brain related to well-being, learning and happiness.
For its first edition, we are proud to present you with a music chamber concert by Musicalement Fleet, locally based and composed of violinist Brigitte Amyot and her daughter harpist Jessie Fleet. Register now to their second performance in the Parc de L'Imaginaire.
Participants are invited to bring their folding chairs and water to stay hydrated. We will be following Quebec government sanitary measures.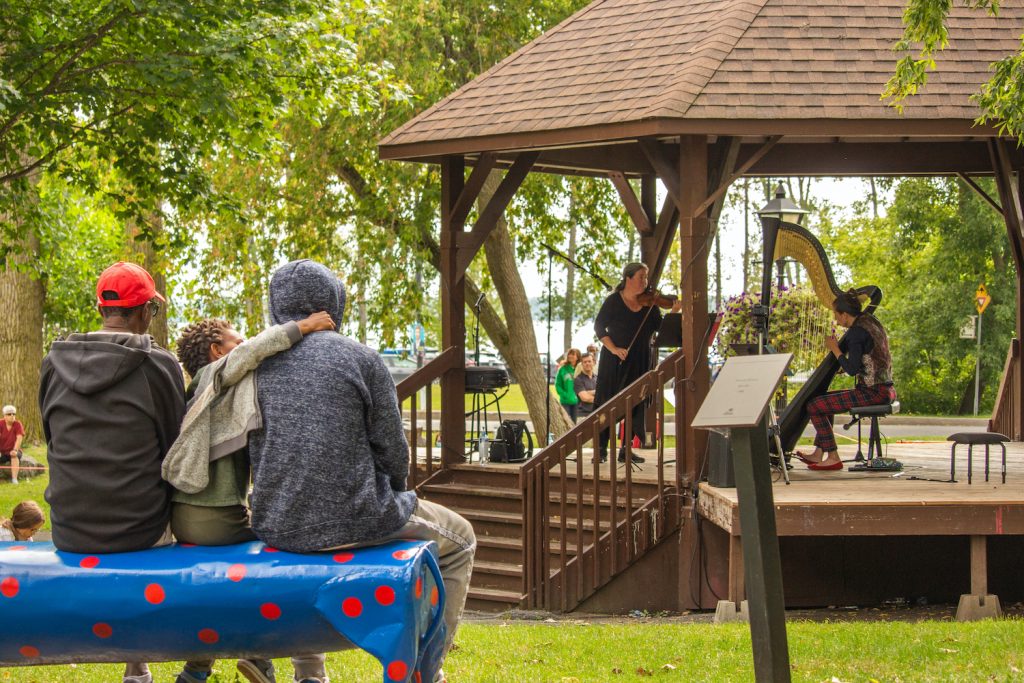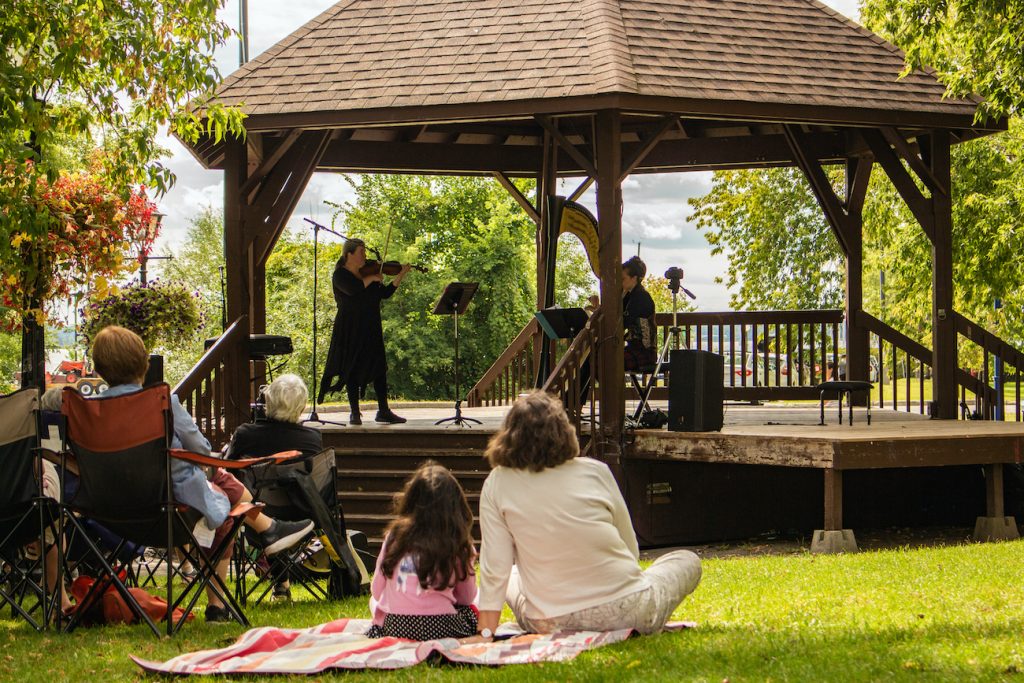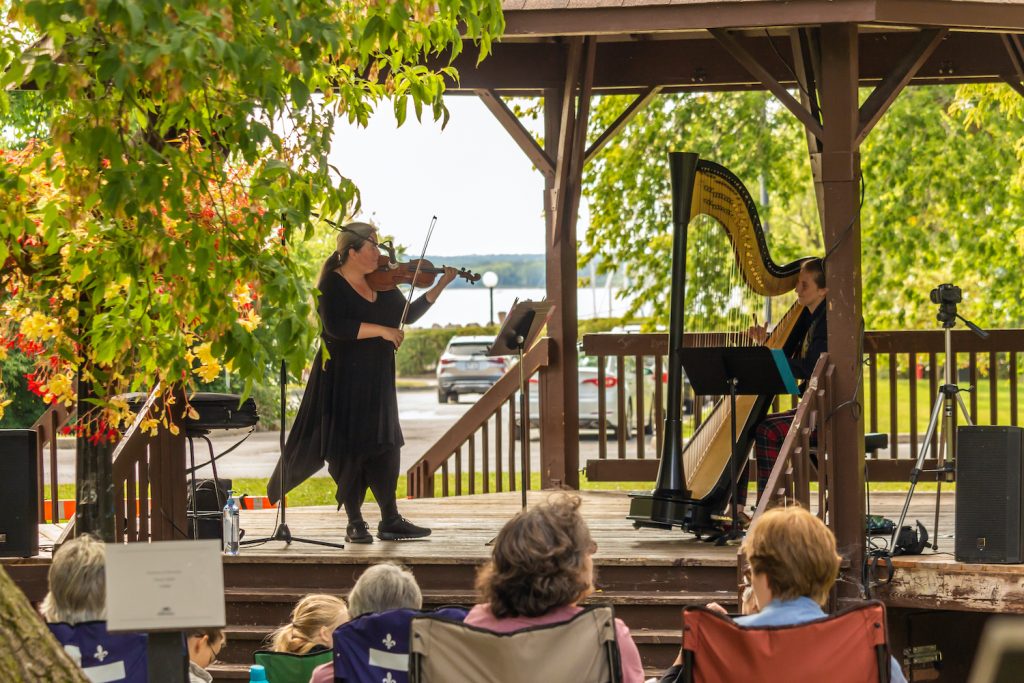 Biography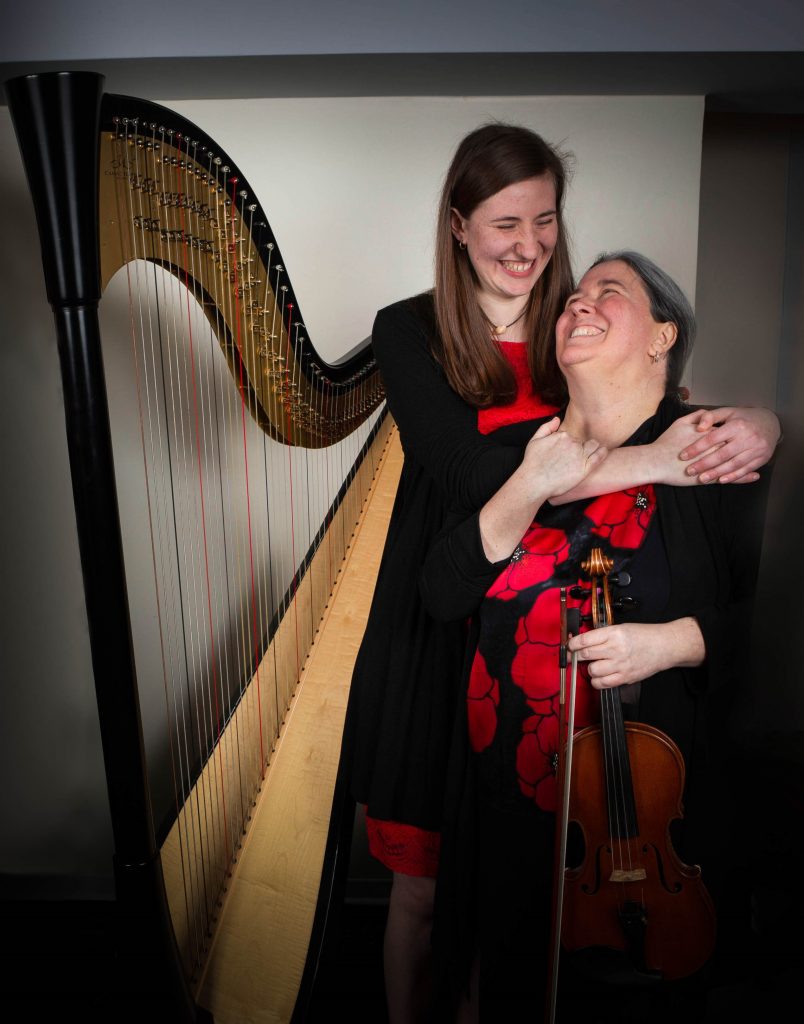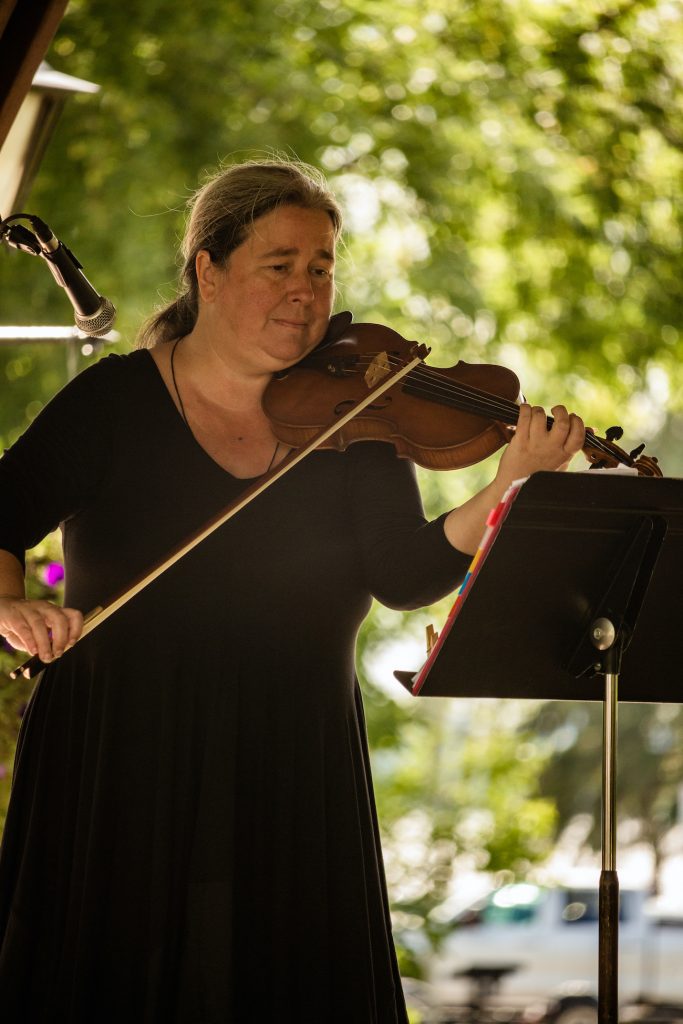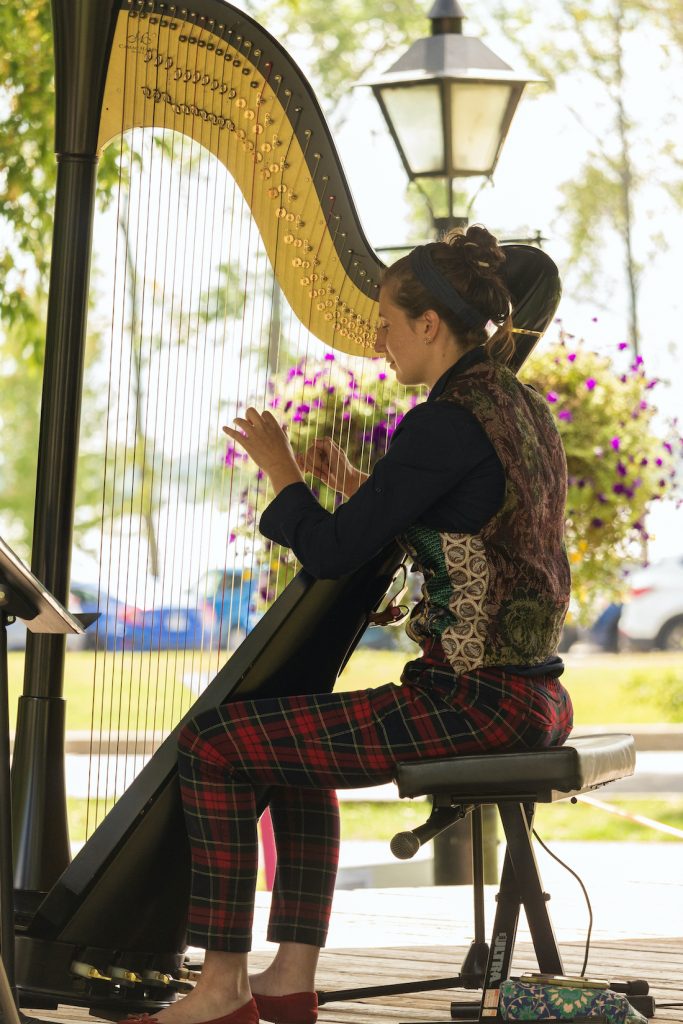 Brigitte Amyot (violinist)
After graduating from McGill (where she obtained a bachelor's degree in performance) and the University of Ottawa (Masters in chamber music), Brigitte moved to Ottawa in 1991. She teaches violin in her private studio and conducts several ensembles such as Junior Strings ensemble (OYOA), Manor Park Strings and The More Strings the Merrier. She founded Brigitte's artistic camp in 2002 and the Big Strings Group in 2013, an annual Christmas and Festive Music Event reuniting hundreds of string players of all ages and levels. A freelance musician, Amyot loves working regularly with several choirs and organizations of Ottawa-Gatineau. She is a member of Ottawa Symphony Orchestra, a member and personal manager of Thirteen Strings Ensemble and principal second violin in Orchestre symphonique de Gatineau. Amyot loves playing with her family ensemble Musicalement Fleet with husband Ian Fleet and her children Emma, Jessie and Aidan.
Jessie Fleet (harpist)
Born in Gatineau, Fleet started harp lessons at age 6 under Mme Caroline Leonardelli. She continued until she graduated from Carleton University with a Bachelor's degree in Music and a Minor in Arts Management. At Carleton University she was fortunate to experience world music such as African music and more specifically Chinese music, with the guzheng. Fleet has been playing with different groups of Ottawa such as Parkdale Orchestra, Kanata Symphony and CAMMAC. She teaches groups and private lessons at her harp studio in Gatineau. She often plays harp solo in retirement homes. Since 2014, she enjoys playing with her family group Musicalement Fleet, with her parents Brigitte Amyot and Ian Fleet, and her siblings Emma and Aidan. Always busy in the music and arts world, Fleet has been in charge of events and musical show organization for Propulsion Scène in Gatineau since 2015.