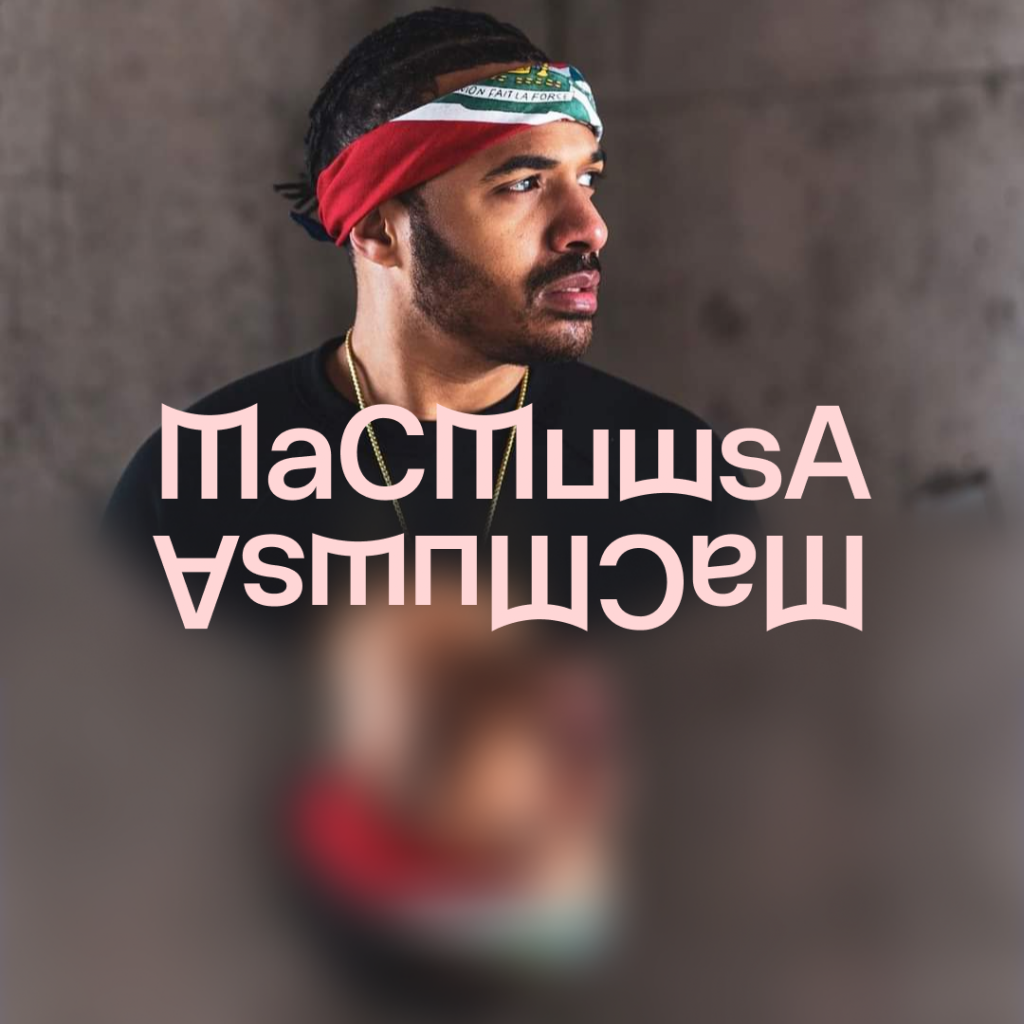 Let us introduce you to MaCMuwsA, our fifth musician of our music festival Cultivé ici | Homegrown. Come enjoy his hiphop music on Friday, September 16 at 8 p.m.
Born in Montreal and raised in North Miami, MaCMuwsA is an artist, producer, graphic + clothing designer. After working in the music industry in Miami, MaCMuwsA has arrived in Ottawa, along with his most recent track '6PM IN OTTAWA', which features producer and videographer Quest. Not just a vocalist, he also writes, records and produces all of his music, and is the creative eye behind all of his own music videos. Since his arrival in Ottawa in 2021, MaCMuwsA was awarded the Ottawa Music Industry Coaliton's Music Development Fund Grant, performed on Rogers TV Encore Season 2.
For more information on MaCMuwsA : YouTube, Instagram, Facebook.