We are proud to present the Cello Festival, a one-hour concert by the little cellists of Euclide Lanthier Elementary School, as the first part, and the students of the Conservatory's cello ensemble, as the second part, under the direction of Anne Contant.
Participants are invited to bring their folding chairs and water to stay hydrated. We will be following Quebec government sanitary measures.
Prompted by encounters and the spirit of the moment, Impromptus, Musique de L'Imaginaire is a new series presented by L'Imagier, featuring music ensembles in the Parc de L'Imaginaire. Performing under the pavilion, musicians will encourage the discovery of various musical styles with a focus on storytelling around the pieces played. We believe that music plays an essential role in activating and strengthening a myriad of networks in our brain related to well-being, learning and happiness.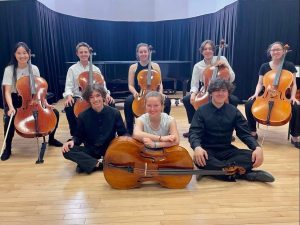 Students of the Conservatory's cello ensemble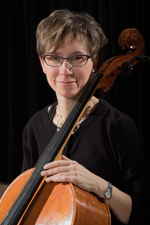 Anne Contant
Cello
Anne Contant studied at the Conservatoire de musique de Québec, in the class of Pierre Morin. She pursued her master's studies at the University of Massachusetts in Amherst with Leopold Teraspulsky and in England with William Pleeth. She has been teaching cello and music history at the Conservatoire de musique du Québec in Gatineau since 1994. She is in great demand as a chamber musician and as an orchestral musician. She has performed with the Ottawa Symphony Orchestra, the Thirteen Strings Chamber Orchestra and the Prisme Ensemble.