Emmanuel Osahor's Instagram Takeover

Instagram Residences "Human Touch"
L'Imagier unveils today its new project of Instagram residences "Human Touch". Emerging artists are invited to punctuate L'Imagier's Instagram account news feed and stories with their own artistic production and content that inspires their creativity.
Emmanuel Osahor
Starting tomorrow and throughout the week, we are delighted to present the current work and inspiration of Emmanuel Osahor, a Nigerian artist currently based in Guelph, Ontario. Throughout his paintings, installations and photographs, he takes a critical look at the human conditions inherent to contemporary society and its utopian conception that is open to discussion. Despite all that, the artist's landscapes and natures also carry a form of hope imbued with empathy. This reflection finds a troubling echo in the situation we have been in for almost a year now. Follow his interventions, contemplate his creations and let yourself be charmed by their benevolence!
Stay tuned
Follow Emmanuel Osahor's Residence on Instagram: https://www.instagram.com/l.imagier/
Day 1 : Monday February 22, 2021
For this residency, I will share with you some recent projects, images of my studio on the go, some influences of mine and in celebration of Black History Month, I will also share some poetry by black poets that I have been finding inspiring in the studio. Feel free to leave comments and let me know what you are thinking throughout the week!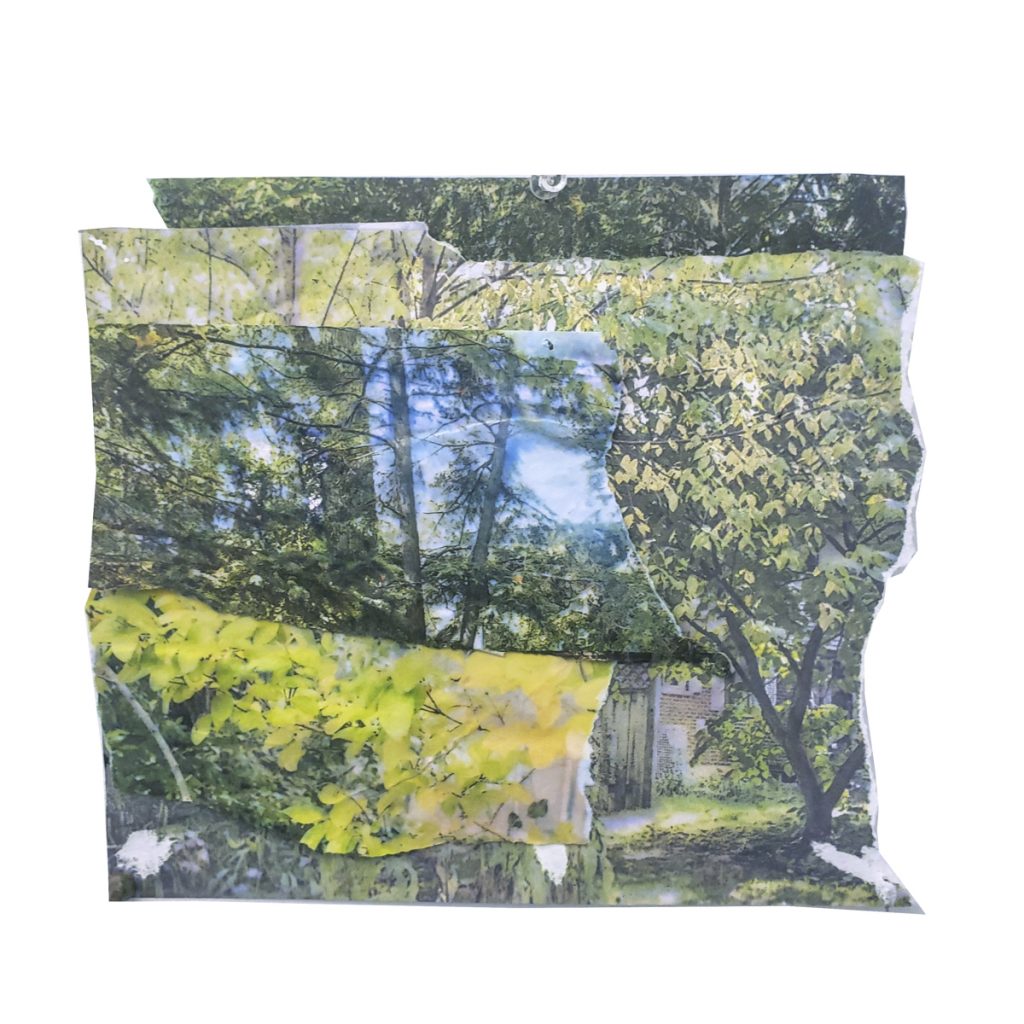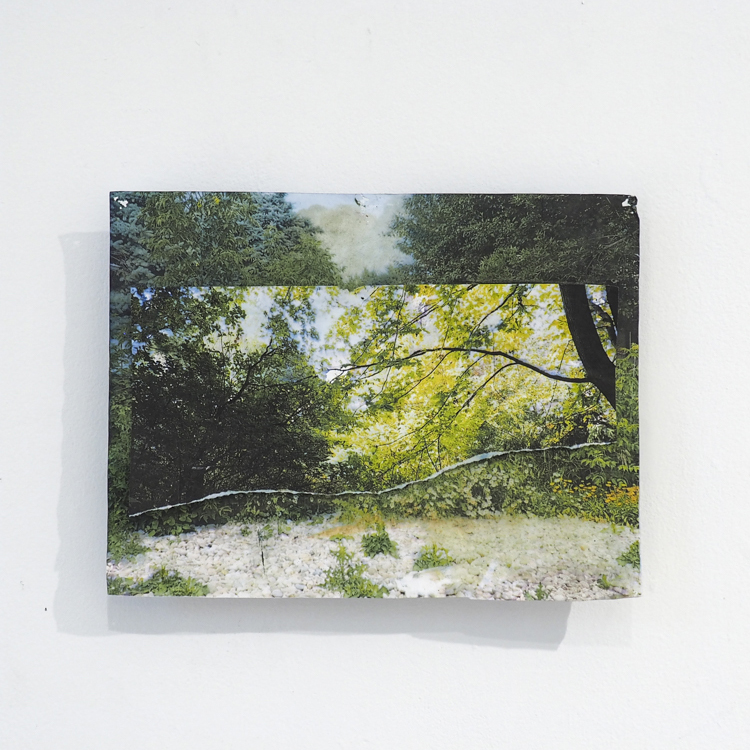 Day 2 : Tuesday February 23, 2021
These collages are from a recent project entitled "Garden Series". Over the past 3 years, I have been documenting gardens, and using them as the foundation for my paintings, installations and now collages. What draws me to the garden, is the potential it has for discussing ideas around hope, and beauty while also encouraging complexity due to the failure, hard work and inevitable death that is necessary in order to bring a garden into existence.
This has become a useful metaphor for me, as my work seeks to examine the complexity inherent in the idea of utopia, with a focus on the necessity for hope in times that are challenging.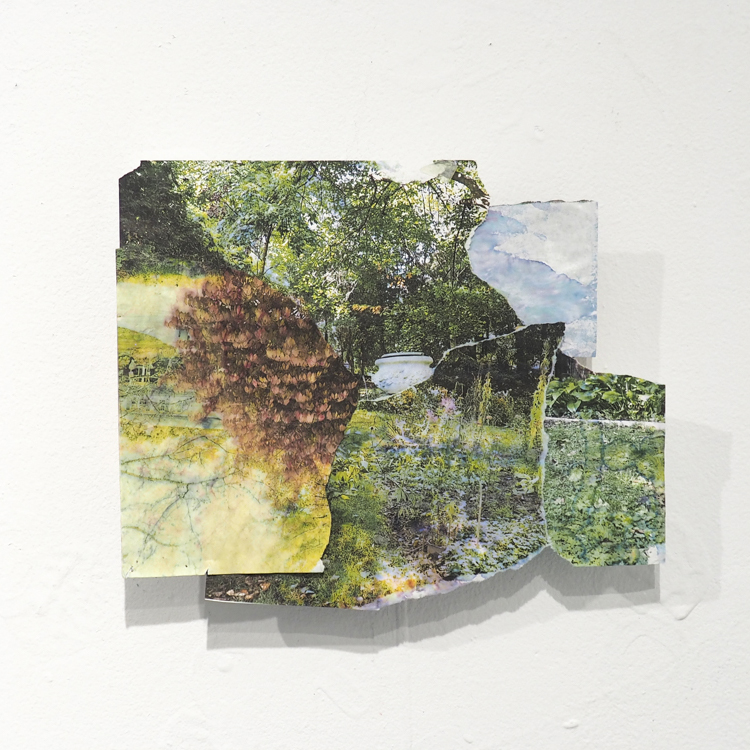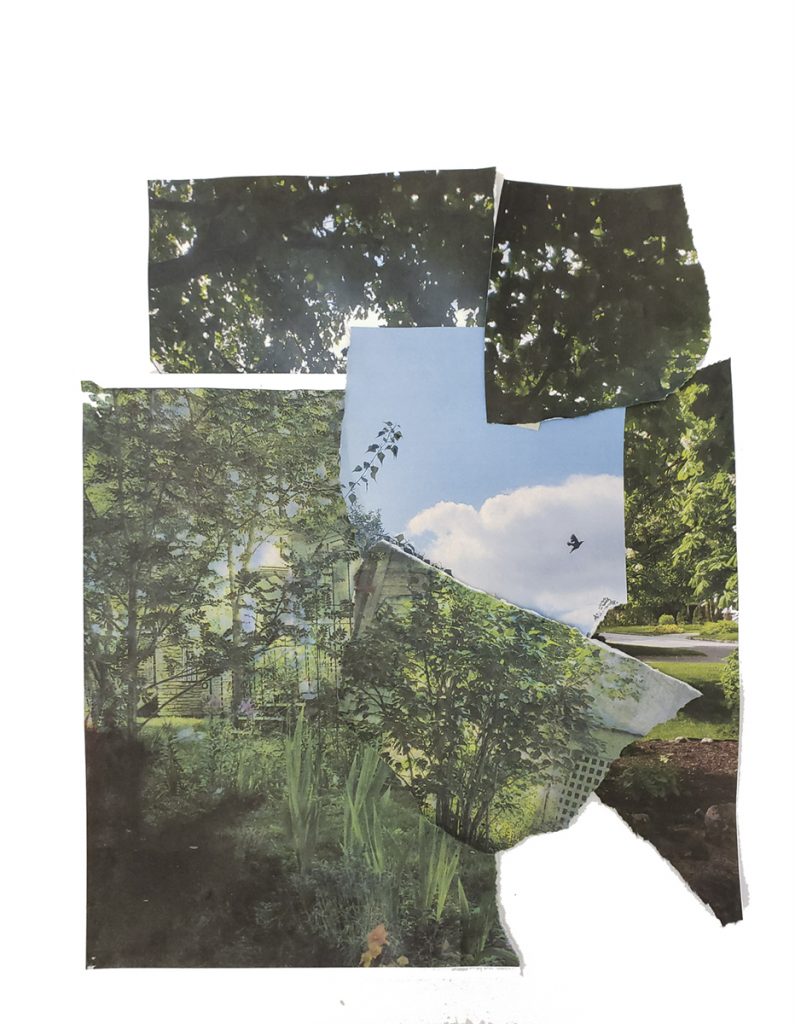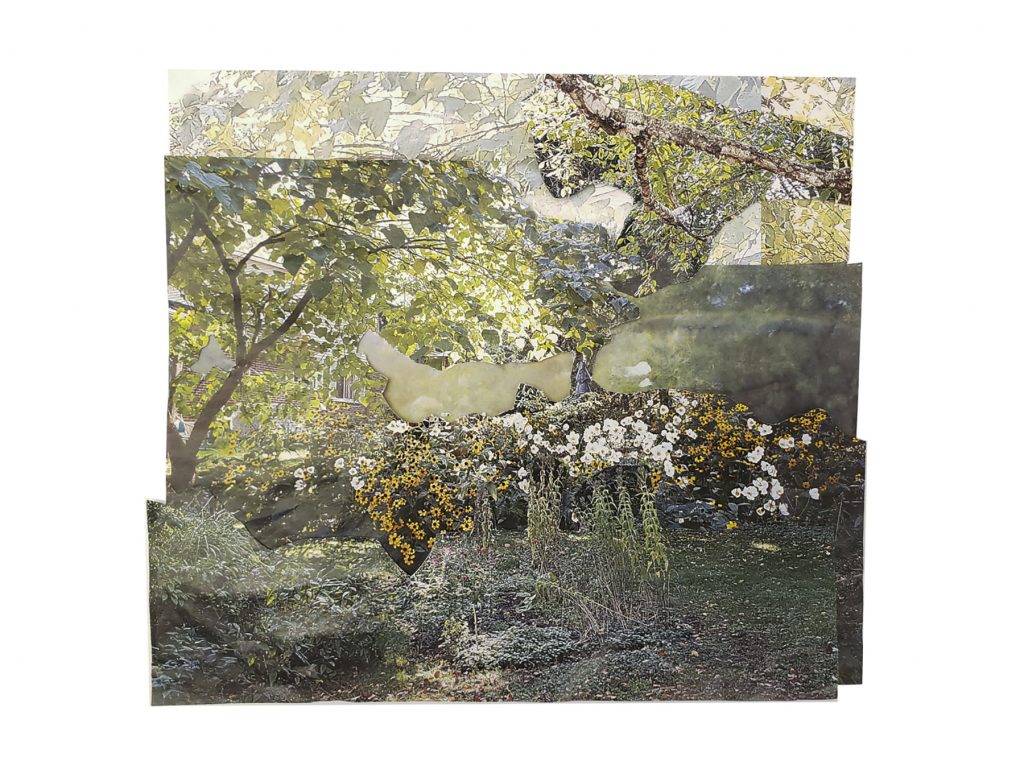 Day 3 : Wednesday February 24, 2021
A little bit about my process… My artistic practice is driven by material curiosity. My studio is constantly a mess! With these collages, I printed out photographs of gardens that I had been collecting over the past 3 years, and allowed for a very intuitive process which the practice of collage encourages.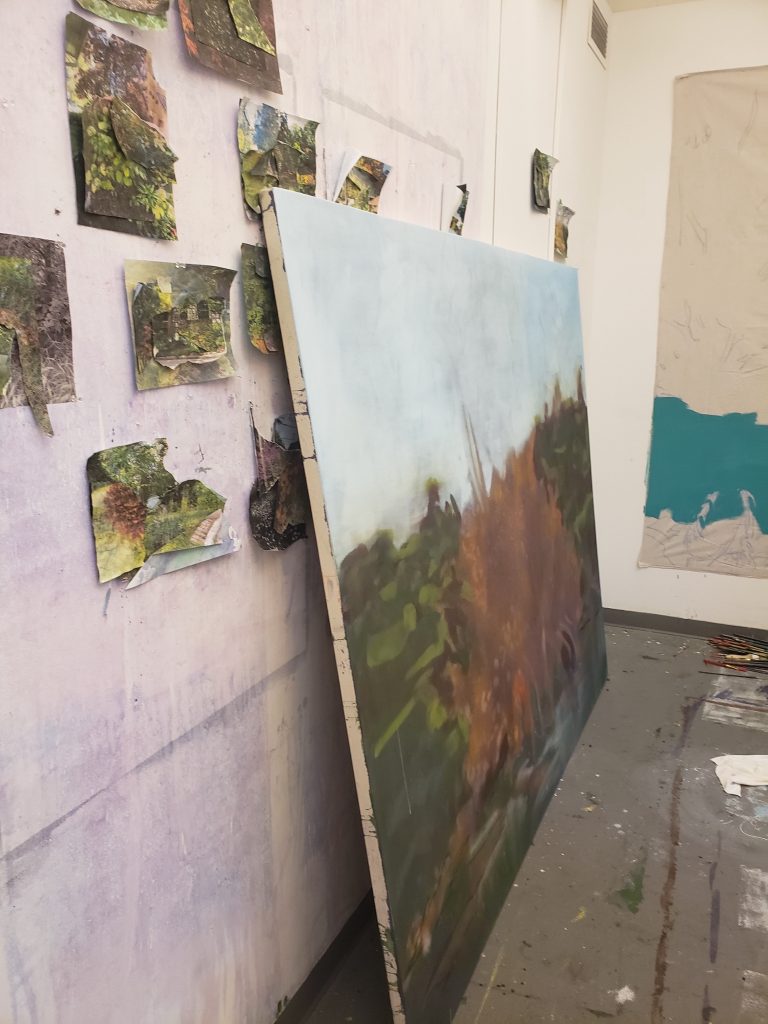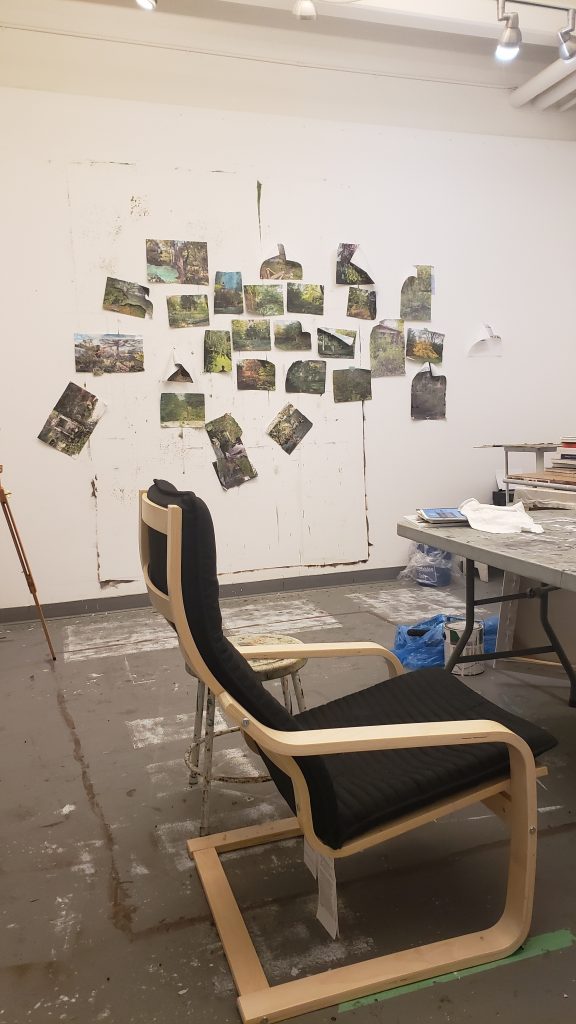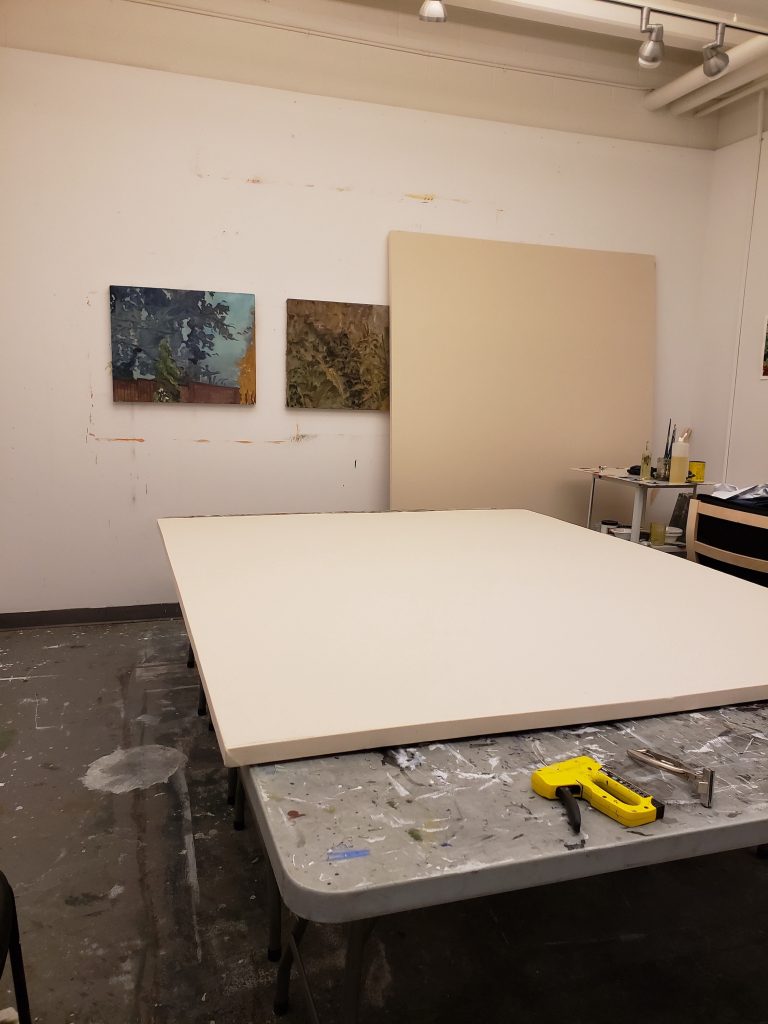 My goal with these collages was to create "compositional viewpoints" in which the viewing of the photograph would become similar to the experience of actually standing in the garden, where you may be looking at one flowers, but you can feel the sun on your skin, and you are also aware of all the other plants at the periphery of your vision. To do this, I shifted the expected vantage points in the image, creating compositions that take a bit of time to fully understand.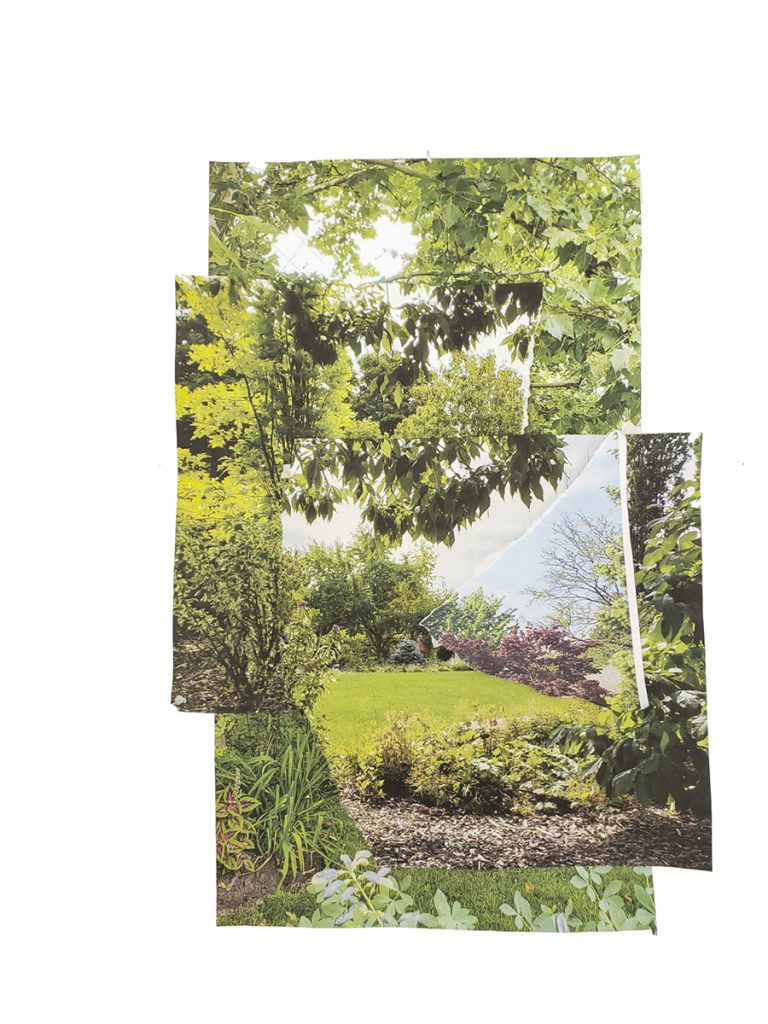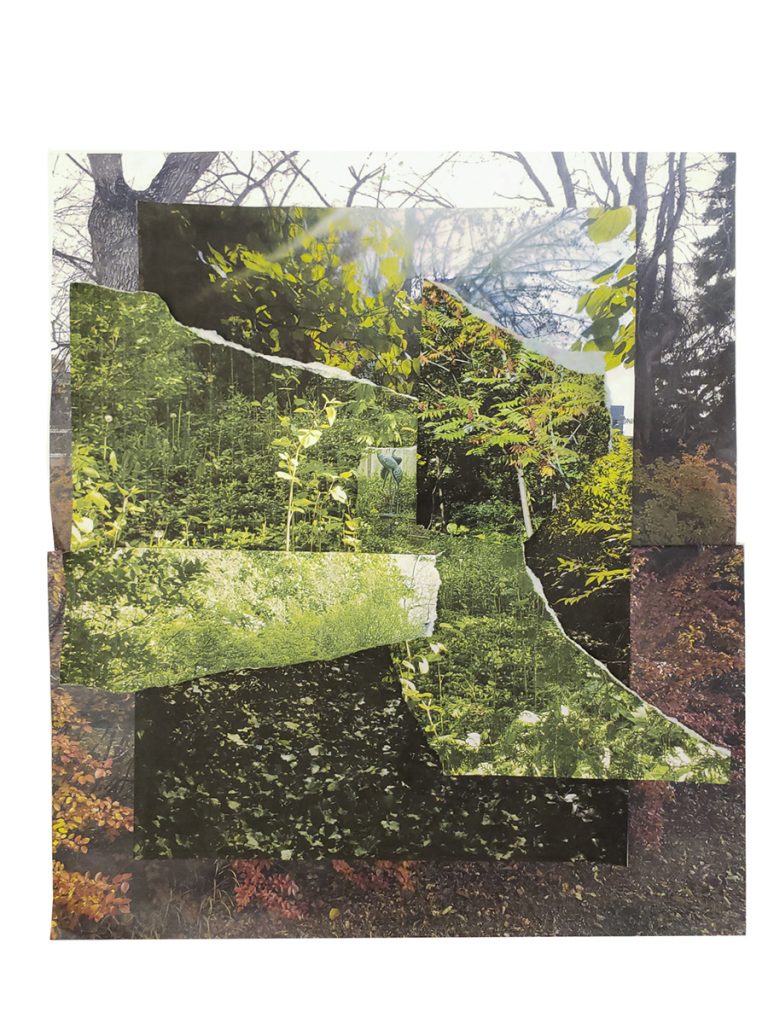 Day 4 : February 25, 2021
Today I am thinking with gratitude about the incredible legacy of black artists and creators whose lives and practices have made it possible for me to do what I am doing today. When I began making these collages, I was looking at the work of American artist Romare Bearden, whose artworks celebrated African American heritage and community. I am drawn to his work because of his deft handling of colour and abstraction. In Bearden's collages, fragmentation becomes decorative and inviting.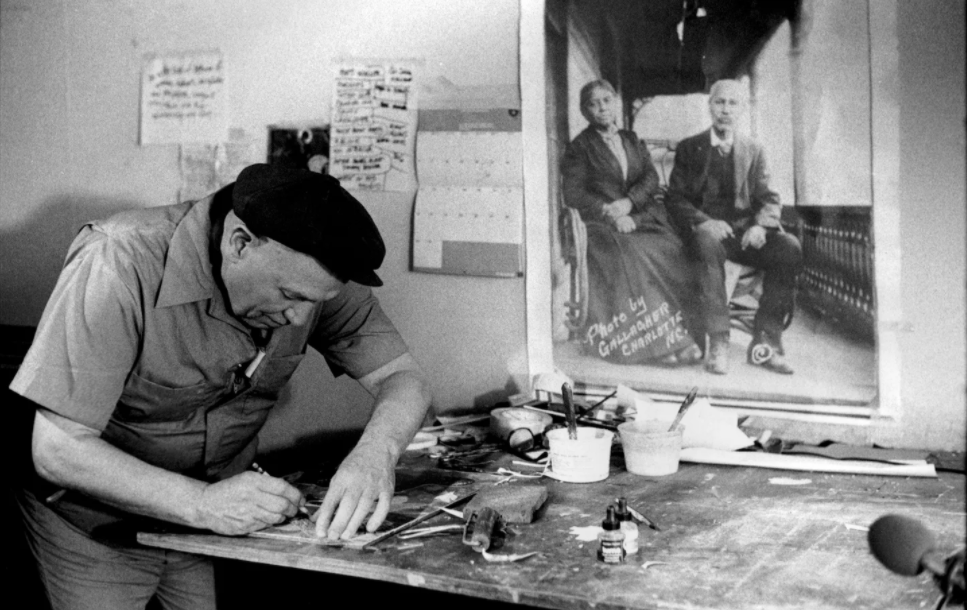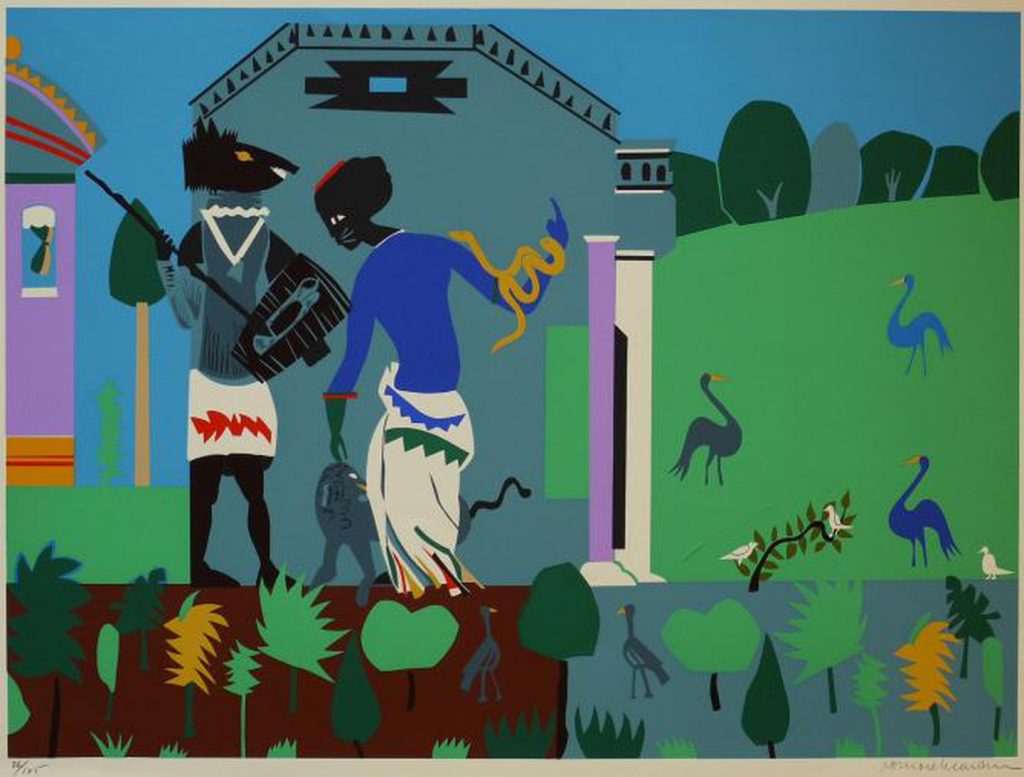 I've also been looking closely at the artist Kerry James Marshall. I find his depictions of garden spaces to strike a unique balance of describing the beautiful while also holding space for complexity.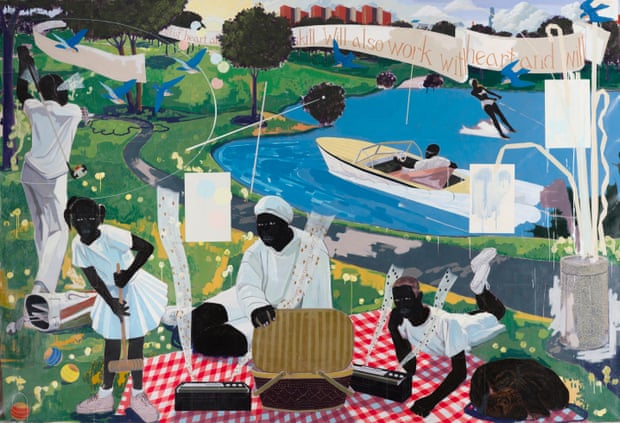 Day 5 : February 26, 2021
To conclude this week spent together, I would love to share with you one particular thing that has been keeping me going during this pandemic… and that is poetry. I find myself reading and listening to a lot of poetry in and outside the studio. This has influenced the way I think about my work, and has also provided a kind of centring for me in the midst of the continued uncertainty of this season.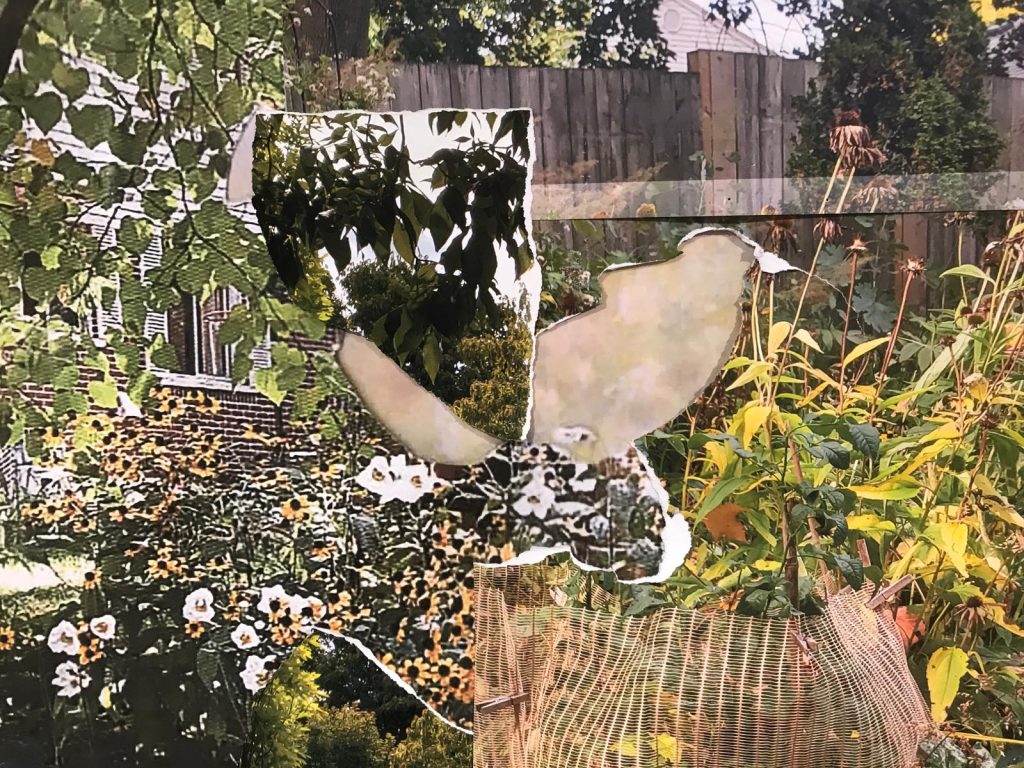 The first person I would like to share the words is the American poet Ross Gay, whose books "Catalog of unabashed gratitude" (2015) and "The book of delights" (2019) have been dear companions these past months. These poems function in a way that I would like my work to function, they create a space of beauty that is able to hold the most intense grief and anxiety through their prioritizing of beauty and hope. You can also find some of his work on poetryfoundation.org. Give them a read and let me know what you think!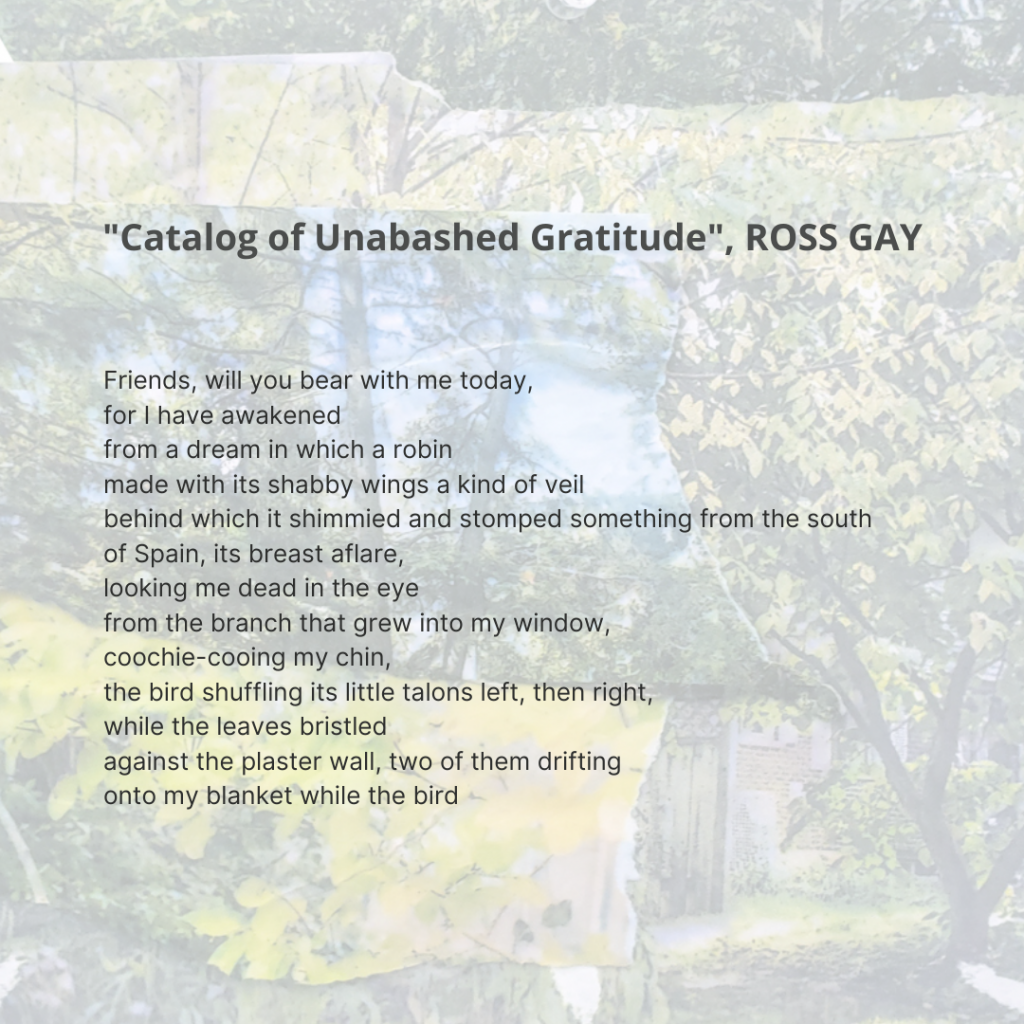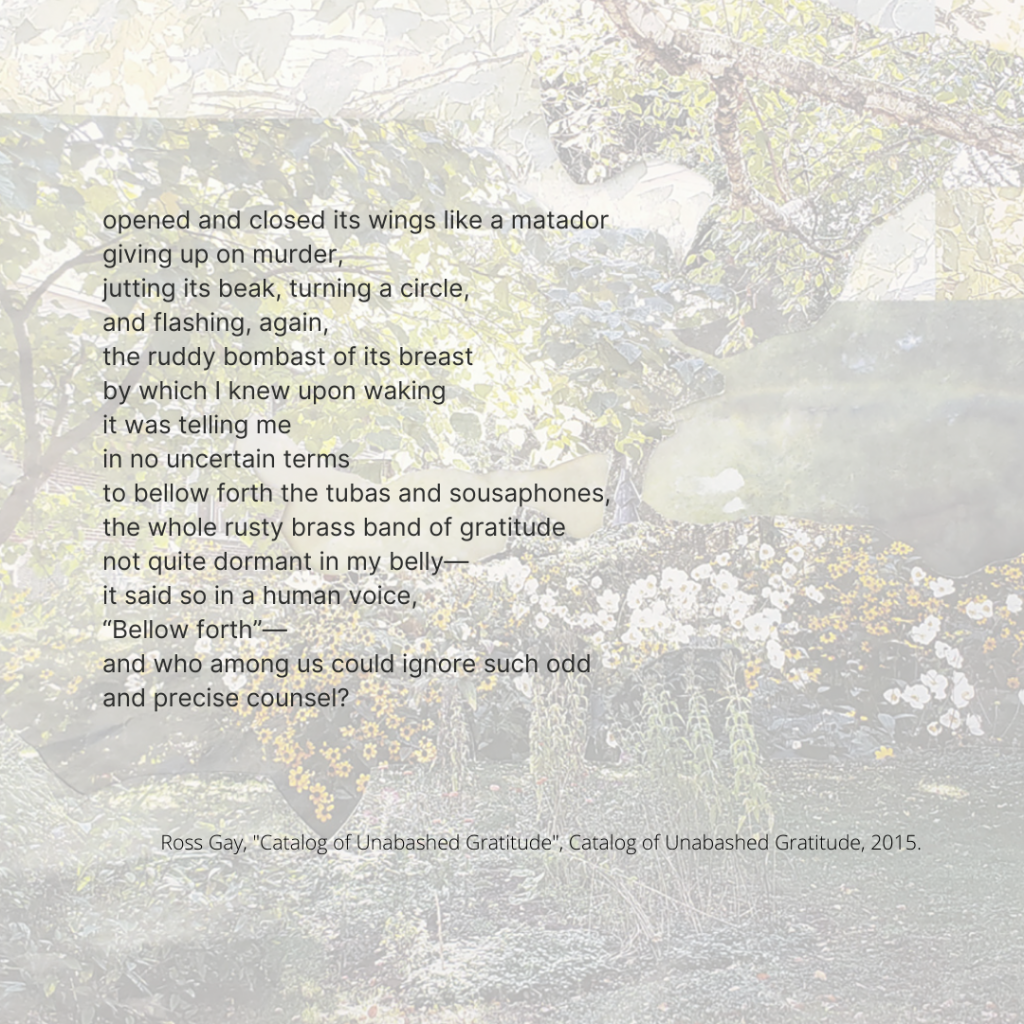 The second person is, of course, Maya Angelou, who's "Still I Rise" (1978), has become a mantra for me as I move through life. The refrain "Still I Rise" for me speaks to a commitment to hope in the midst of uncertainty and persecution. Again, you can find this poem on poetryfoundation.org. Give it a read and let me know what you think!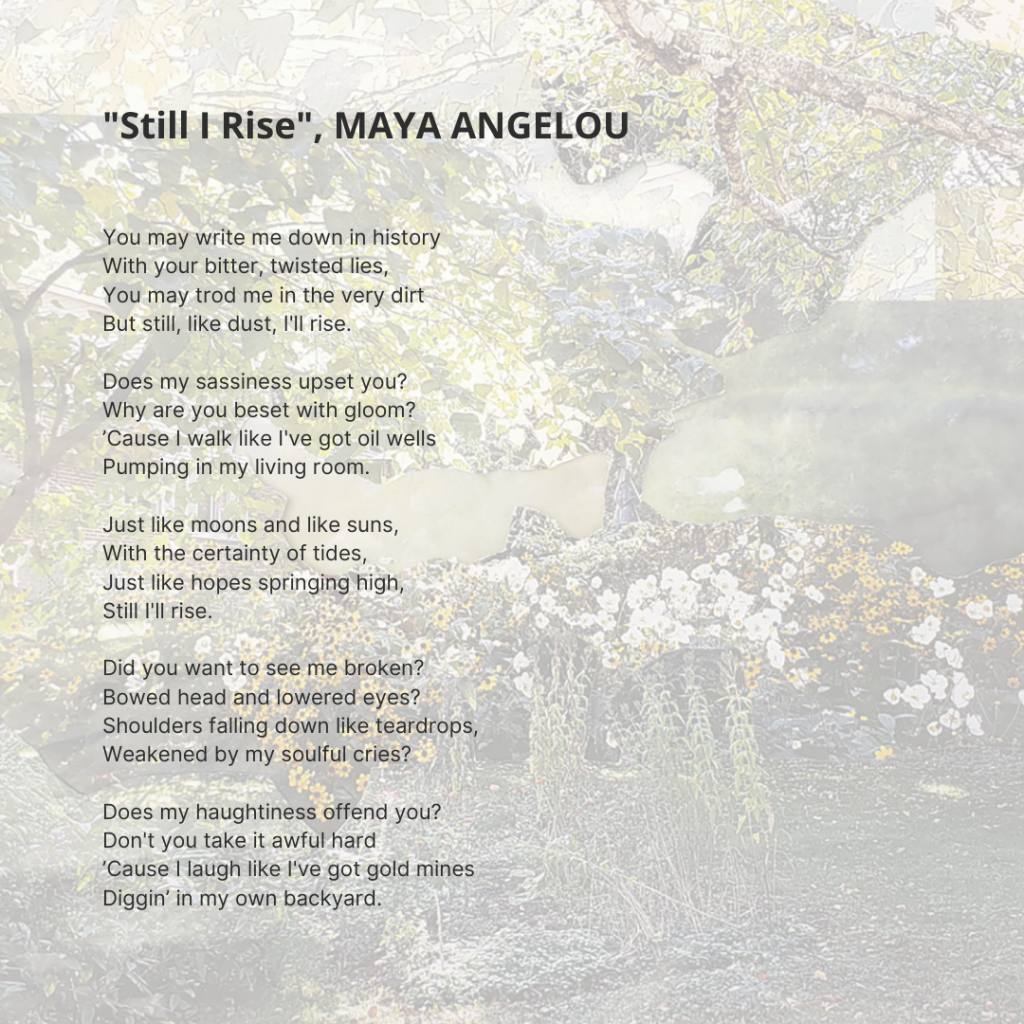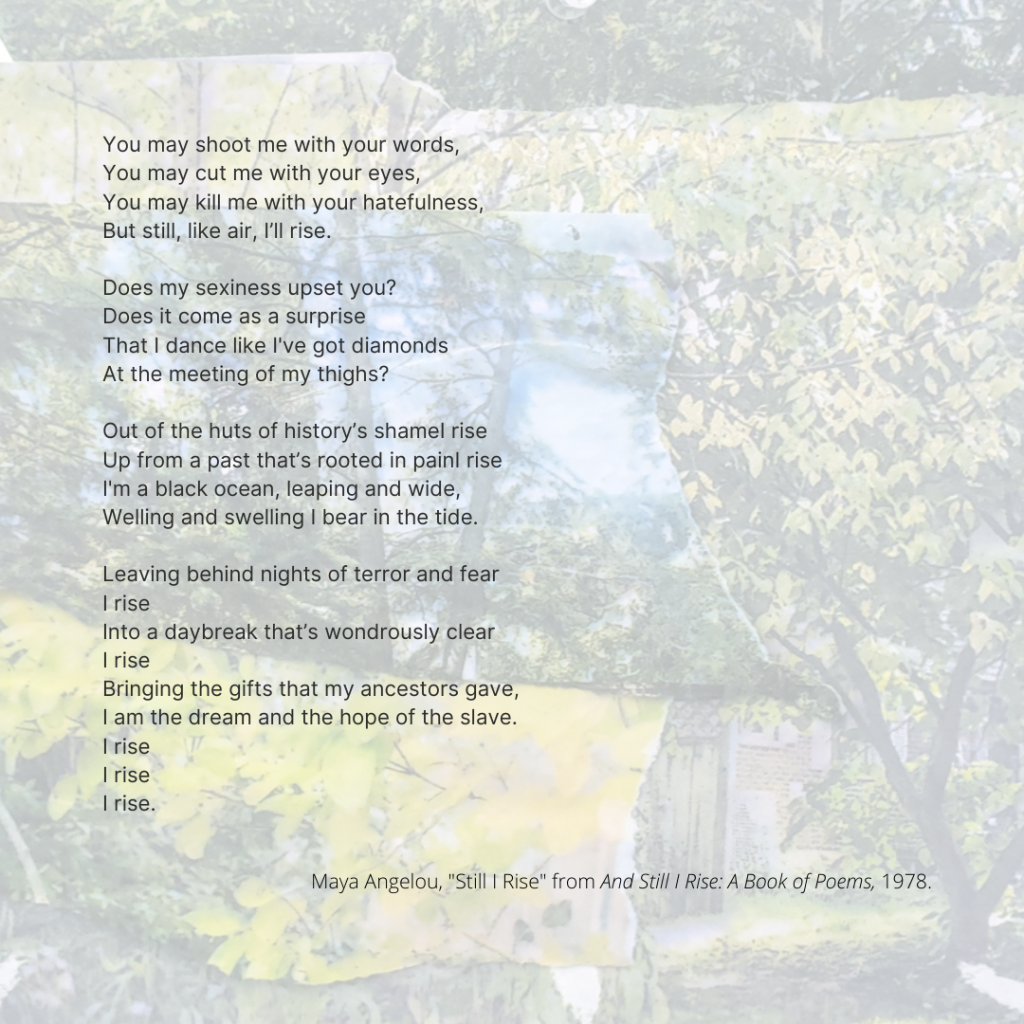 It has been a gift to share this time with you all! Thank you for your interest in my work and your kind comments! Warm regards!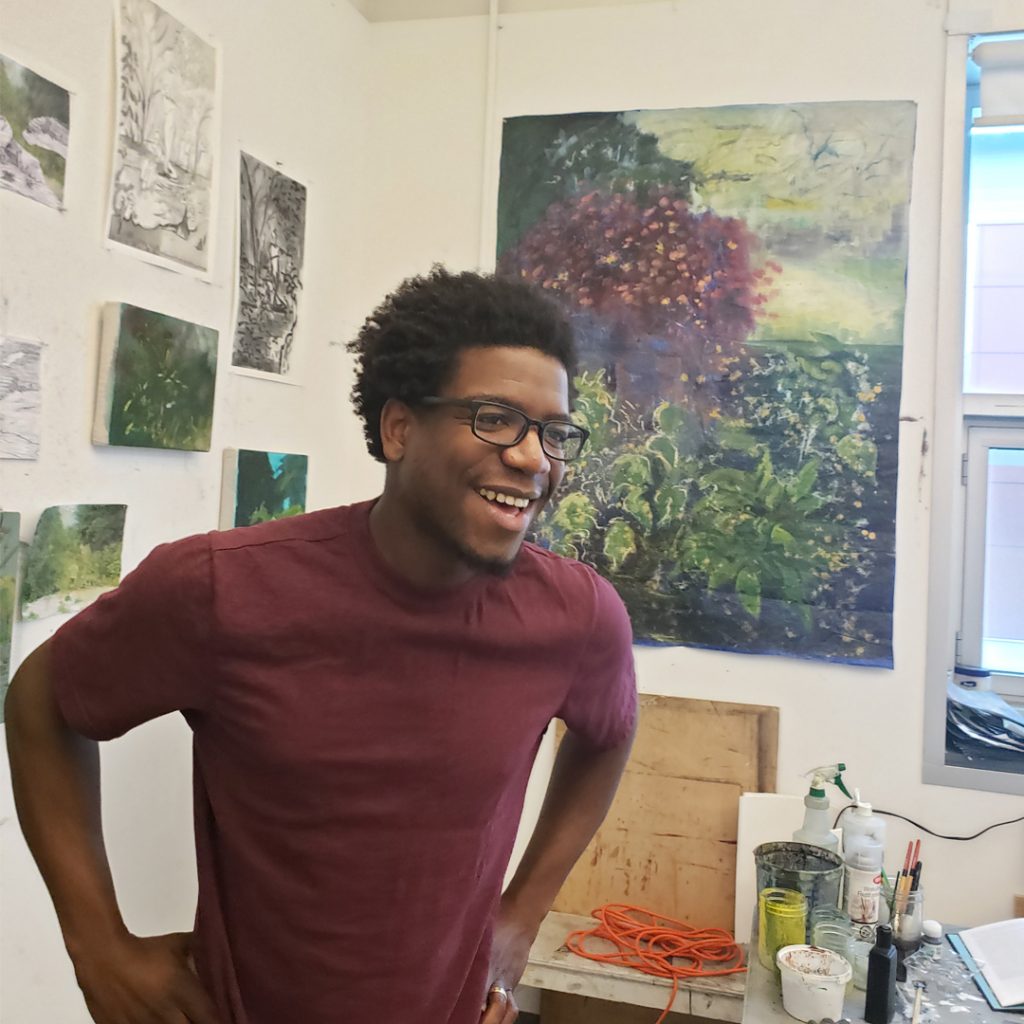 Interview
Many of you followed us this week and we want to thank you wholeheartedly for your support.
To conclude this first edition of the "Human Touch" Instagram Residency project, we invite you to discover a surprising interview between Emmanuel Osahor, guest artist, and Leonore-Namkha Beschi, director of L'Imagier. Together, they go into more detail about the key concepts of his practice and his inspirations.
Discover Emmanuel works on his website: https://www.eosahorart.com.
Discover the other Instagram Takeovers.