Connecting threads and spirits: atelier d'aiguilles
In this embroidery workshop, we invite you to participate in a talking circle and needlework during which artists Eugenia Reznik, Patil Tchilinguirian and Ginnifer Menominee will be sharing with you their stitching skills, weaving together their stories, as you invest yourself in the creation of an embroidery project to take home. Inspired by the themes around the displacement of peoples and uprootedness conveyed in the current exhibition Unweave, Unveil: Chiral Landscapes of Exile, the three artists have designed a unique pattern tying together traditional plants such as flax, forget-me-not flower (Myosotis) and wild rice (Manomin), to symbolize both their individual and collective journeys on this land.
Join us in this unique and intimate experience during which you will learn split embroidery stitching as well as (re)connect to the histories carried within.
– Duration : 4 hours (you are free to leave after the conversation and demonstration)
– Admission : Contribute what you can. Material is provided. Your generosity is appreciated!
– Location : L'Imagier
– Talking Circle : in English, as per the artists' preference
– Workshop : bilingual
– Upon reservation : 15 spots available only
*Les participants sont invités à venir avec un morceau de tissu qui leur est cher. Des tissus seront également disponibles sur place le jour de l'atelier.
Artists Biographies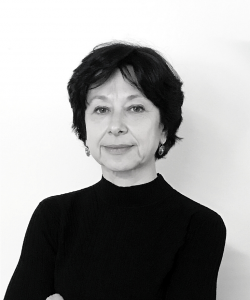 Eugenia Reznik is an artist of Ukrainian origin who lives and works between France and Quebec. She holds a master's degree in visual and media arts from the Université du Québec à Montréal and is pursuing her doctoral studies in art studies and practices at the Université du Québec à Montréal in cotutelle with the Université Jean-Monnet de Saint-Étienne in France. Her artistic research focuses on the issues of uprooting, transmission of memory and forgetting. She collects stories of displaced people and transforms them into visual or sound works, in galleries or public spaces. In her most recent projects, the artist has been interested in the plants that people carry on migration and how these plants testify to the links that people keep with their places of origin.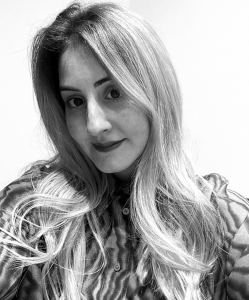 Patil Tchilinguirian is a Lebanese-Armenian multidisciplinary artist and designer based in Tiohtià:ke (Montreal). Following a degree in graphic design, she pursued a master's degree in design specializing in fiber arts and wearable technologies. She combines craft and technology to interweave interactive storytelling and textile design. Her artistic practice reflects a social engagement driven by transnational, diasporic and political narratives determined by cultural trauma to reveal unknown histories of suffering. Patil Tchilinguirian views fabric as a space for dialogue – both aesthetic and affective – with the power to amplify embodied experience. Passionate about cultural sustainability and alternative modes of transmission, her work blurs the boundaries between design and art in order to raise public awareness of socio-cultural issues.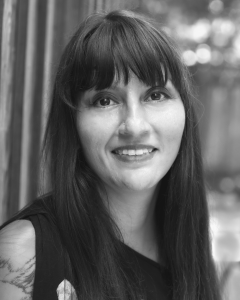 Muskwa Wawashke/Ginnifer Menominee is Anishnawbe (Potawatomi/Ojibway) from Wasauksing First Nation, in Ontario's Anishnawbek Nation territory (Robinson-Huron Treaty). Ginnifer is a self, community and land based taught interdisciplinary artist and educator who explores various topics such as their Indigeneity, being 2 Spirit, liminal spaces and their deep interconnected relationship between the Manomin (The Good Seed known as Wild Rice) that is her last name and familial connections to land and place. Their travels across Ontario and parts of the United States has allowed Ginnifer to explore their identity in relation to land, language, familial history, water, food sovereignty, plant medicines through community dialogue with knowledge holders while weaving these learnings into their practice.