Ariana Curtis's TED Talks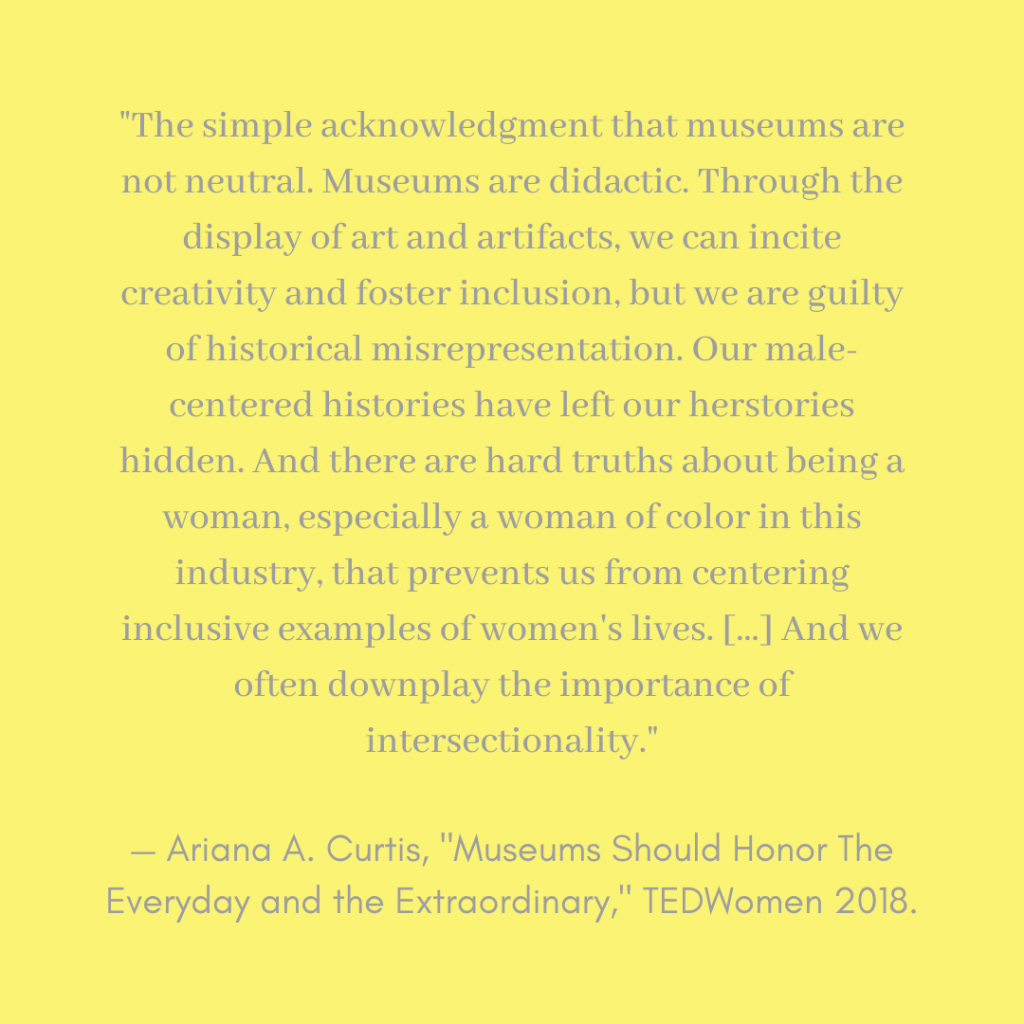 On this International Women's Day, we would like to share with you another of our inspirations that is to say Dr. Ariana A. Curtis, Afro-Latinx researcher and commissioner. In this video, she presents the importance of intersectionality as a necessary process for change. We sincerely believe that a better representation of all is a vital step forward to a society that reflects our everyday lives.
Swipe the image with your finger to see the full video. It is available with English subtitles and other languages.
Tell us what you thought of Ariana A. Curtis's TED Talks at TEDWomen!