Voisins, arrivez gaiement!
L'Imagier and Transistor Media invite you to celebrate holiday season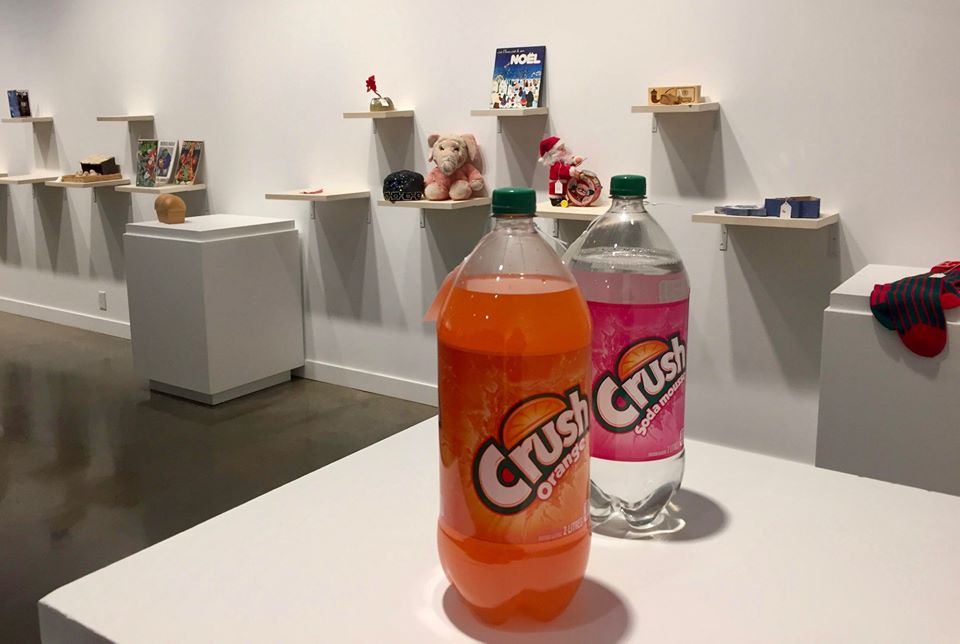 To acknowledge a year full of creative projects and nourishing collaborations L'Imagier partners with Transistor Media to organise a festive evening on December 13, 2019. For the occasion, we invite our neighbors, contributors, friends and everybody who wants to share holiday magic to participate to a collective and spontaneous exhibition.  
The concept is as follow : 
Select an object that reminds you a personal story of holiday or winter season;
Leave your object at L'Imagier from November 25 to December 13, 2019 (you're welcome to bring your object the night of the event as well); 
Complete the card given by L'Imagier with all the details on your object; 
Your memorabilia as the cards will be collected and presented in the gallery. This improvised exhibition will bring together individual and collective memories;
You can pick up your object anytime after the event until December 22, 2019. 
As part of Voisins, arrivez gaiement! celebration, Transistor created an Advent Calendar composed of 24 short sound tracks inspired by Old-Aylmer area. It would involve different narratives, characters and places that brings the district alive. L'Imagier and Transistor will be releasing daily the sound clips on their websites from December first to December 24, 2019. The first 13 sound tracks will be played at the festive evening. 
We hope to welcome you all on December 13 and we look forward to share with you our fondest, funny or strange stories of holiday season. 
Christmas activities for kids
Entertainment, craft station, films
Free entrance (Bar ($) / Hot meal ($))
6 p.m. – 10 p.m.