Trames narratives / Storylines
Centre d'exposition L'Imagier is pleased to present Trames narratives / Storylines, the very first exhibition presented in its new building.
The opening will be held on Friday, May 24th, 6 p.m., at Centre d'exposition L'Imagier, 9, Front St., Gatineau (Aylmer). The exhibition will be presented until July, 28th.
The inaugural exhibition of the new L'Imagier seeks to showcase a multiplicity of practices and perspectives by bringing together six curators: Katarzyna (Kasia) Basta, Marianne Breton, Paul Brunet, Marie-Hélène Leblanc, Stefan St-Laurent and Julie Tremble. Artists Chun Hua Catherine Dong, David Elliott, Kablusiak, Kim Kielhofner, Carl Trahan, Jennifer Lefort and Mélanie Myers present discourses, experiences and stories weaving different narrative layers. By promoting the sharing of artistic visions, knowledge and interests, the exhibition fosters dialogue.
Guided by the notion of narration, the curators present artists whose works testify to their genesis, the experience of the artist or the observation of society. The works of various artistic mediums – photography, drawing, collage, sculpture and performance – are highlighted both in their differences and in their common filiations. While some appear closer to reality, others appeal more freely to fiction. Blurring the boundaries between the real and the imaginary, the exhibition promotes a contact with a plurality of truths.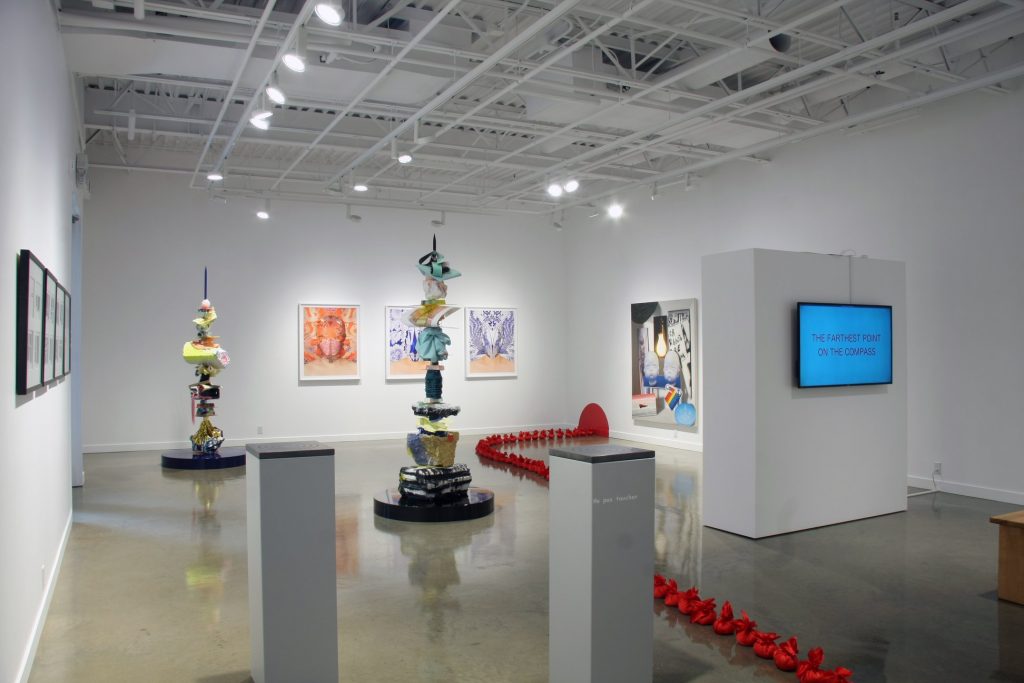 Digital Publication Trames narratives | Storylines
To learn more about the exhibition, download our digital publication (available in french only).