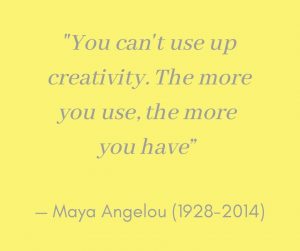 The optimism of American poet Maya Angelou resonates with us as we reflect on our professional practice, our role in the ecosystem of culture and the arts, and our impact on our ever-changing society. As you know, we have embarked on a process of unprecedented transformation and unstoppable evolution.
The period we are all currently going through reminds us every day, despite ourselves, of the fragility of today's world and therefore of the importance of creating and maintaining loopholes to protect our mental strength and creative thinking. For our part, we have chosen to nourish our curiosity, to cultivate our critical sense and to welcome other perspectives and experiences. Through reading, these authors transport us through borderless landscapes of words and ideas.
During this month of celebration of black history and to mark the remarkable contributions of African-Canadian communities, we wish to share with you a selection of literary works for all ages and poetry collections carefully prepared by the fervent souls of Bouquinart Libraire & Galerie d'art, our local independent bookstore.
Take the time to discover with us these readings that contribute to the cultural richness of Canada and the world. Find these titles and the complete inventory of Bouquinart Libraire & Galerie d'art on https://bouquinart.leslibraires.ca/.
We are interested in your recommendations! What are your must reads ? Send us your suggestions by replying to this email.
---
Bouquinart Libraire & Galerie d'art's recommandations
Authors from the region and from Quebec
Youth Literature
International Authors