Documentary Adrift — Nayla Dabaji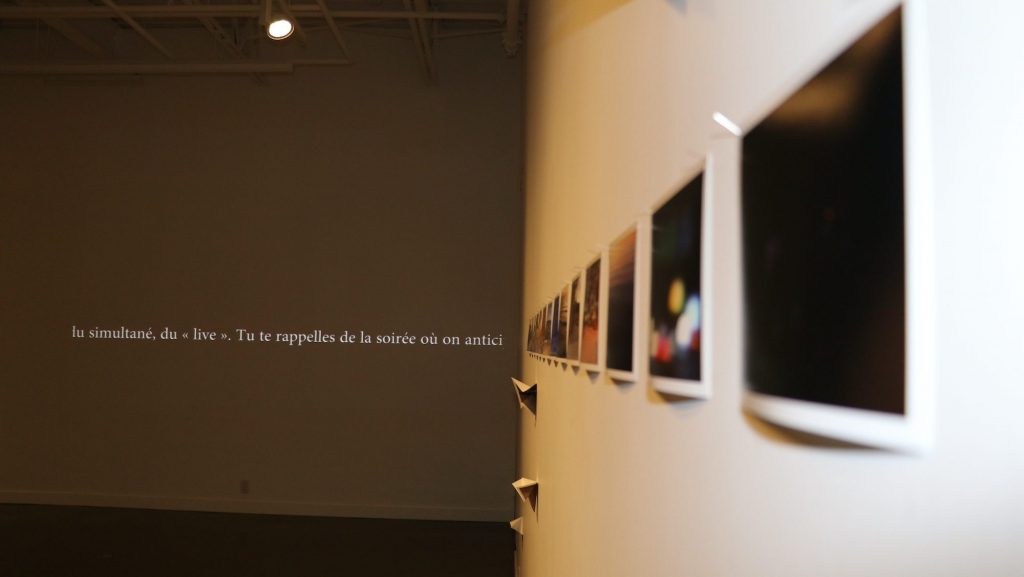 L'Imagier is pleased to host the exhibition Documentaire en dérive / Documentary Adriftby artist Nayla Dabaji, which will run from October 19 to December 1, 2019. For this project, the artist presents the process leading up to the creation of her latest video piece, Boomerang (2019), focusing on the research, trial and error involved. The core of the installation brings together elements resulting from the creative process, including a sound piece, landscape photographs, an animation of a sunrise, archival images, texts and more.
Reactivating the distant memory of a conversation with a friend at dawn in the mountains, Documentaire en derive / Documentary Adriftponders the duration and fragility of memory. Dabaji explores our ability to forget as well as the poetry that can emerge from the intersection between reality and the imagination. Experiences and memories travel with us and can be reactivated in completely different contexts. Dabaji's research is often triggered when she sees a gesture or place, reads a story or via a personal experience. While her work is partly autobiographical, it also draws on stories in the media, including television, radio and newspapers.
Through the appropriation and manipulation of images and narrative, the work reflects the impossibility of fully representing events. In highlighting a certain disparity between real-life experience and our memory of it, Documentaire en dérive / Documentary Adriftcreates an awareness of time and the precariousness of memory.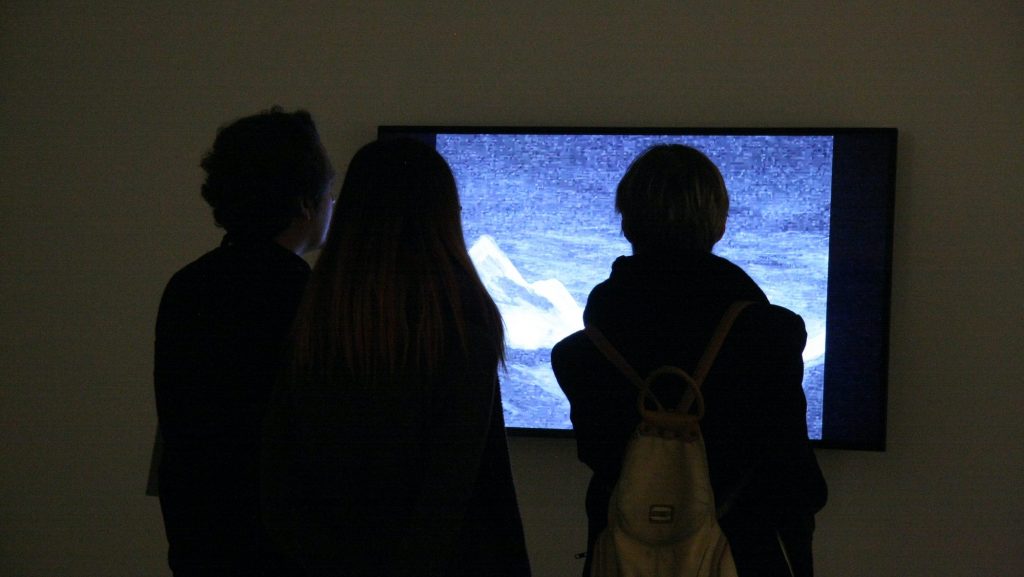 Artist biography
Beirut-born artist Nayla Dabaji currently lives and works in Montreal. She studied fin arts in Lebanon and media arts in Quebec. Her projects combine a variety of practices ranging from photography, installation and video art to action art and writing. Her video work has been presented at several festivals, including Les Percéides (Percé, 2018), Les Rendez-vous Québec Cinéma (Montreal, 2017), Stuttgarter Filmwinter (Stuttgart, Germany, 2015) and Les Instants Vidéo (Marseilles, France, 2014-2015). In addition to her solo practice, she also works in collaboration with Ziad Bitar. Their visual art creations have been shown at Espace libre (Biel, Switzerland, 2016), Vu Photo (Quebec City, 2013), Gertrude Contemporary (Melbourne, 2012), and Artsonje Center (Seoul, 2011).
*** L'Imagier would like to thank the Conseil des arts et des lettres du Québec and the City of Gatineau for their financial support.