Listening night of the Podcast "Les envolées"
fil RSS : https://feeds.transistor.fm/les-envolees
Spotify : https://open.spotify.com/show/2F5ZimSeuRj69p7NLk5slA
Google Podcasts : https://podcasts.google.com/…/aHR0cHM6Ly9mZWVkcy50cmFuc…
site web : https://lesenvolees.transistor.fm/
---
Come listen to the special preview of the podcast "Les envolées" on Friday, November 26, 2021 at 7 p.m. at L'Imagier with co-creators Simon Coovi-Sirois and Clara Lagacé.
*Mask and vaccination passport mandatory.
---
Description of the Podcast Les envolées 
Les envolées is a 5-episode podcast co-directed by Simon Coovi-Sirois and Clara Lagacé. A second collaborative work after Poule mouillée (summer 2020), Les envolées goes on with the co-creators' desire to explore Gatineau's sense of belonging. Using interviews with family and friends, they condensed the words to create a fictional narrative. 
Les envolées tells the story of three friends: Julie (Caroline Yergeau), a librarian at the Donalda-Charron Library in Gatineau, Vanessa (Clémence Roy-Darisse), a lonely civil servant in the federal public service, and Pierre-Luc (Louis-Philippe Roy), a formworker on new development sites in the east end of Quebec's fourth-largest city. As Julie meticulously prepares for her daughter's birthday party, to which Vanessa and Pierre-Luc are invited, Vanessa tries in vain to recapture her former spark and Pierre-Luc remains entangled in an old love affair. Behind the scenes of the characters' ordinary trajectories, the project works to unfold Gatineau's hidden histories (as well as its great history), in the hope of revealing its own character in passing, but above all to question its possible futures. 
Erin Gee, ASMR (autonomous sensory meridian response) performer, embodies the spirit of place that emerges in different incarnations and blurs the lines of reality to offer a fantasized counterpoint to the daily life story. Aurore Le Hannier performs the theme song, whose text is taken from the play Les outardes by Gaby Déziel-Hupé and is accompanied on guitar by Julian Geisterfer. The music and sound design, composed of a meticulous weaving of layers of reality, act as a rejoinder to the all too ordinary becoming of the characters and their city, urging them to dream beyond the framework of the story. 
---
Biographies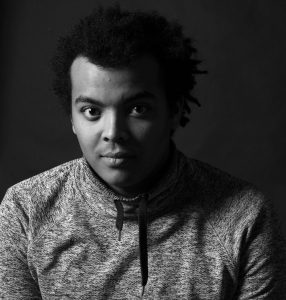 Simon Coovi-Sirois is a composer and new media artist from the Outaouais region. His practice focuses on the relationship between sound, image and spoken word, through works that invest and question the digital medium. He is the co-creator of the podcast Poule mouillée (2020), produced with author Clara Lagacé. His work has been presented in Canada, the United States, Germany and the United Kingdom, and has won national competitions (1st prize SOCAN 2020, 3rd prize JTTP 2020). He is a master's candidate in composition and sound creation at the Université de Montréal under the direction of Nicolas Bernier and Guillaume Boutard, and his research-creation is supported by the Social Sciences and Humanities Research Council (SSHRC).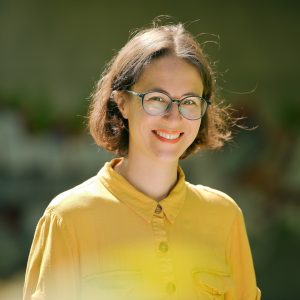 Clara Lagacé, originally from the Outaouais region, is a literary artist. She is the author of the poetry collection En cale sèche (Éditions David, 2017; Prix Jacques-Poirier 2018) and texts published in magazines ("La tanière", Zinc) and in collective (Poèmes de la résistance, Projet Terre). She is co-creator of the podcast projects Poule mouillée, Gratte and La douceur n'est jamais loin. Her most recent audio project, Les envolées, co-created with sound artist Simon Coovi-Sirois, will be released in November 2021.
---
As part of Aislinn Leggett's exhibition What you see will not be here tomorrow.
---
The project is made possible thanks to the support of CALQ, with the MRCs of Collines-de-l'Outaouais, Papineau, Vallée-de-la-Gatineau and Pontiac, the Ministère des Affaires municipales et de l'Habitation as well as the City of Gatineau and Culture Outaouais.
---
* Illustration by Kaisa Lindfors.