Guided Tour of "Tout-Terrain: Régale | Regal" led by the curator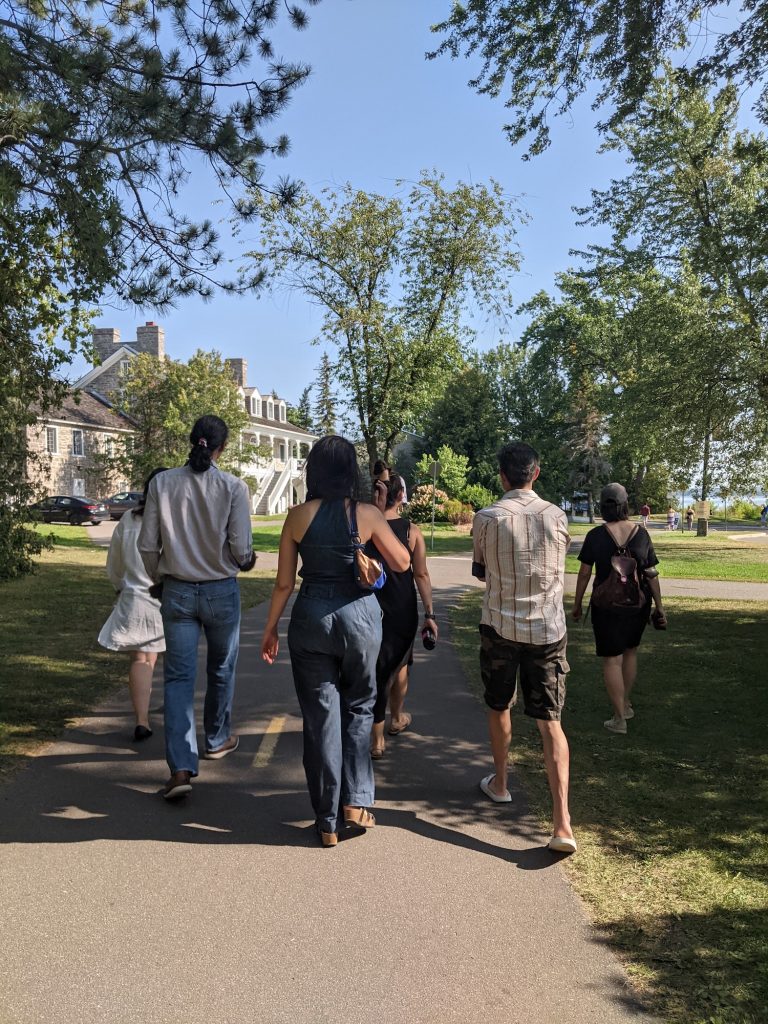 Follow curator Franchesca Hebert-Spence on a guided tour of the public art exhibition Tout-Terrain: Régale / Regal along Principale Street in Aylmer (Gatineau).
Through the use of augmented reality via the Hidelight application (available with iPhone), Regal brings together five Indigenous artists who explore shifting, culturally specific notions of what is precious. This exhibition, rooted in localized media arts, probes our relationship with nature and explores notions of reciprocity and sharing with others. The tour is offered in English with French assistance.
The tour begins at L'Imagier (9 Front Street, Gatineau), and ends at Bistro L'Autre Oeil (152 Principale Street, Gatineau), for a total of 1.2 km.
* This augmented reality experience is made possible by the generous support of local artist Paul Sharp, developer of the Hidelight app.
** This project was made possible by the financial support of the City of Gatineau and the Government of Quebec.

This project is part of the implementation of a measure of the Plan culturel numérique du Québec.