Artists' Guided Tour, Eugenia Reznik and Patil Tchilinguirian
Join us for a guided tour with artists Eugenia Reznik and Patil Tchilinguirian, as part of Unweave, Unveil: Chiral Landscapes of Exile.
Eugenia's and Patil's practices touch on both fiber and language. They intertwine oral histories in the form of sound installations, sculptures, videos, drawings and embroideries.
Biographies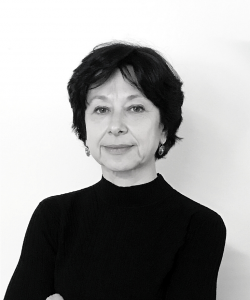 Eugenia Reznik is an artist of Ukrainian origin who lives and works between France and Quebec. She holds a master's degree in visual and media arts from the Université du Québec à Montréal and is pursuing her doctoral studies in art studies and practices at the Université du Québec à Montréal in cotutelle with the Université Jean-Monnet de Saint-Étienne in France. Her artistic research focuses on the issues of uprooting, transmission of memory and forgetting. She collects stories of displaced people and transforms them into visual or sound works, in galleries or public spaces. In her most recent projects, the artist has been interested in the plants that people carry on migration and how these plants testify to the links that people keep with their places of origin.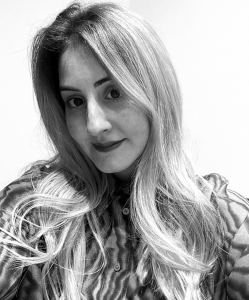 Patil Tchilinguirian is a Lebanese-Armenian multidisciplinary artist and designer based in Tiohtià:ke (Montreal). Following a degree in graphic design, she turned to the art of fiber and wearable technologies as part of a master's degree in design at Concordia University. She combines craft and technology to interweave interactive storytelling and textile design. Her artistic practice reflects a social engagement driven by transnational, diasporic and political narratives determined by cultural trauma to reveal unknown histories of suffering. Patil Tchilinguirian views fabric as a space for dialogue – both aesthetic and affective – with the power to amplify embodied experience. Passionate about cultural sustainability and alternative modes of transmission, her work blurs the boundaries between design and art in order to raise public awareness of socio-cultural issues.