Esther Calixte-Béa | Instagram Takeover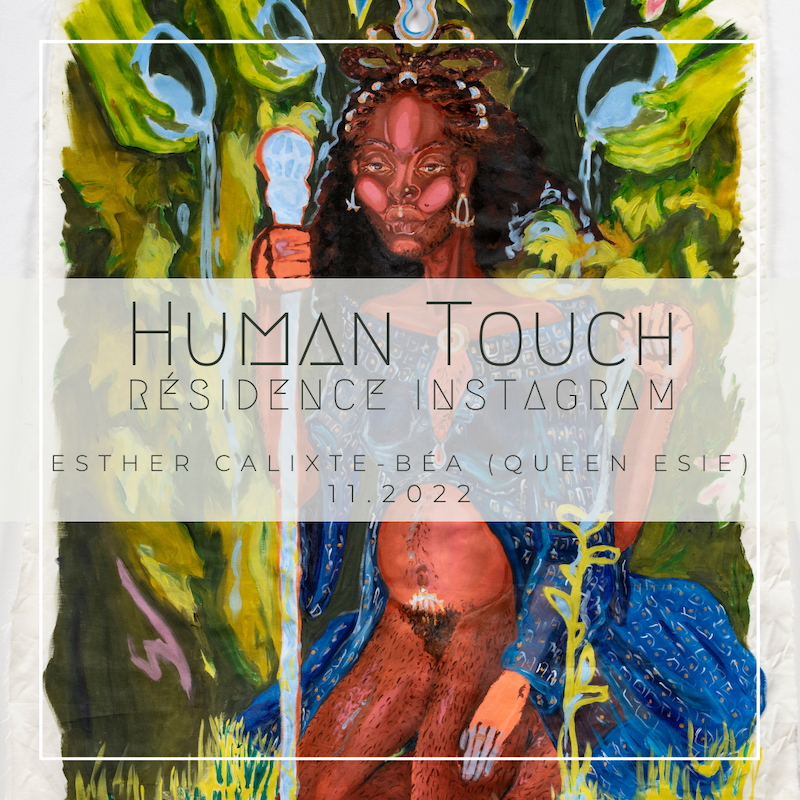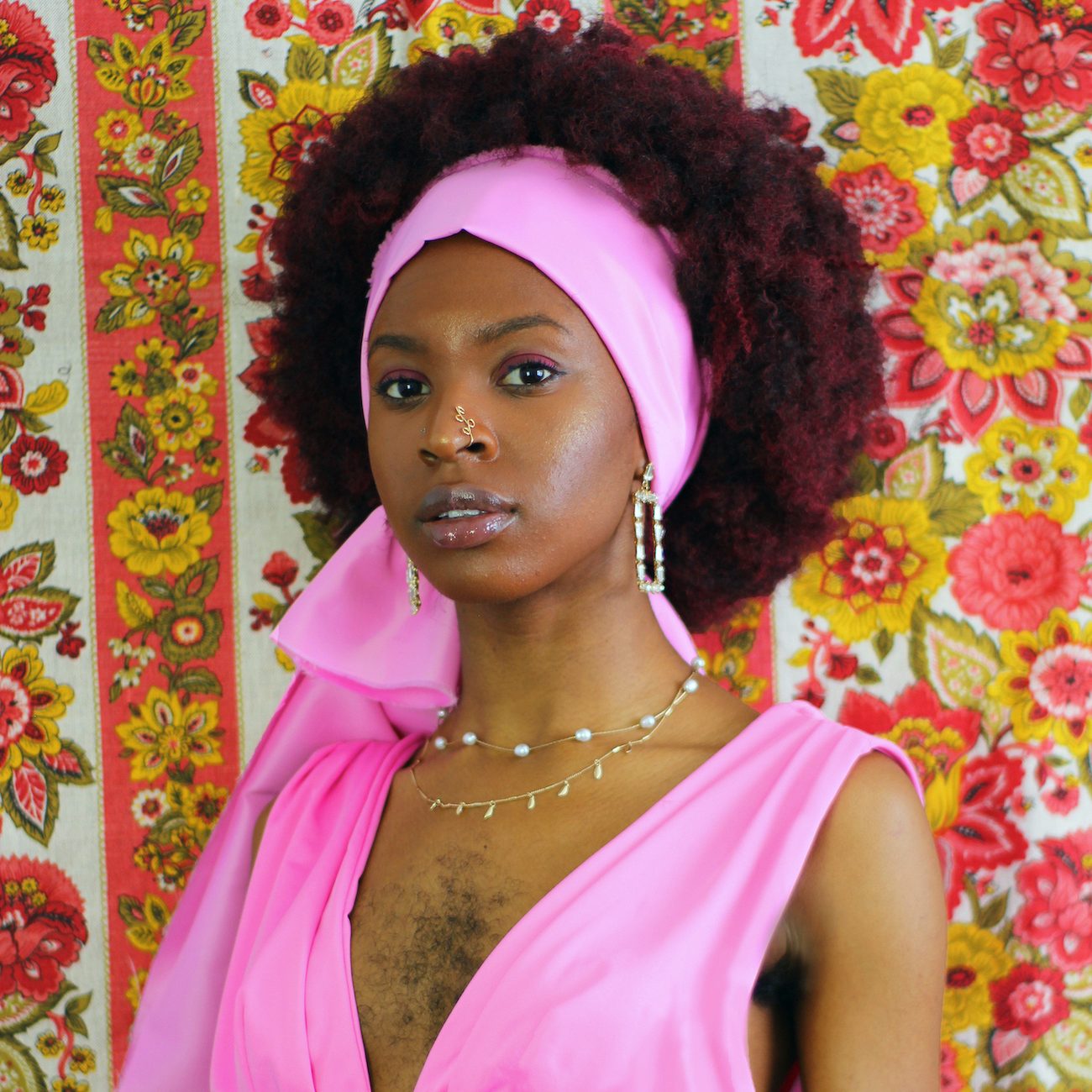 We continue our virtual residency series with artist Esther Calixte-Béa born in Longueuil of Haitian and Ivorian origins, now based in Montreal.
Join us this coming week as she explores and critiques Eurocentric beauty standards by addressing the taboo of female body hair and topics of identity by inventing a fictional tribe called Fyète Soujou-te.
Human Touch is an Instagram residency series that invites emerging artists to punctuate our Instagram feeds with their artistic productions, questionings and content that inspires their creativity.
Stay tuned !
Follow @artist_esie on our Instagram profile.
Day 1 – Monday November 14, 2022
This week, we would like to introduce you to Esther Calixte-Béa born in Longueuil of Haitian and Ivorian origins, now based in Montreal.
Through her multidisciplinary practice, Esther critiques Eurocentric beauty standards by addressing the taboo of female hair. In fact, she is also a female hair activist known as "Queen Esie." Esther addresses the issue of identity through the representation of black female figures from a fictional tribe named Fyète Souhou-te, as well as the issue of vulnerability by creating a space for healing. She builds an imaginary world and transposes her reflections through pictorial work, photography, textiles and poetry.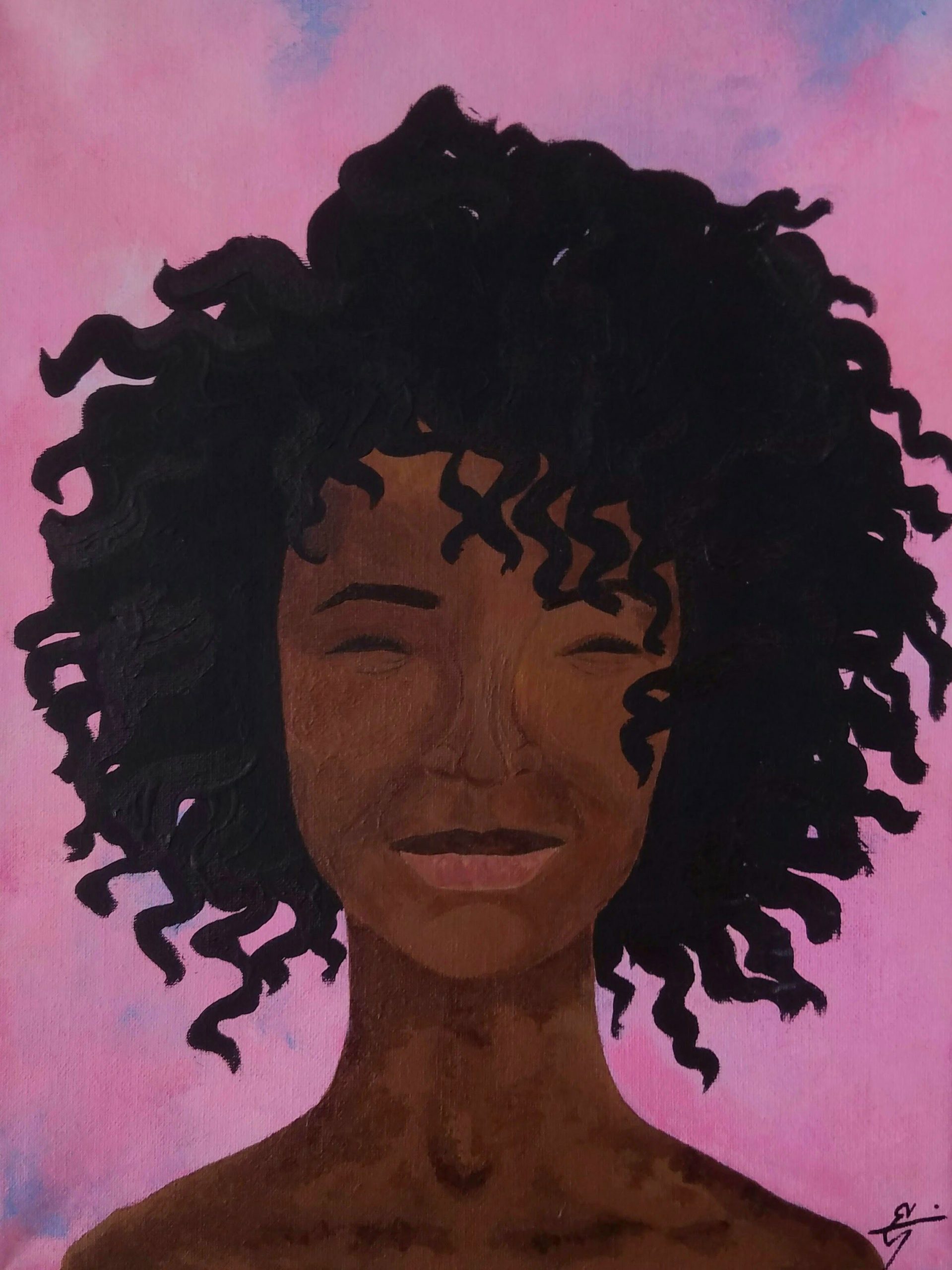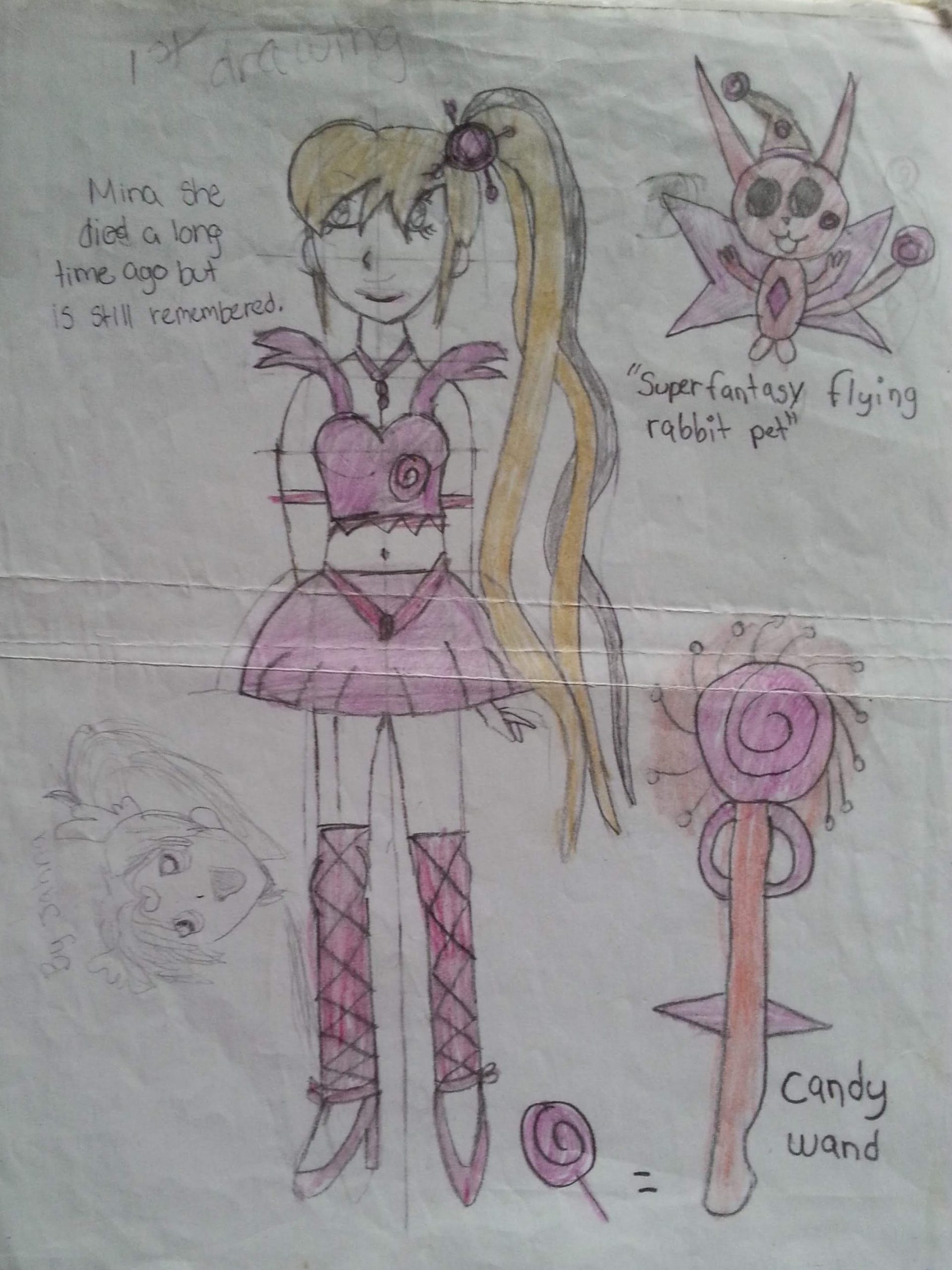 Creativity was encouraged in my household and as a shy kid all I would do was create. I grew up watching musicals: The Sound of Music, Annie and every Disney princess movies. I wrote songs with my sister that we sang in our bedroom. Writing draft after draft. I also filled my sketchbooks drawing cartoons, monsters and magical girls. Over time, I started filling my notebooks with stories and I wrote about love. My true love was only discovered when I picked up a paintbrush in high school. But as I grew up, the kid I used to be slowly started to fade away.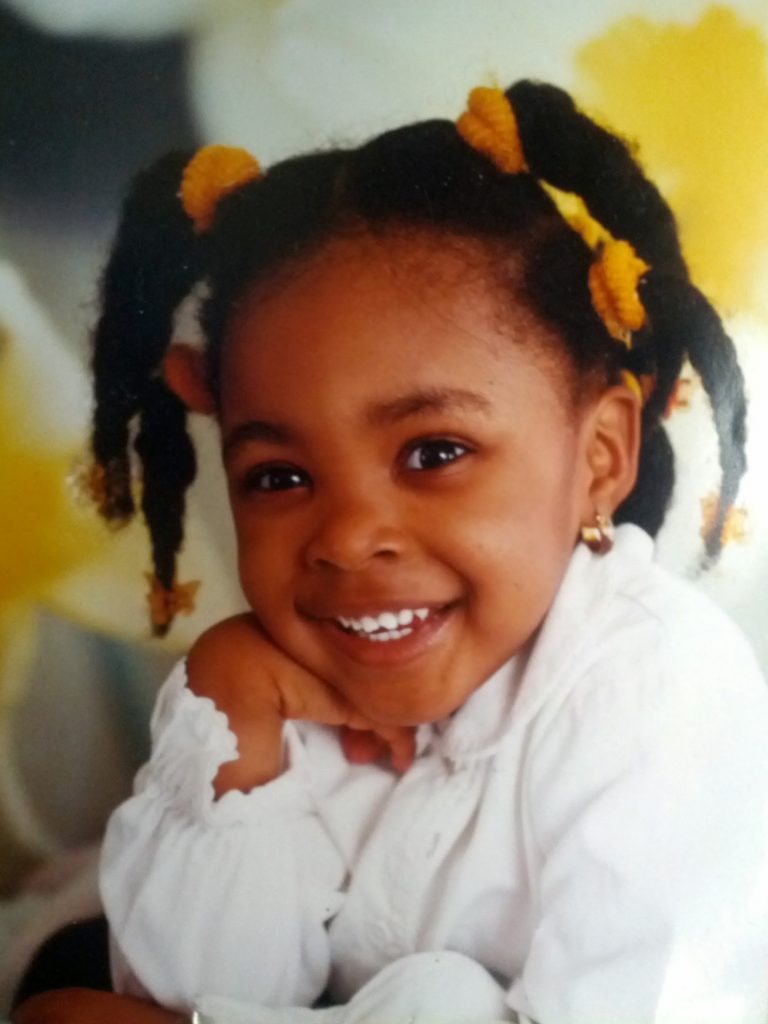 Fast Forward to 2020, I was looking through my phone when I saw all that I had created in my 'humble beginnings,' where I thought: 'Hey! What happened to you?' I wasn't looking outside of the box anymore; I was empty and drained. I was lost. Emotionally, I felt trapped in a white cube and the stress of the pandemic made it worse. One day, I was babysitting my 4- and 5-year-old cousins. They shared their drawings with me. The 4-year-old showed me his drawing of Timbits with arms and legs and he LAUGHED at every drawing he made. There was so much joy and fun in the way he created. He didn't take himself too seriously and drew whatever he felt like drawing. He was free. And the 5-year-old waited for me to judge his work with a straight face. Afraid of what I was going to say. AND that's when I saw it… 'my problem'
Day 2 – Tuesday November 15, 2022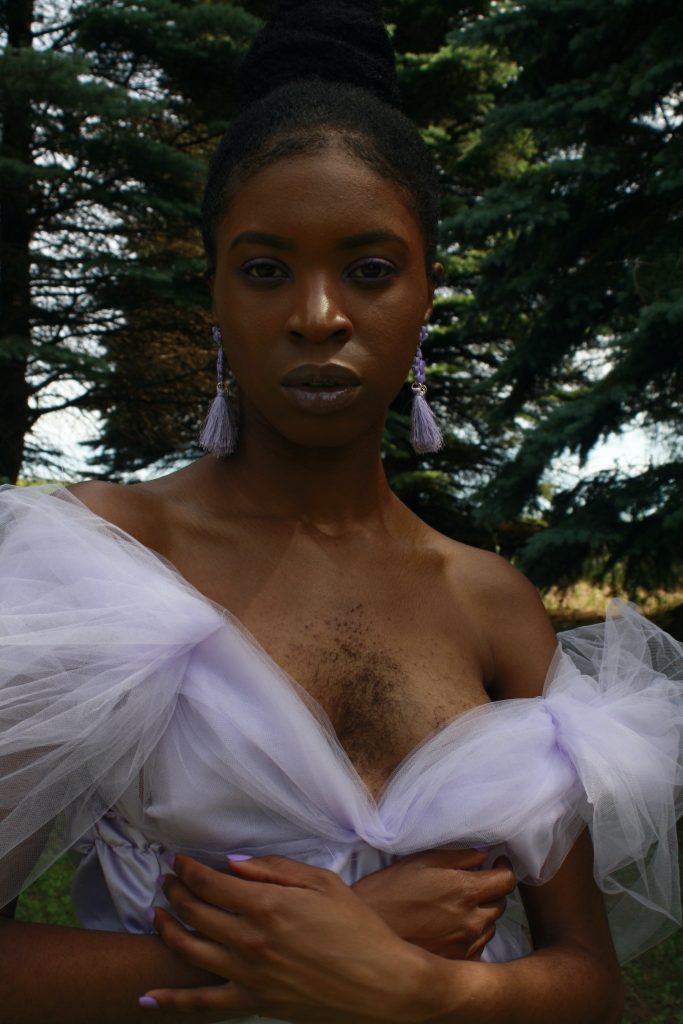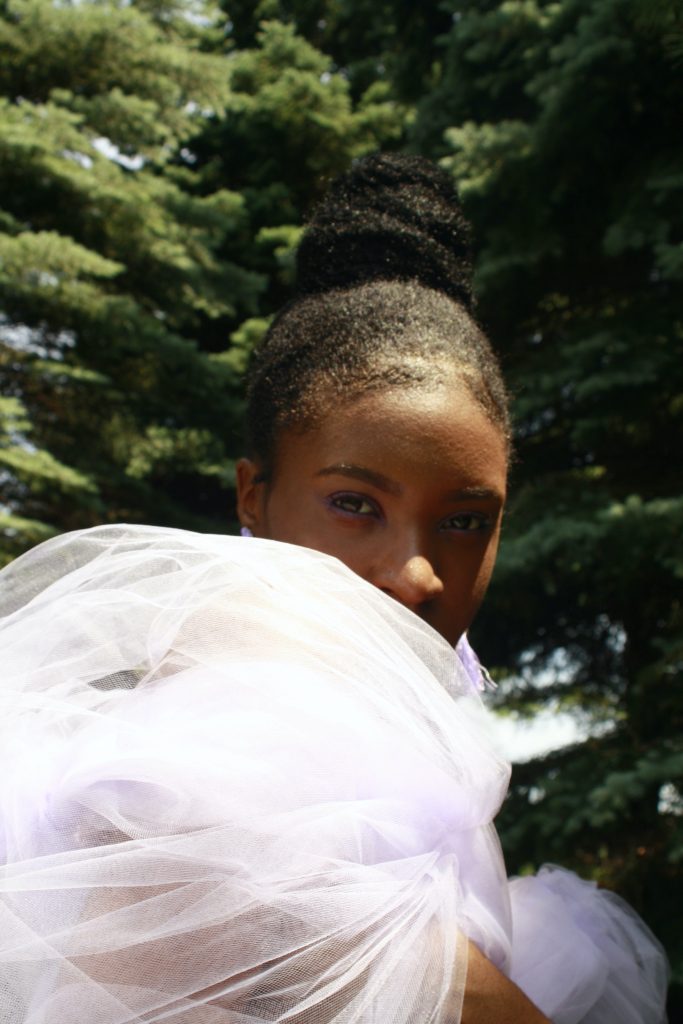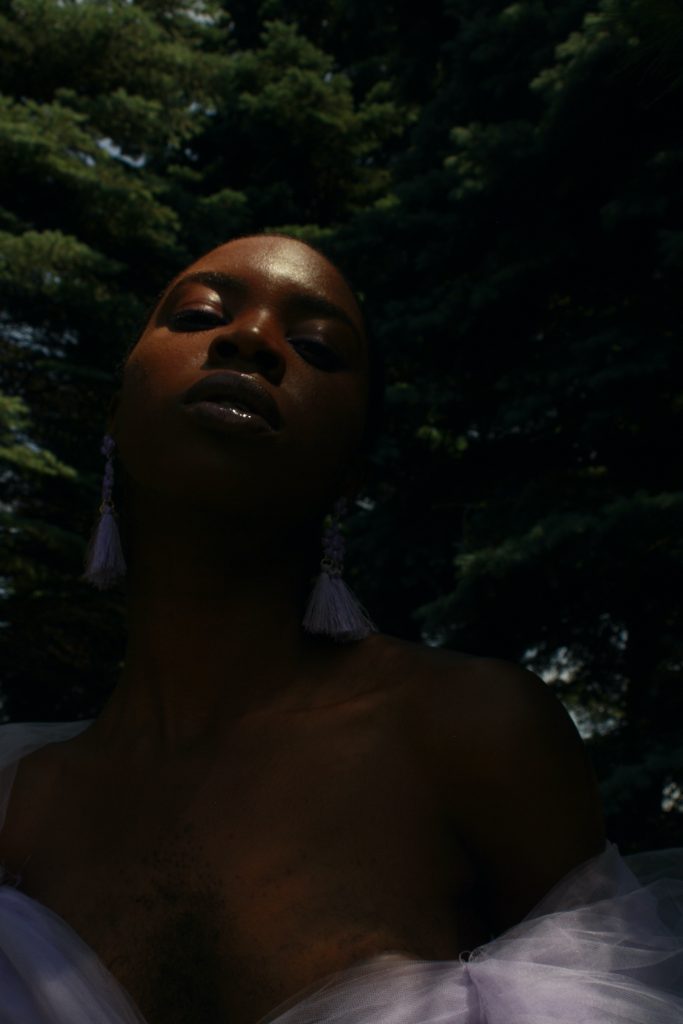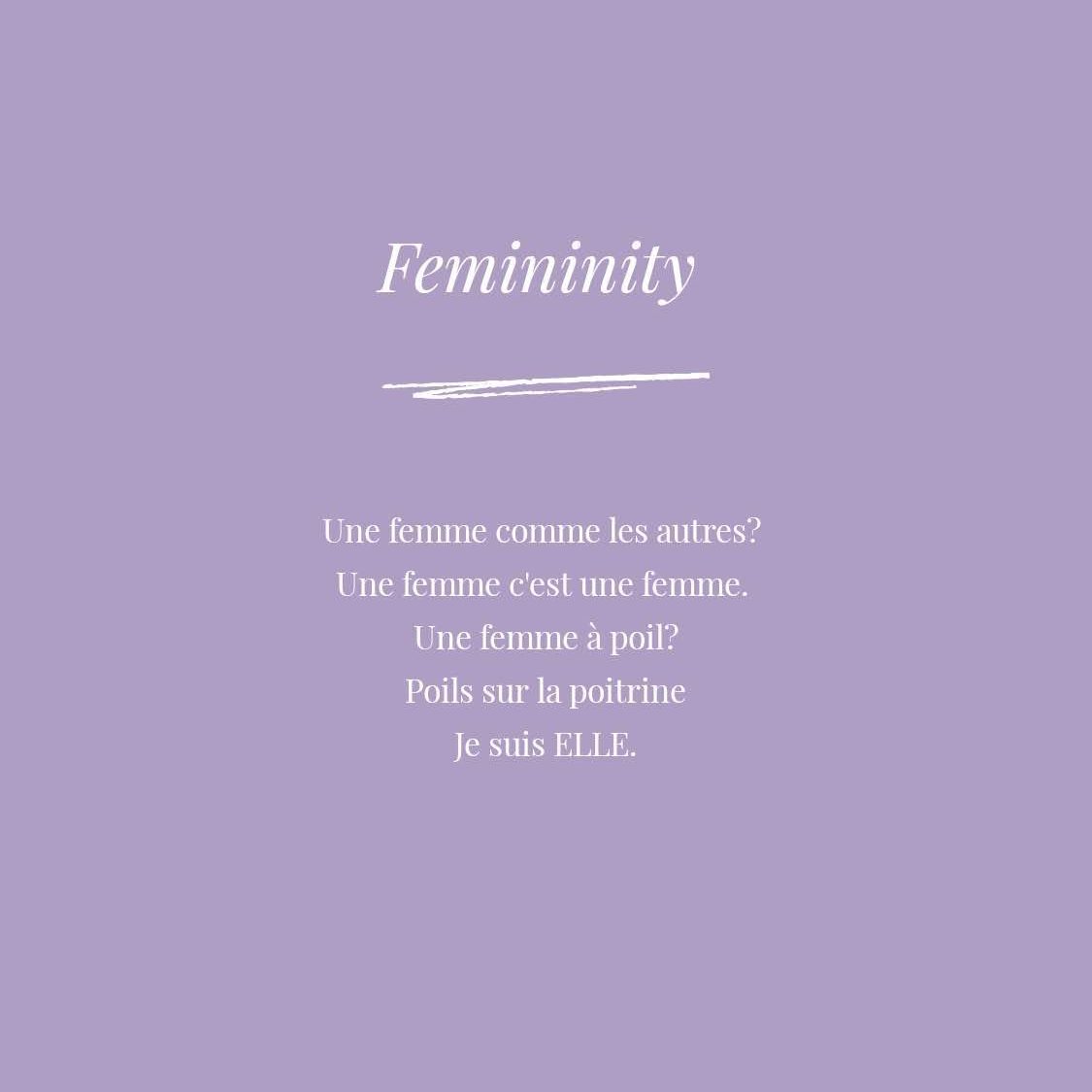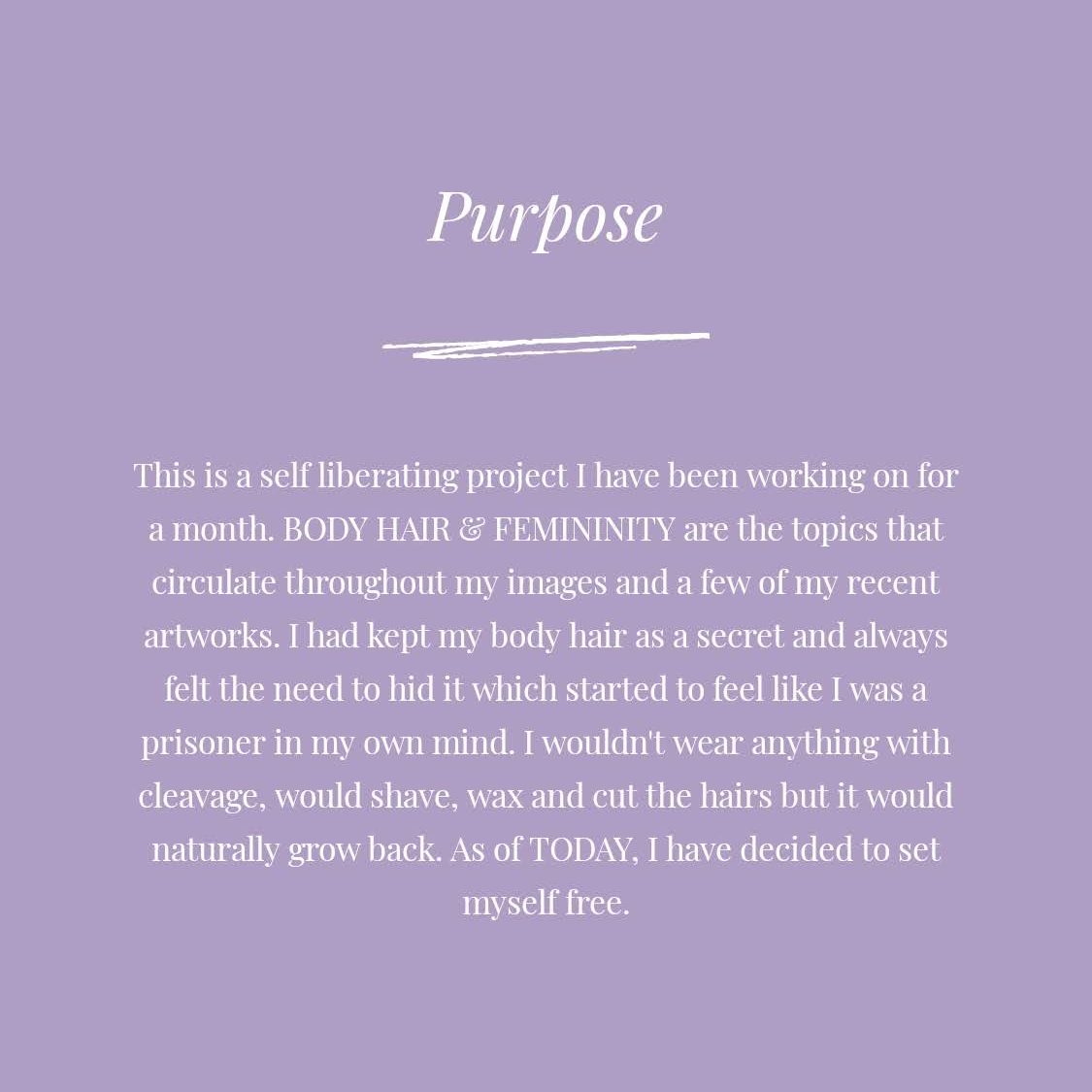 Creating an Imaginary World
In order to understand what I'll be talking about, you have to understand who I AM. I am a Haitian Ivoirian 'Hairy' woman, whose body hair was being talked about on the internet. I called myself a body hair activist in 2019 known as @queen_esie when I created the Lavender Project. A body hair activist is someone who normalizes female body hair by removing the shame through creating content and/or educating the public about this taboo. I photographed and shared my chest hair on Instagram wearing a dress I made accompanied by poetry and texts. My goal was to challenge the taboo and talk about femininity in relation to body hair. A few months later, my Ivorian aunt contacted me sharing that women in our family are very hairy and that, in our tribe, Wè, it was seen as something beautiful. With that knowledge, I later tried to combine my activism and art in a way that could make sense to me.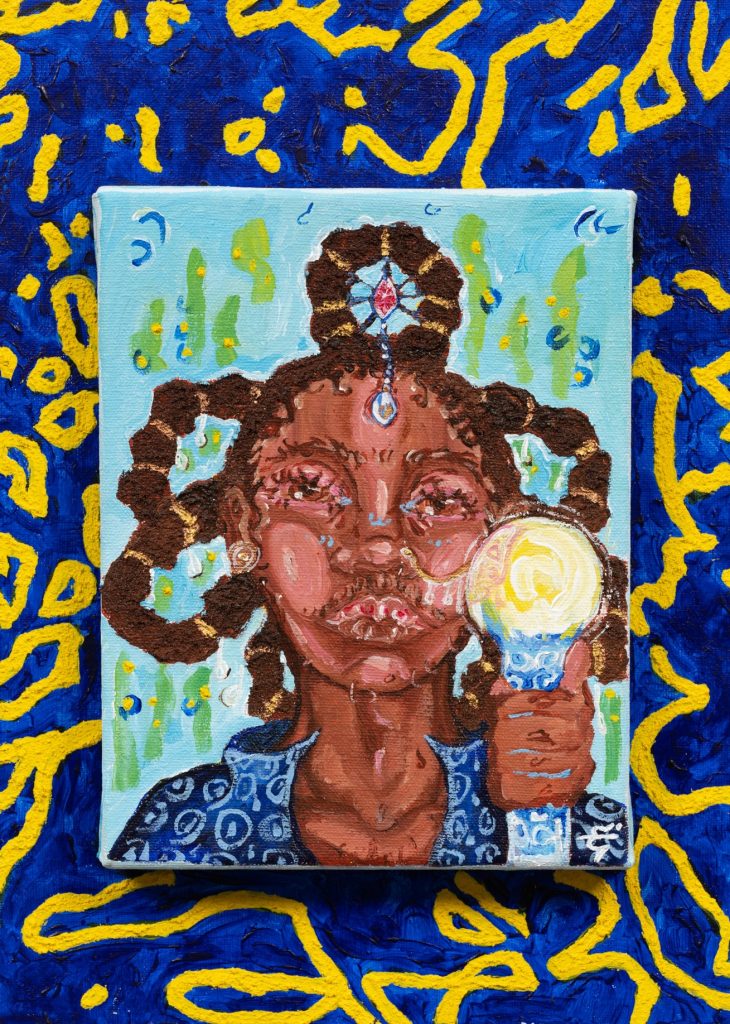 I decided that I could create a world and a community where I felt I belonged but a world where body hair was worn with pride. A world much inspired by my origins where community mattered and helping one another was part of culture. I gave meaning to things, used words in Haitian creole and in guéré (Ivorian dialect), but I also transformed words and created new meanings. I invented traditions and origin stories. I created a symbol perfectly illustrating my feelings of limitedness, struggle, power and created the "Fyète Souhou-te" tribe. Juxtaposing the words "Pride" in Haitian Creole and "Divine" in guéré, almost referencing to my last name being both Haitian and Ivoirian combined. Women of this tribe were called 'fyète' or 'kéa-nin'. Kéa-nin meaning godly in guéré. They were warriors and keepers of knowledge. The chief or leader was called 'Fyète Souhou-teî.'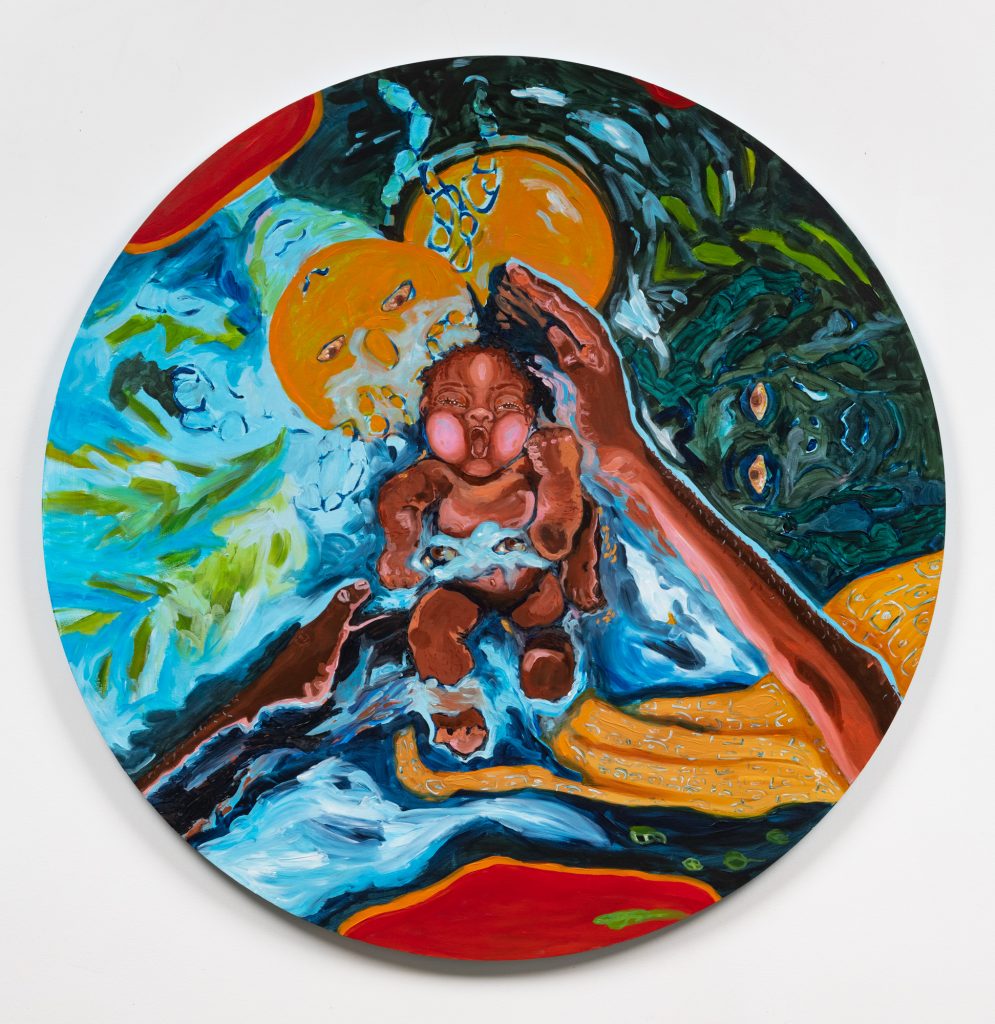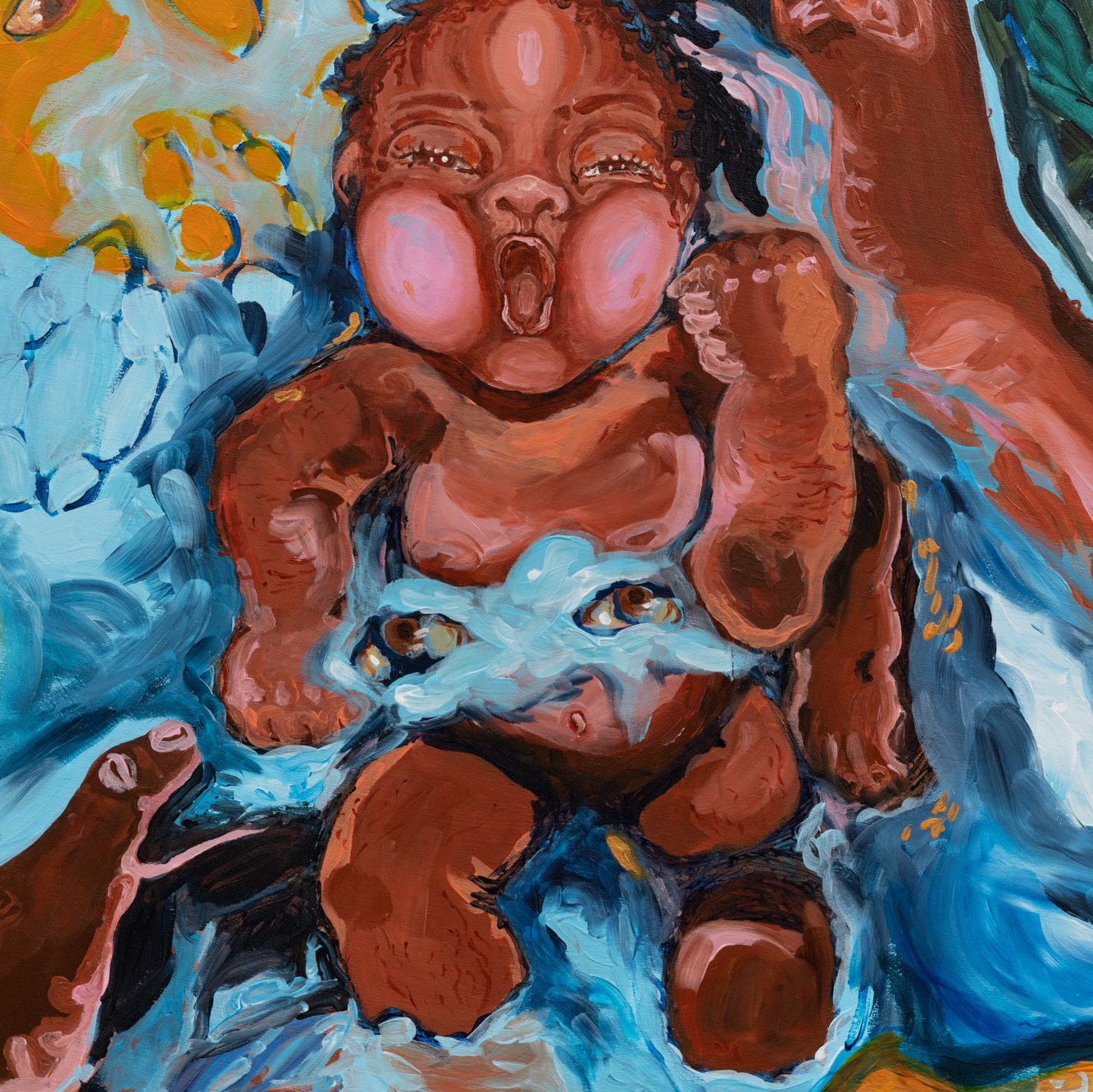 "The tribe was originally called Tcheybê-Zouhou and was later changed to Fyète Souhou-te over time as the tribe grew. According to the myth, the name change was the cause of a baby being born hairy. It is said that a woman from the Caribbean accidentally found the island and the tribe while travelling. She was pregnant and gave birth to a boy. She passed away after giving birth, which resulted in the tribe raising the child. He grew up to marry a Kéa-nin (godly) and she gave birth to a hairy girl. (…) The women of the tribe were known to be very hairy across the land, nonetheless they were still shocked by the child's hairiness as it was the first baby born hairy in the tribe. This hair found on babies at birth is known today as 'Lanugo.'"
– excerpt from "Creation of an Ethereal World" Solo Exhibiton Booklet at @lacentralegaleriepowerhouse in 2021.
Day 3 – Wednesday November 16, 2022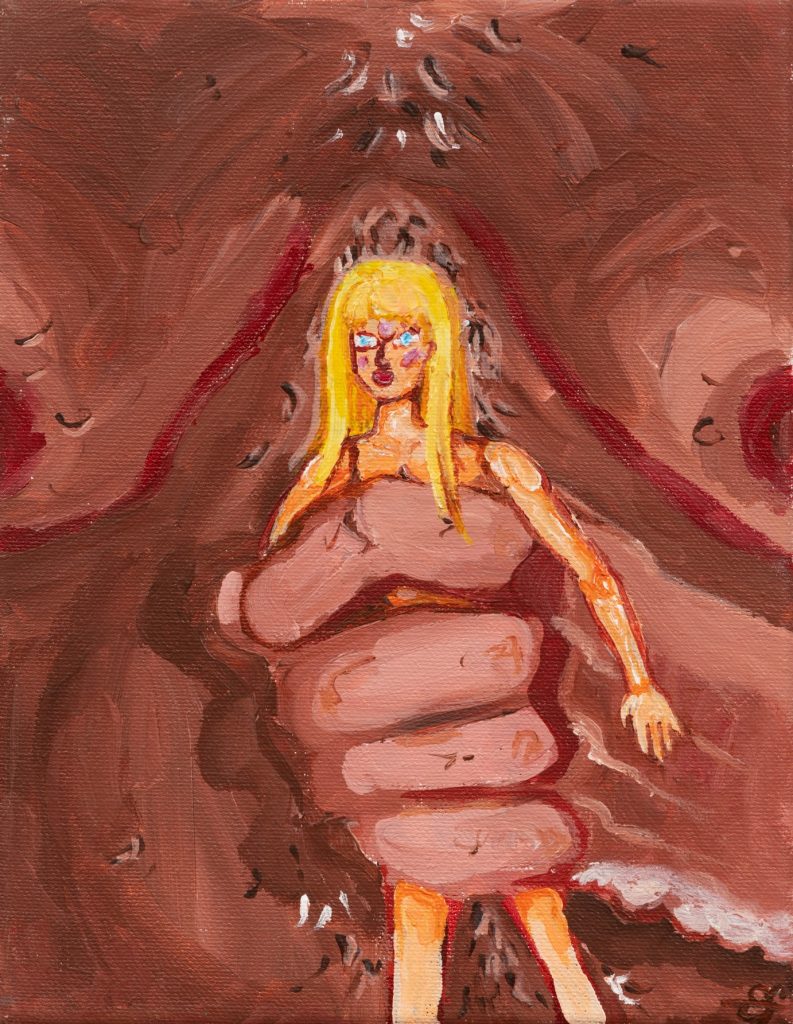 As a woman and as a black woman representation is very important. As a woman, I think of the body positivity movement. The importance of seeing diverse body types in media. When society shows us one body type, it tells us to strive to look like that whether it is unattainable or not. Any other option is simply unacceptable and undesirable. As a black woman, when society purposely doesn't show people that look like me it tells me that I don't matter or even don't exist. Is creating a world & tribe about representation? Yes! But also about healing and about the power you have as a person, as an artist to CREATE! I've created characters that help me to better understand my relation to beauty, to the feeling of being alone and powerless, as well as HOPE.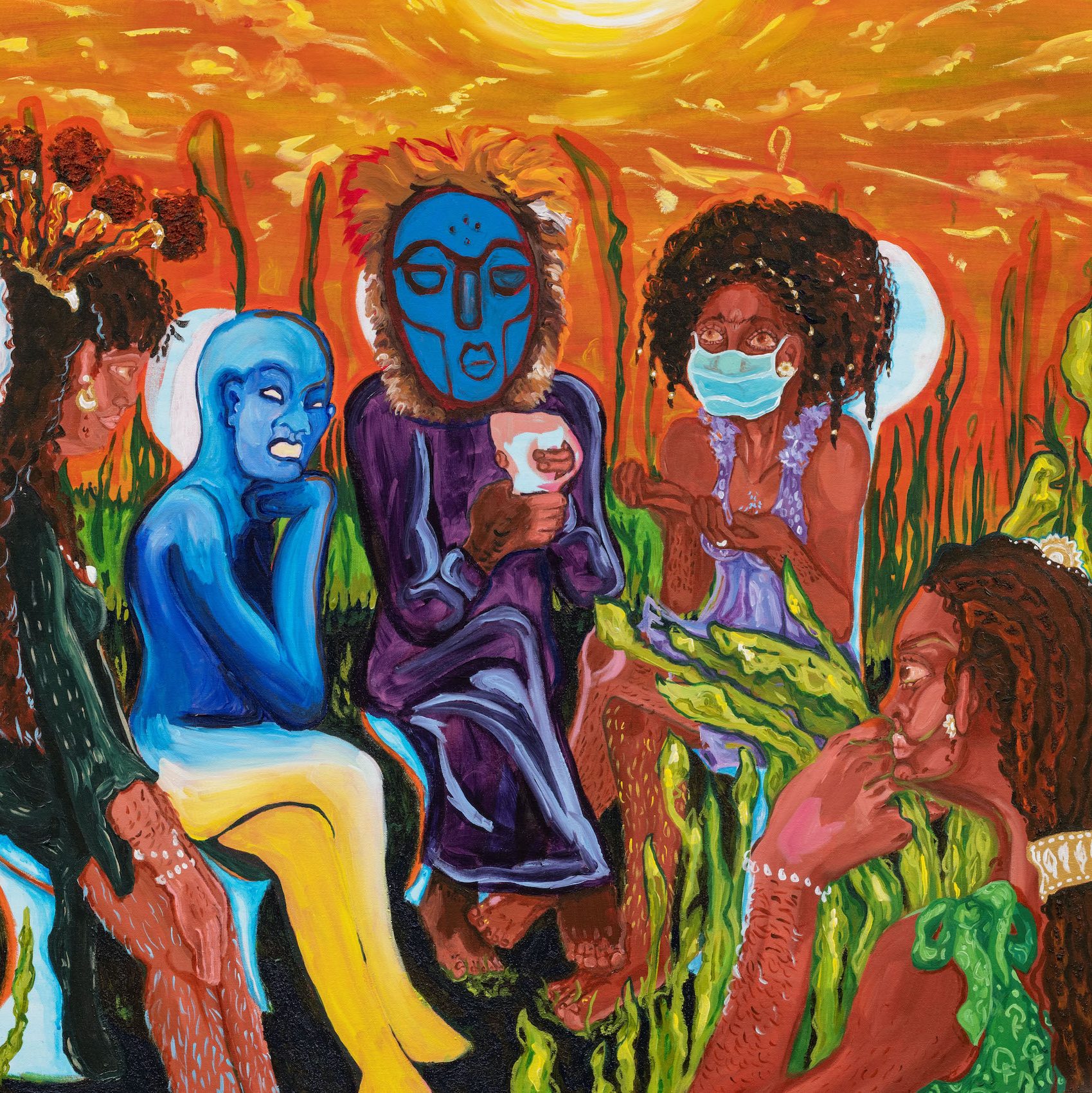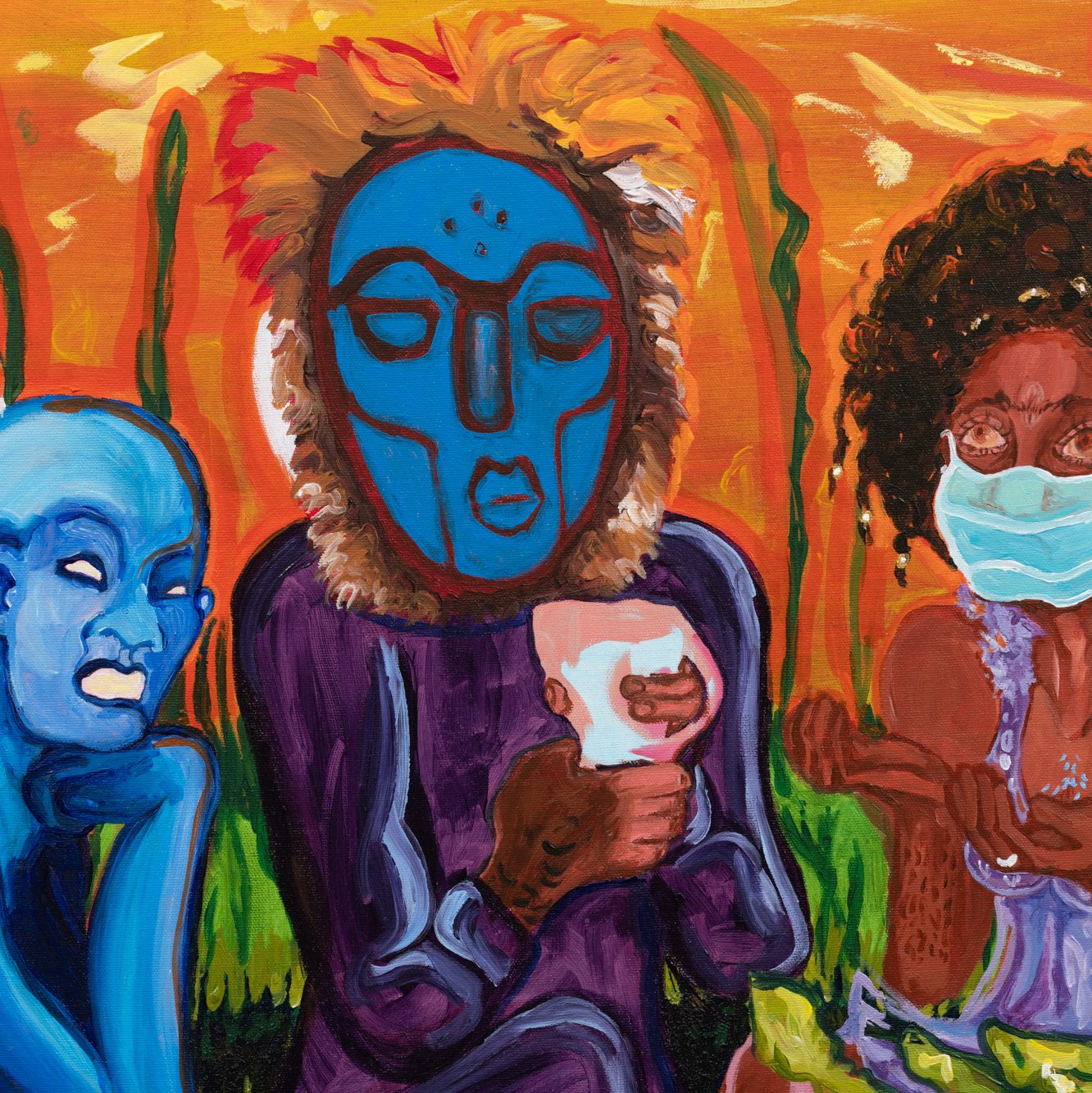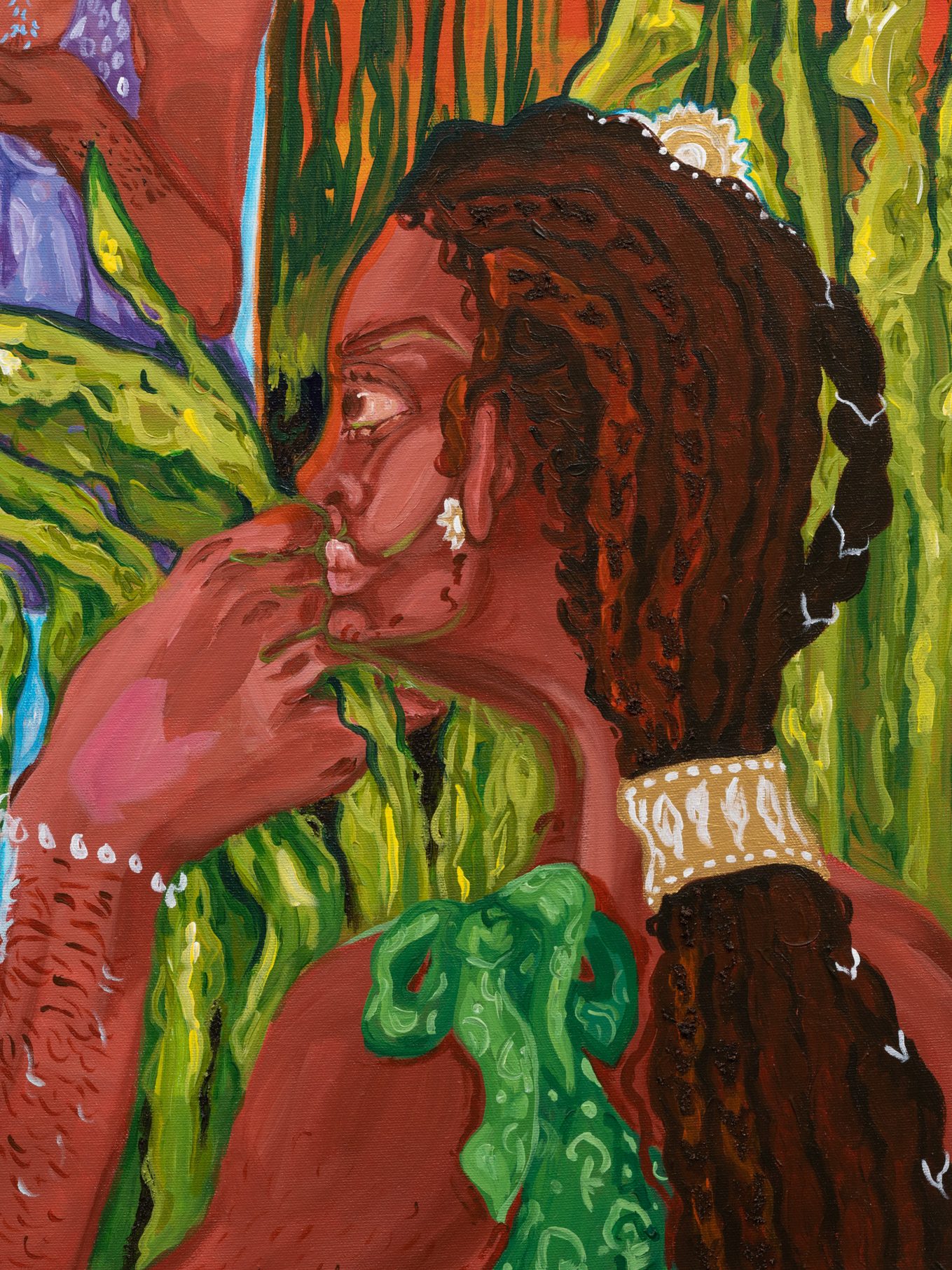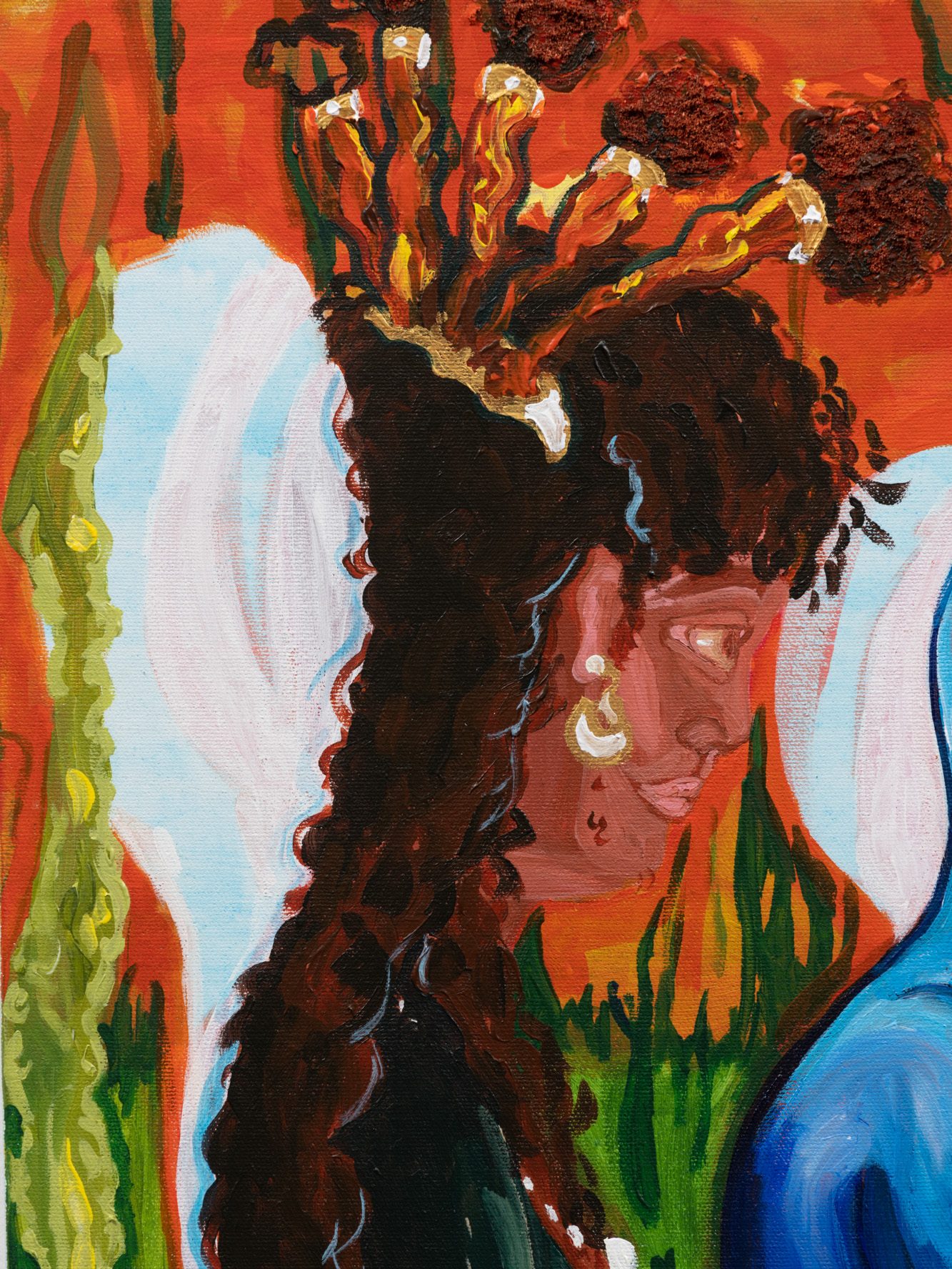 Hope? Yes, Hope. For example, Marvel's Black Panther is hope in a pool of movies about slavery and trauma p*rn circulating the internet. A breath of fresh air! Strength, power, pride and so much hope were found in this movie. We (black people) could imagine ourselves, whom we could have been or who we were before colonization. Creating "Fyète Souhou-te" was about looking at my life, my surroundings and seeing that I could create a safe space where women could feel free when it comes to their body hair, not feel judged or shamed or pressured into conforming to a made-up idea of perfection. Through this world, I have the FREEDOM to create anything.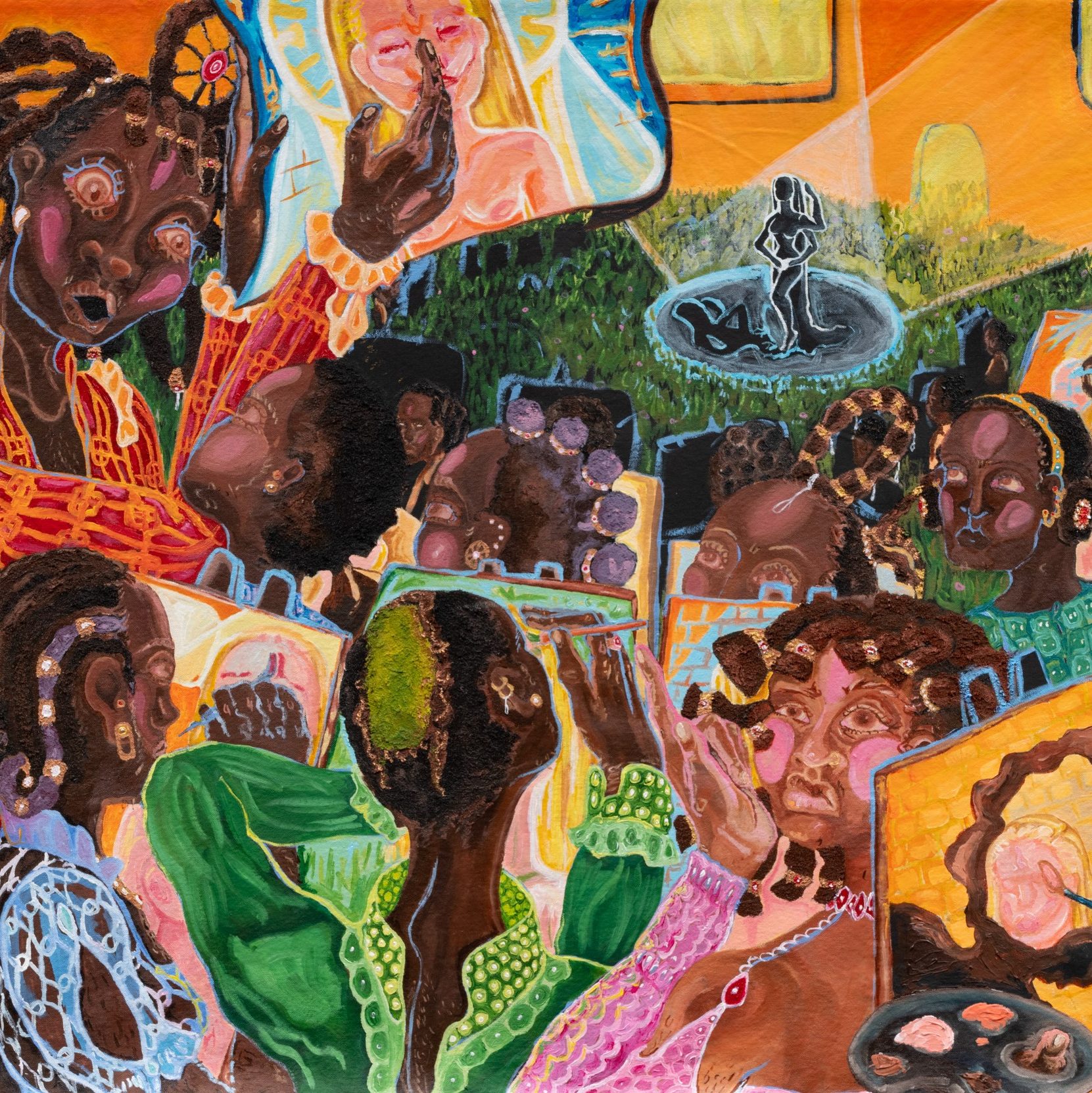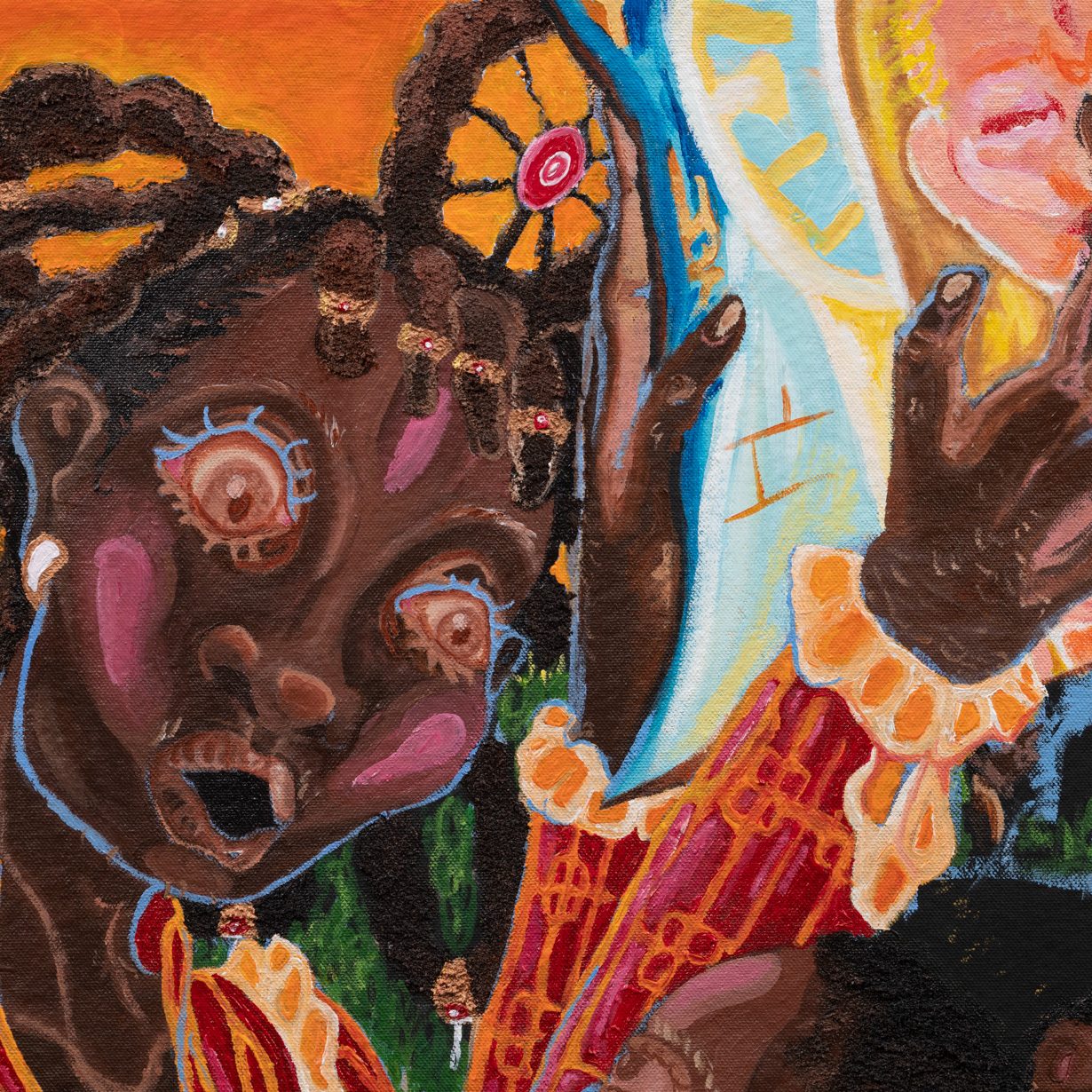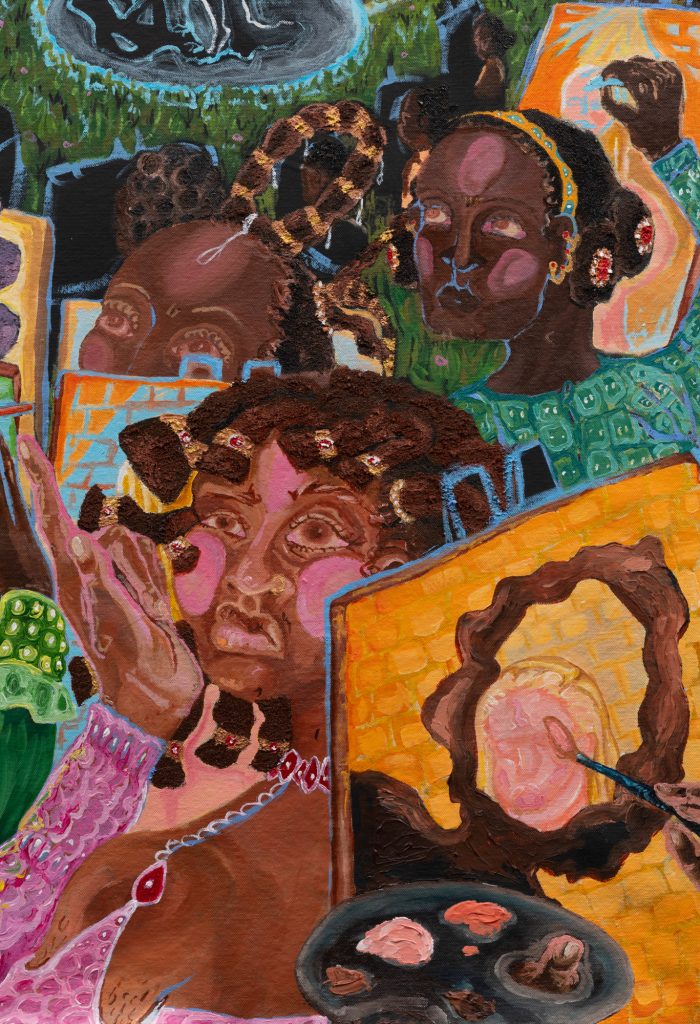 I thought about my ancestors. I thought about decolonizing beauty. I thought about hair in African culture. Creating the hairy women part of the tribe meant creating PRIDE inspired by my culture. Hair has always been important, as it was a sign of marital status or which tribe you belonged to, it was your identity. In documentaries, tribes are portrayed as a monolith. In order to illustrate that each person has their own sense of self outside of their tribe, I made sure their clothes, hairstyles and jewelry were unique. I wanted each character to be a creator.
Day 4 – Thursday November 17, 2022
Bringing an Imaginary World to Life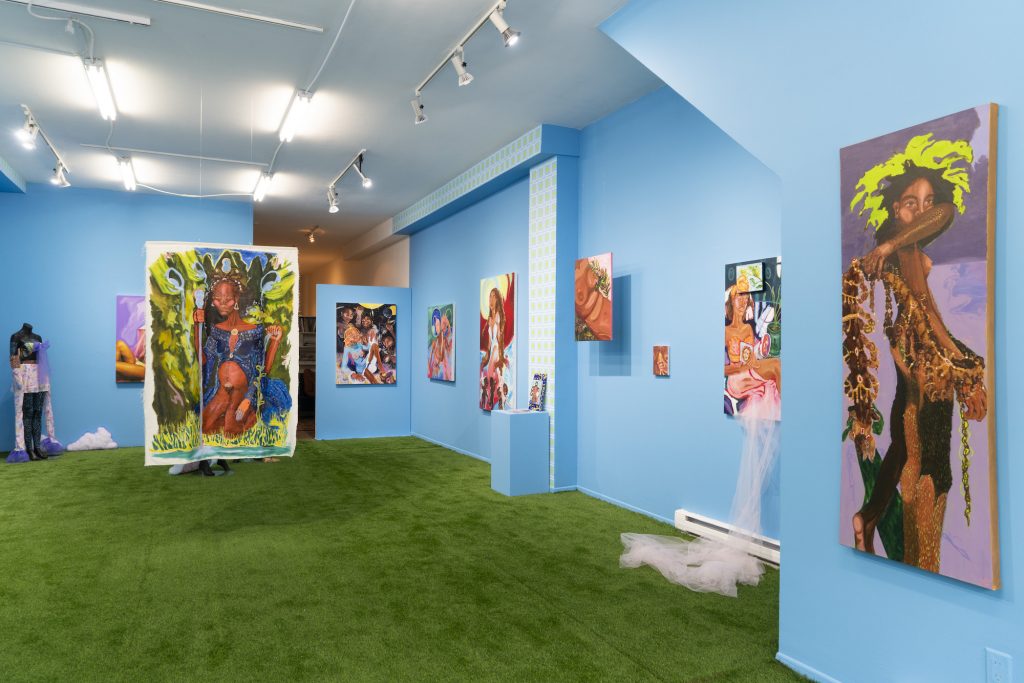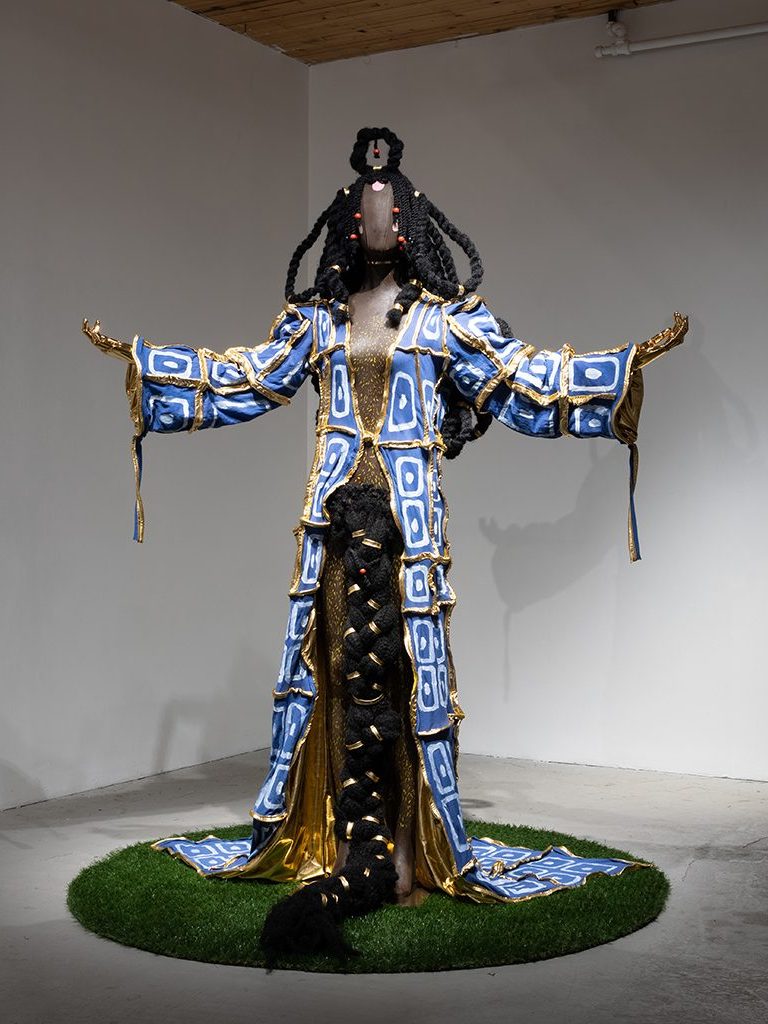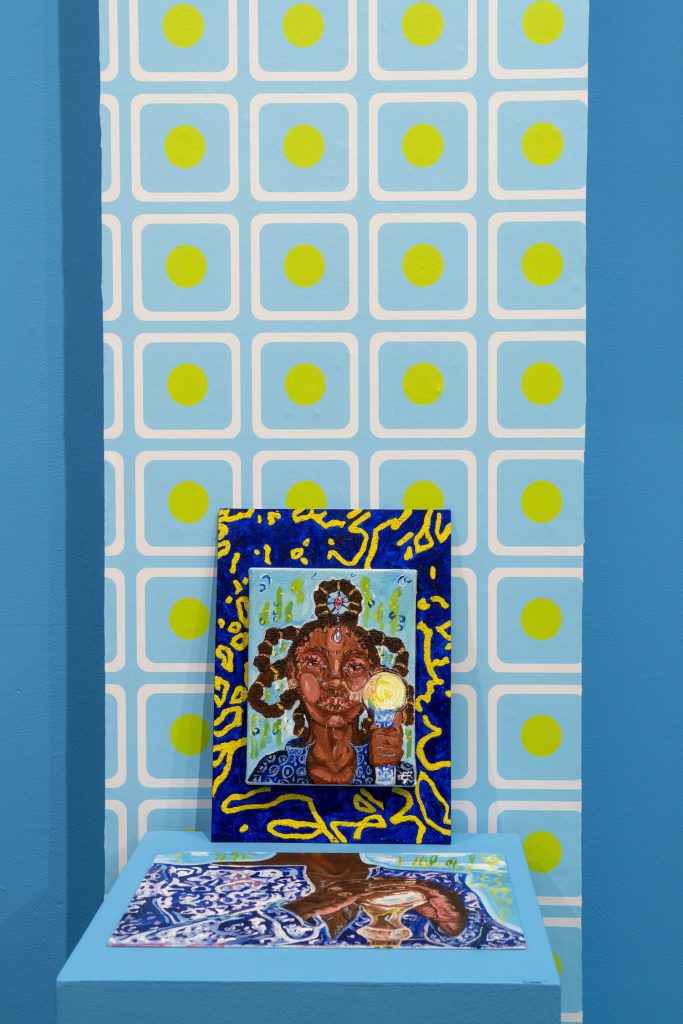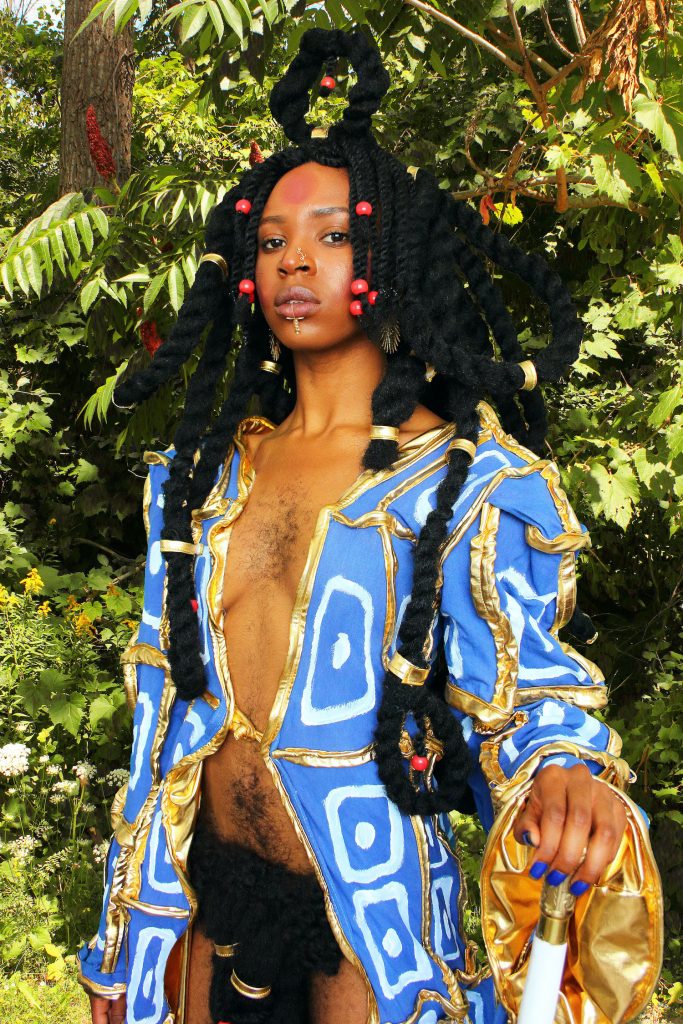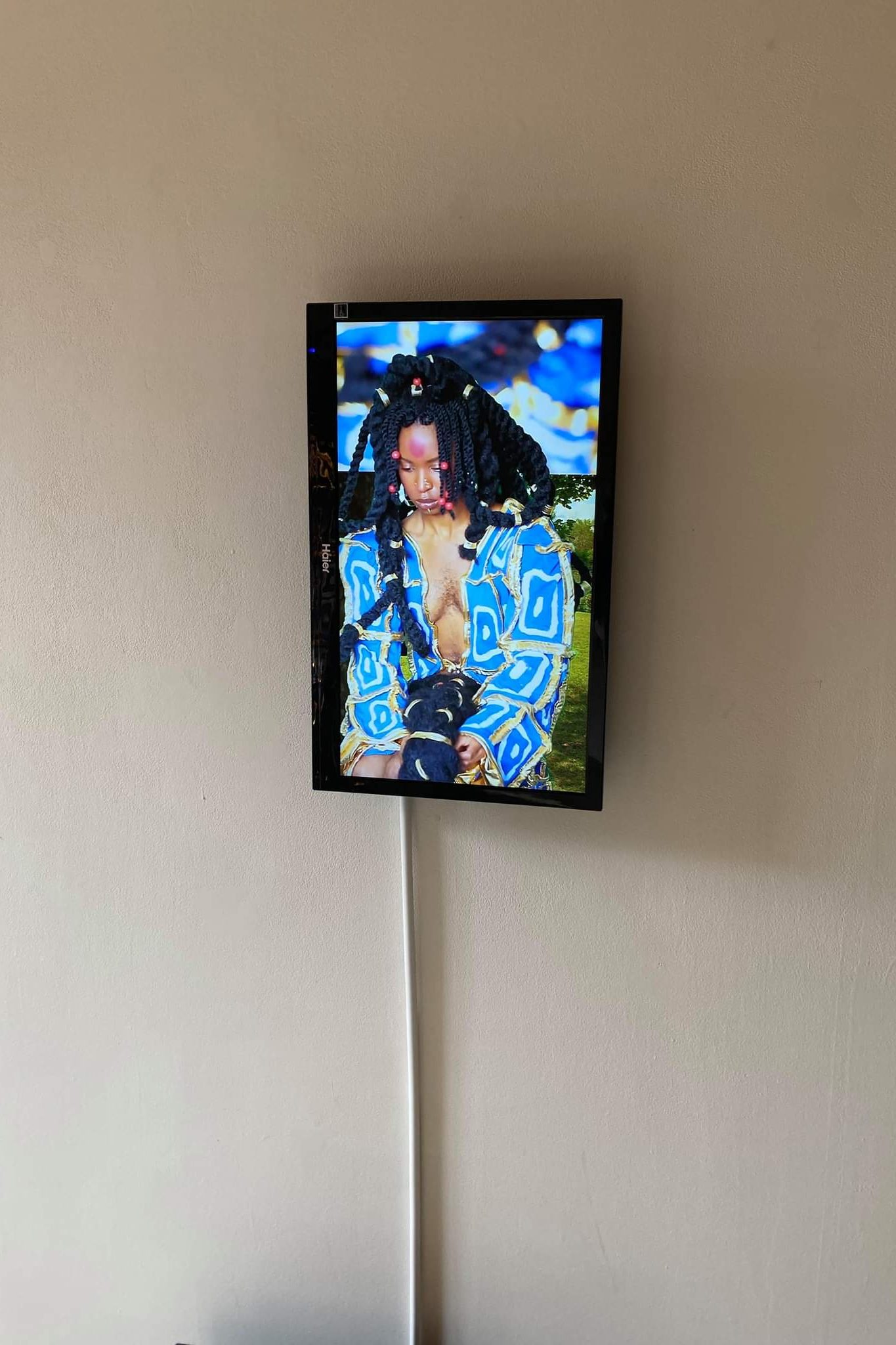 I wrote the origins of the tribe and presented it last year in my solo exhibition Creation of an Ethereal World at @lacentralegaleriepowerhouse. I was able to convince people that this community is real. They live on an island called Té under Côte d'Ivoire with landscapes similar to those found in Canada. The gallery was transformed and I wanted people to feel as if they have been transported to a new world. Where Beauty was questioned, body hair wasn't shameful, creativity was encouraged and culture was shared. The floor was covered with artificial grass and the symbols of the tribe were on walls painted blue. The chief was presented at Art Mûr to represent the community. I had made a wig, accessories, a garment and photographed myself wearing them and showing my own body hair, portraying the strength & pride of the Fyète Souhou-teî (chief) including a video of me playing a character rediscovering my origins.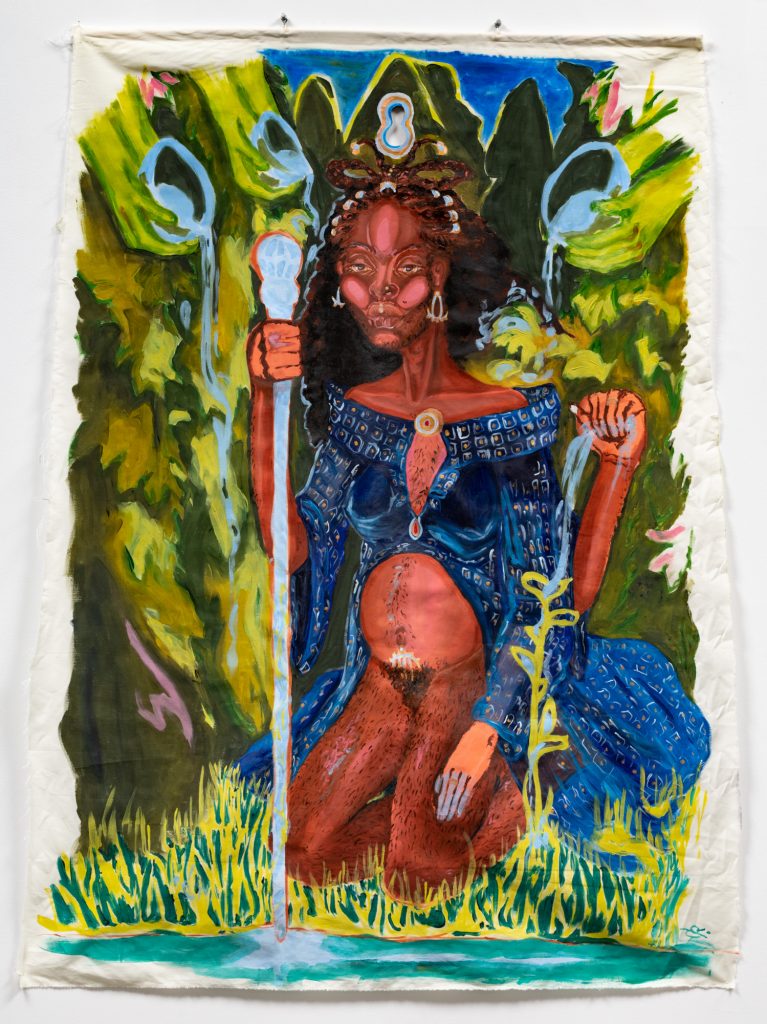 "The chief known as the Fyète Souhou-teî is the hairiest woman in the tribe. A chief can also be chosen in a competition based on the participants' creativity. In this competition, each member must create the most artistic design with their pubic hair, impress the tribe members be chosen by vote and then be anointed through a ritual done near a river or stream. The pouring of water on the chief and the staff is a sign of cleansing and oneness with the Earth."
– excerpt from "Creation of an Ethereal World" Solo Exhibiton Booklet at @lacentralegaleriepowerhouse in 2021.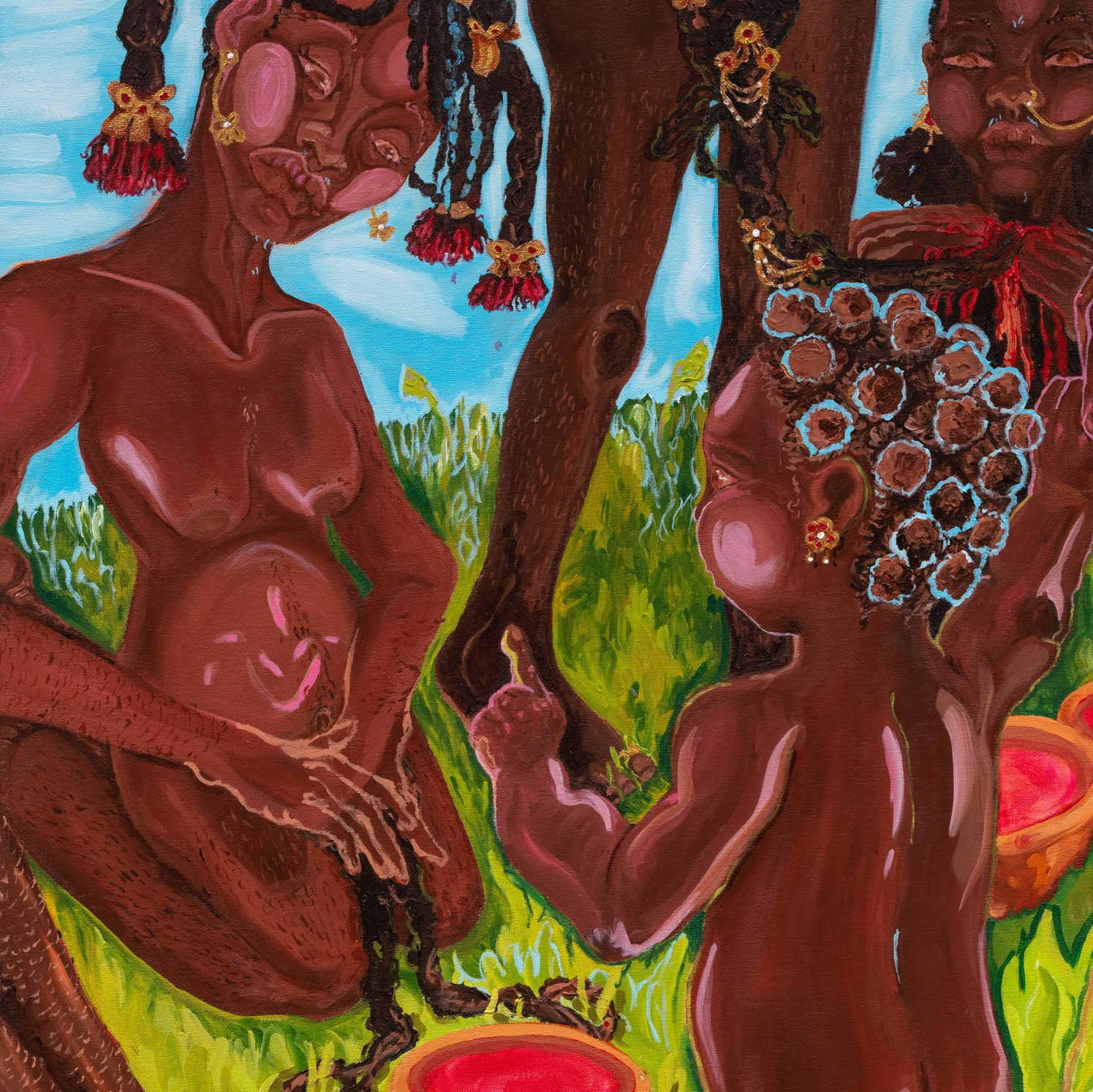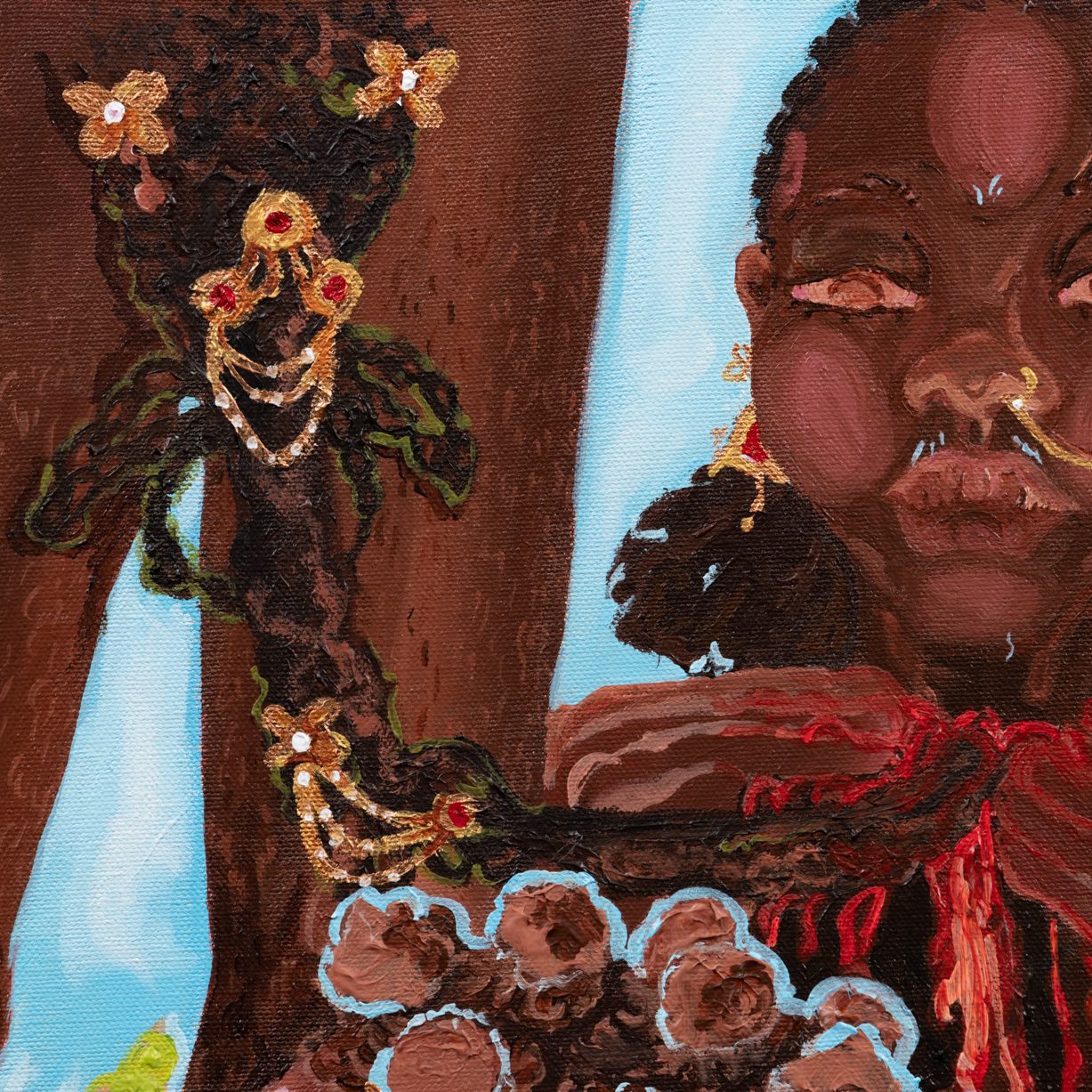 "The Fyète Souhou-teî tribe embraces female body hair and celebrates it through their different artistic and ritualistic practices. Body Hair is a symbol of maturity and fertility. It is seen as sacred and essential to the women's identity. Fyète rituals include the braiding of pubic hair, which showcases each individual's particular style, personality and creativity. Styling the hair on their head and even facial hair is also important in rituals and daily life. Their hairstyles, clothing and colours tell a story and is a way to express their individuality among the tribe members."
– excerpt from "Creation of an Ethereal World" Solo Exhibiton Booklet at @lacentralegaleriepowerhouse in 2021.
Day 5 – Friday November 18, 2022
The tribe in the Future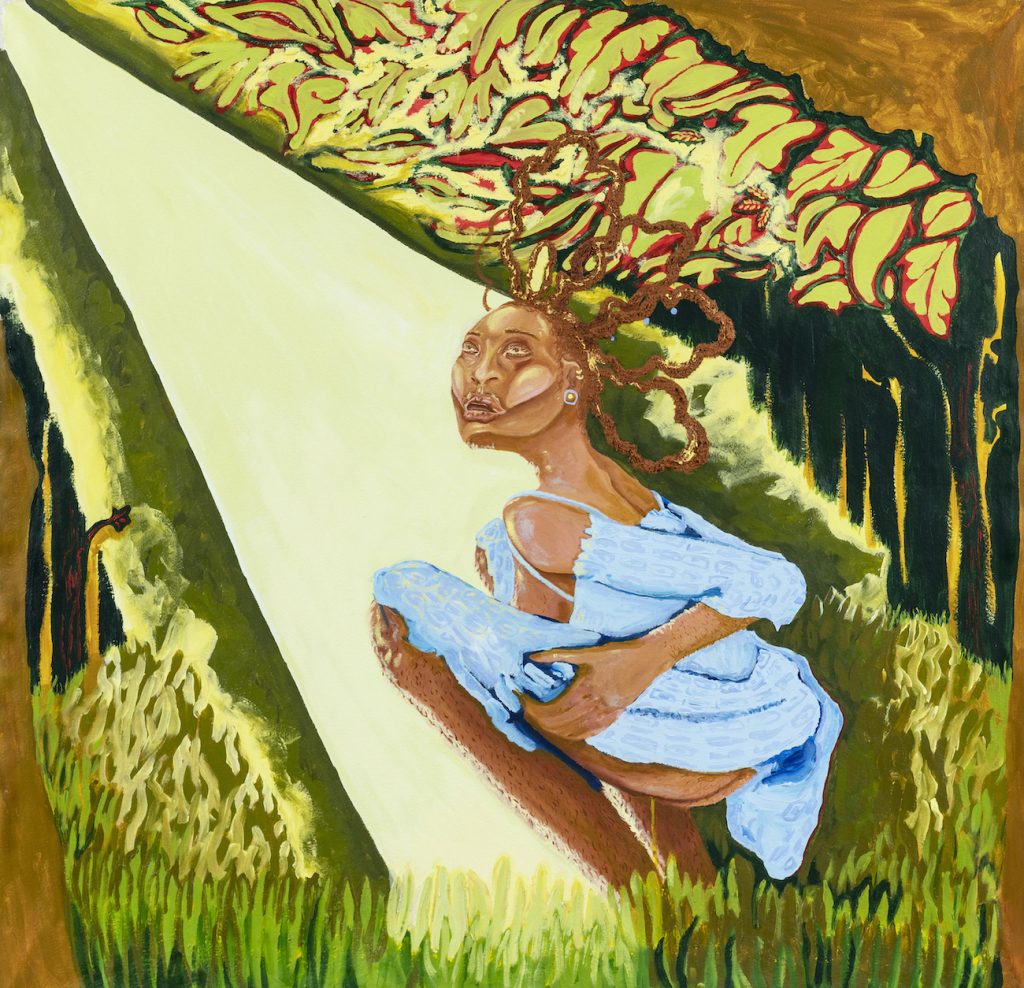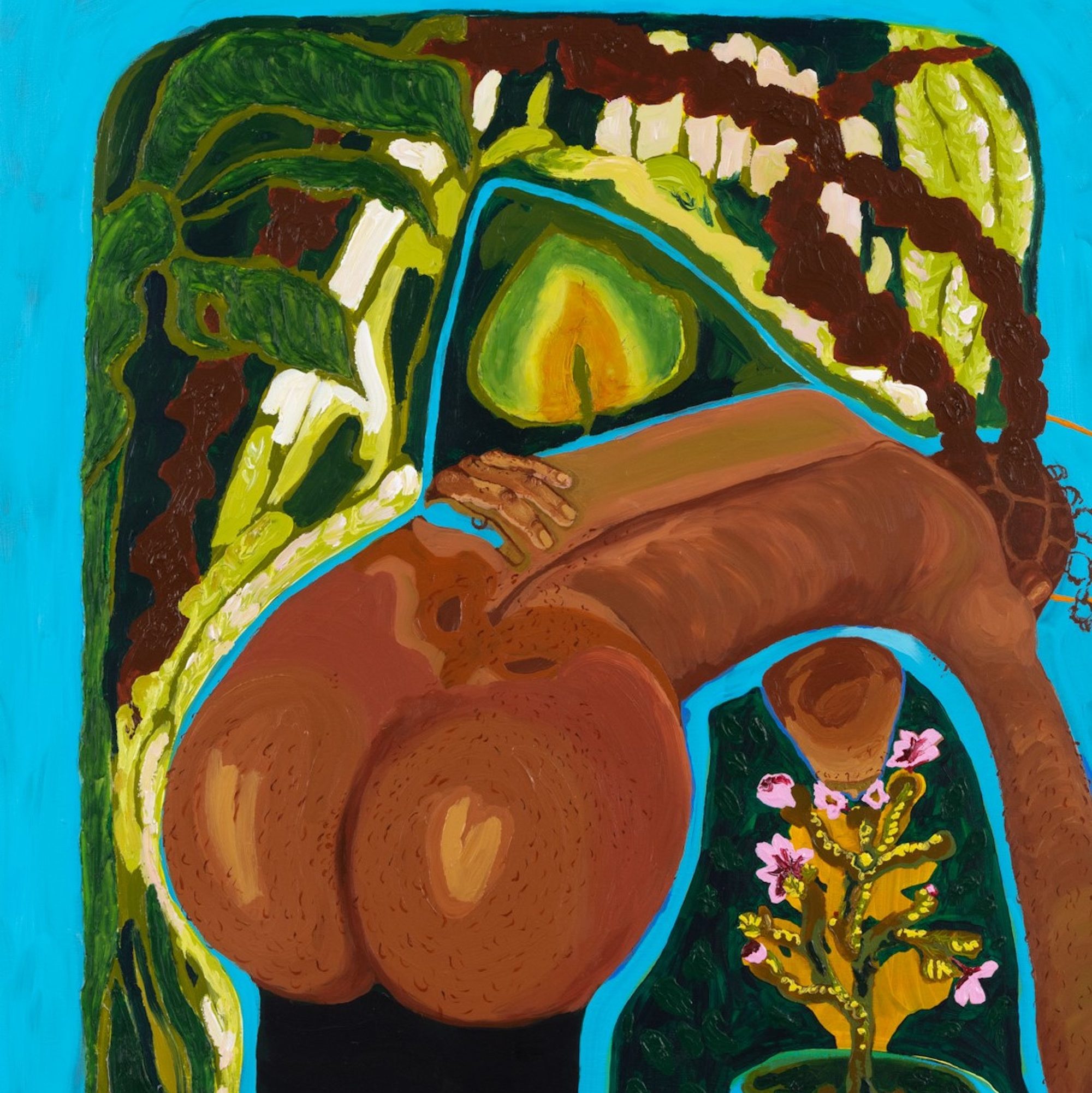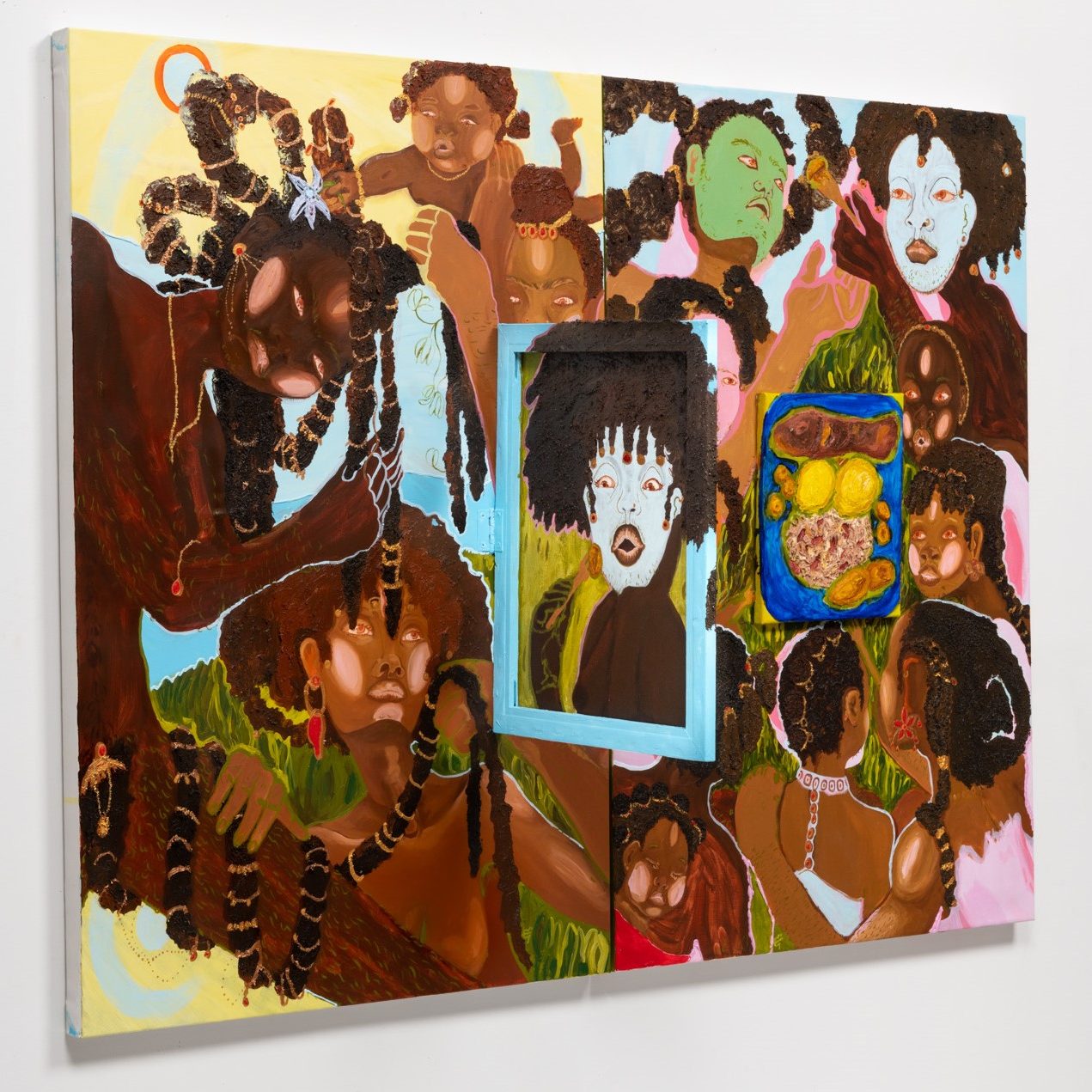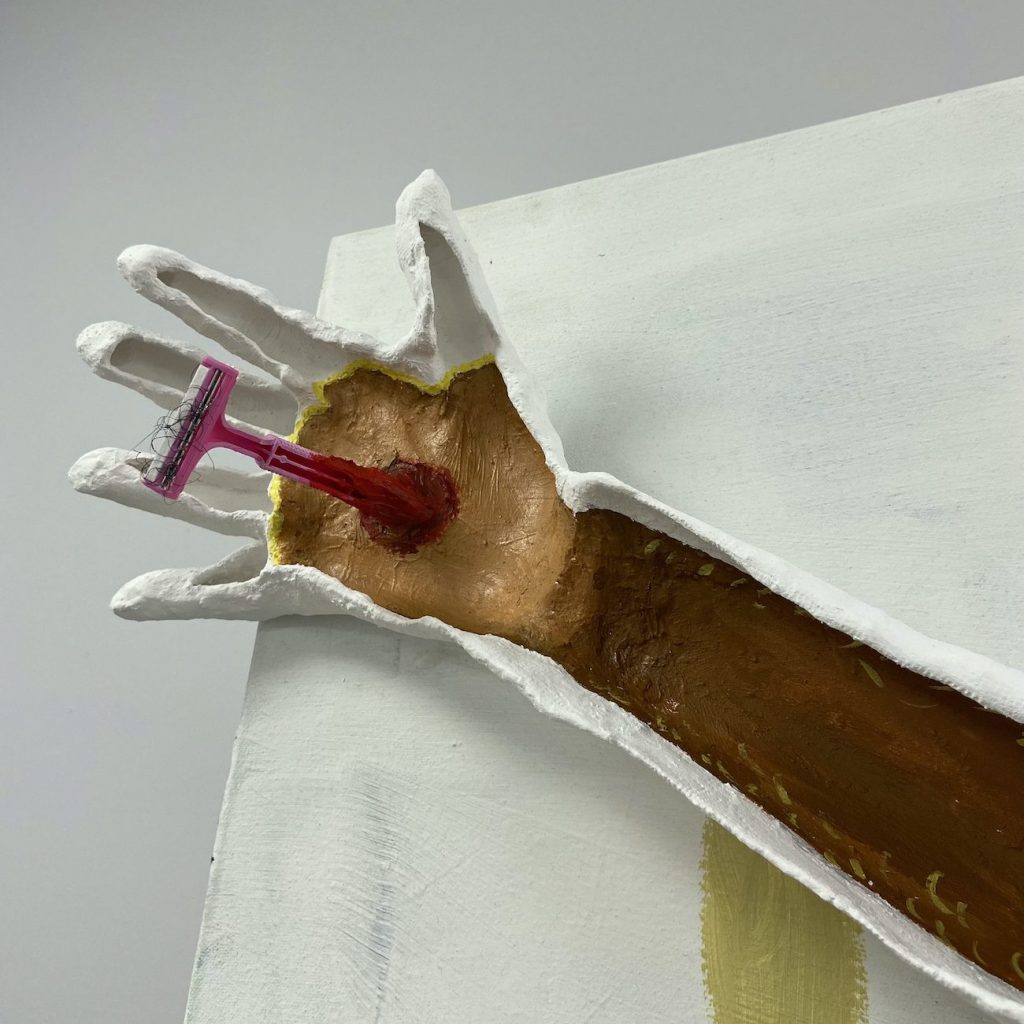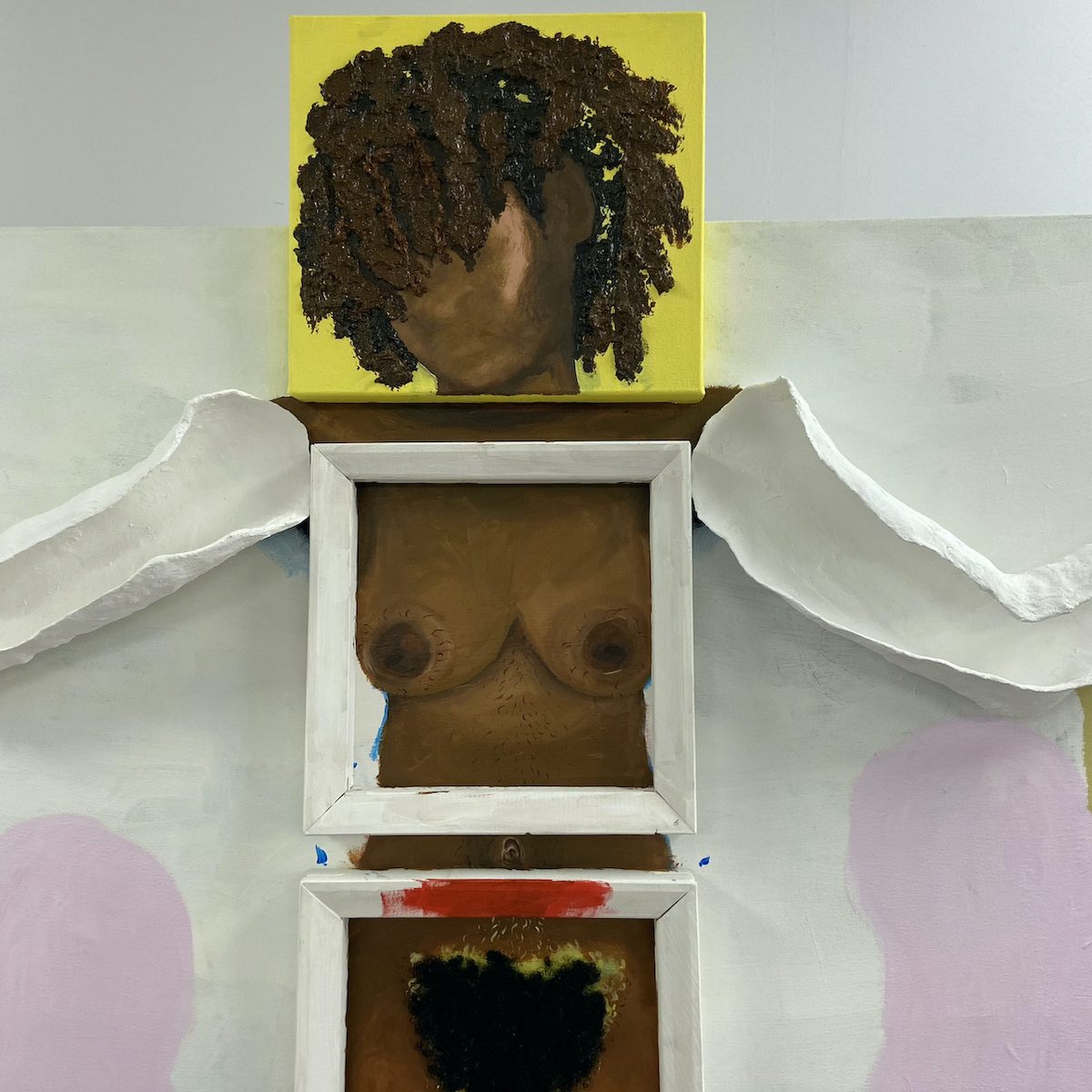 What now?' At the beginning of the year, I went to France, Belgium, Austria and this summer I went to Ivory Coast. I was inspired by so many artists! Currently, I am working on new paintings thinking about how I can bring the Fyète Souhou-te even more into our world. I am creating with plaster, brainstorming ideas and thinking about what a painting can be. I am thinking of poetry, writing, fashion, my next photography project and thinking about a lot of things that I can't put into words. But if you are curious and want to know what's next for me follow @artist_esie. "See you in Té!"