Creative workshop — Annie Lord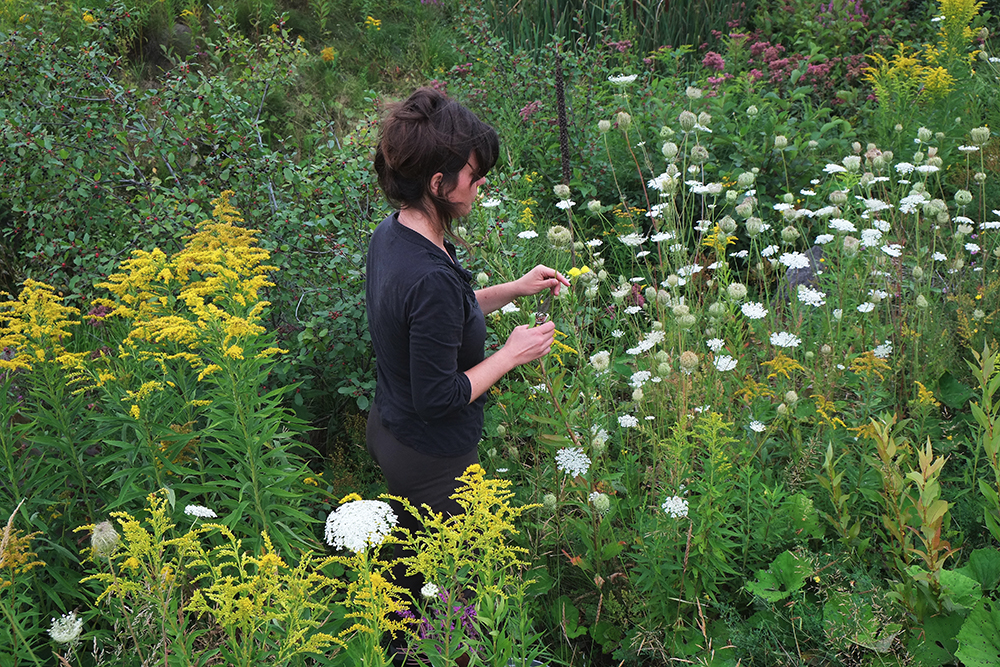 When: August 29, 10 a.m. – 12 p.m.
Where: Parc de l'Imaginaire
** Workshop offered in French
Creative workshop
Floral artist and coureuse des bois, Annie Lord is invited to carry out a wild plant picking workshop during a tour at Parc de L'Imaginaire, which will take place on August 29, 2020. Based on an ecosystem approach to nature, her practice involves recognition of the territory through the visual arts, horticulture and environmental sciences. The act of picking becomes a performative act that allows people to think outside the box of contemporary art by the transmission of knowledge about the traditional know-how of local plants. In this walk, following to the practice of Land Art, the object disappears to make way for collective sharing.
---
As part of the exhibition Le travail en soi / The Work Itself / El trabajo de uno curated by Nuria Carton de Grammont. For more information on the exhibition.
English Digital Publication
To learn more about the exhibition, download our digital publication.
---
Biography
Annie Lord is a floral artist and coureuse des bois, living in Val-Morin in the Laurentians. After studying visual arts, horticulture and environmental sciences, Annie began to work as a "researcher-gatherer" of wild plants. Her motivation to join the ancient gesture of picking to her profession as a florist lead her to investigate certain know-hows, like exploring the territories on foot, observing, looking for nearby plants, identifying and harvesting. Driven by an intimate research that characterizes the work of performance artists, her eclectic approach, initiated in 2015 seeks to link the action of gathering, understood in its ethymological sense "to collect, to assemble" or "to collect (oneself)", to one's own relationship to the territory, to the local flora and to discovery. In addition to her custom floral arrangement services, Annie Lord offers exploratory picking workshops and is involved in various contemporary art projects.